Back to Events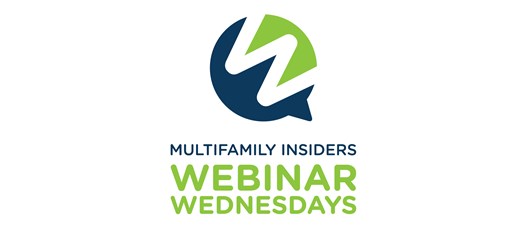 Your Blueprint To TikTok & Instagram in Multifamily Marketing
Wednesday, October 5, 2022
Event Details
Your Blueprint to TikTok & Instagram in Multifamily Marketing
Does the thought of creating videos intimidate you? Think you don't have time to manage your property and come up with content for social media? Think again! As an award-winning social media ambassador, national speaker and IRO, "Smart Chick" Megan Orser is here to help you create winning content for social media. It's time to get your properties the attention they deserve, discover new audiences and have some fun along the way!
Participants will have an understanding of the why behind short form video
Participants will learn practical ways to record video on the go, and repurpose it in TikTok and Reels
Participants will learn how and where to store this content to get the maximum shelf life with the video
Join Megan Orser and the Webinar Wednesday Team on October 5, 2022 at 2pm Eastern Time To Create Winning Content for Social Media!
---
About Megan Orser:
Smart Chick Megan is a member of a solutions driven firm Smart Apartment Solutions. As a national speaker, Megan is frequently requested for the solutions based approach to everything Multifamily. Built on the foundation of "in the trenches" experiences that hundreds have related to, Smart's approach makes sessions fun and relatable. Megan has presented for NAA, Multi-Family Brainstorming, and IREM Conferences and along with her team, has authored articles for JPM and UNITS magazine.