AAA Career Center
There has never been a better time to consider a career in residential property management!

SEARCH JOBS POST A JOB OPENING
The average apartment community includes 254 units and employs at least six onsite staff members, including a community manager, assistant manager, leasing consultants, and maintenance technicians.
Careers in residential property management offer competitive salaries, great benefits, training opportunities, and excellent room for growth as the industry typically promotes from within.
Explore your options on the National Apartment Association RPM careers page!
Access AAA Career Center and take a look around. You might find something you really love.
Search for jobs and apply for positions
Save custom job search
Post job openings and search for qualified candidates
Get your company noticed on the job board with special branding opportunities
CAREER RESOURCES
POST YOUR RESUME
Does your resume stand out from the crowd? Find tips and tricks to make sure it does.
ASK THE EXPERTS
Questions about your job search? Ask the career experts and get the edge you need.
INTERVIEWING
Everything you need to know to prepare and ace that interview.
CAREER ADVANCEMENT
Learn how to build your brand, get promoted, and move your career in the direction you want!
NAVIGATE THE DIGITAL WORLD
Make sure your social media presence and digital communication style are working to your advantage.
---
ROOM TO GROW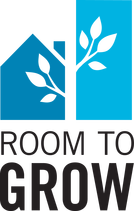 The ultimate career goal? A job that grows with you. The Texas apartment industry is the perfect place to plant your seeds and grow.
Find your fit and determine a path that's right for you.
---
Why choose a career in the apartment industry?
Tremendous opportunity to advance quickly within the industry
Ability to move almost anywhere and find an apartment industry position
Opportunity to learn valuable skills that you can take anywhere
Competitive employee benefits such as health care, 401K options, life insurance, rent benefits (with some
employers), vacation/sick leave, tuition reimbursement (with some employers)
Rewarding work in a team environment
Every day is different with opportunities to grow your professional skills
WHICH IS YOUR PATH?
Under the direction of the Regional Manager, the Property Manager is responsible for day-to-day operations and maximizing the performance of the property. This role provides exceptional customer service to both residents and prospects in order to increase renewals revenue and overall satisfaction. The Property Manager supervises on-site staff and is responsible for leading, developing, and engaging them in order to be successful while minimizing employee turnover. This individual will be strategic in their efforts to increase revenue and provide a Return on Investment (ROI) for the company.
The Assistant Property Manager, under the guidance of the Property Manager, is responsible for all aspects of property operations. This role includes assisting in financial operations, monitoring leasing performance, and managing the renewal process. The Assistant Property Manager often takes on, or shares, the role of
bookkeeper as well. Another important aspect of this position is customer service, as Assistant Property Managers often meet with residents to discuss and resolve challenges as well as take suggestions for improving the community.
A Leasing Consultant is an entry-level position in the property management field and is the primary point of contact for all potential customers. When prospects visit in person, their focus is to greet them and highlight the advantages of living at that property. This includes touring, explaining amenities, reviewing price options, and completing lease paperwork. Follow up on customer leads from phone calls and online inquiries is also imperative in assisting with marketing efforts. Leasing Consultants will generate qualified traffic by becoming involved in the local community as well as participating in outreach programs.
A Maintenance Technician is responsible for keeping the appearance of the property in excellent condition, both inside and out. There are no typical days, as change is a constant. Daily responsibilities could include running work orders, (electrical, plumbing, HVAC, etc.), appliance repairs, and exterior maintenance. In addition, maintenance technicians often have to respond to after-hours emergencies. Therefore, being on-call is part of the job's responsibilities.
---
HOW TO GET STARTED
If you are completely new to the apartment industry or have experience in the real estate industry, we suggest starting with an education plan of action. Even if you have transferable skills from a previous career, we suggest familiarizing yourself with important industry topics, most importantly Fair Housing and knowledge of the TAA Lease Agreement.