Back to Events
ASC What's Up Wednesday
Wednesday, March 31, 2021
Click here to join meeting
Event Details
Peer to Peer Virtual Roundtable discussion hosted by Austin Supervisor's Council Co-Chairs Meagan Johnston, Avenue 5 Residential and Christine Legg, Greystar.
Special Guests: Attorney Corey Rogers with Rogers Law Firm and AAA Government Relations Director Paul Cauduro will join the call to answer any questions.
March 31 Topic: The Latest on COVID, Eviction updates, Vaccinations, TAA One Expo & upcoming AAA events!
FREE to attend
Open to Austin Supervisor's Council members only
---
Click image below to download calendar!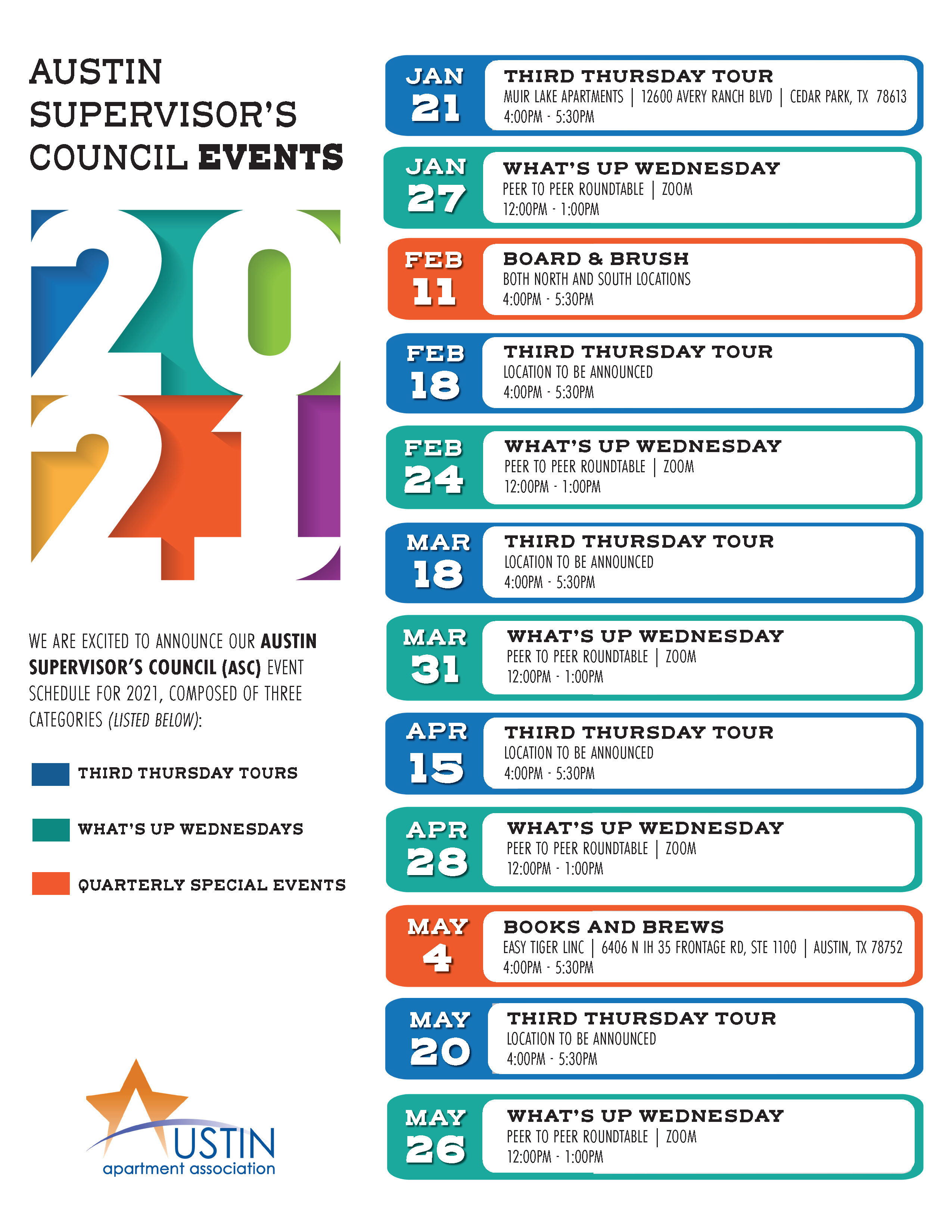 For More Information:
Dana Bolz, CMP
Director of Events/Meetings
Austin Apartment Association
(512)323-2460