Back to Events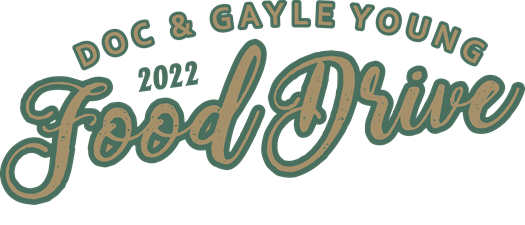 Property Pop-Up
Event-In-A-Box
Monday, September 19, 2022
to Friday, October 14, 2022
Event Details
All hands on deck for a great cause!
Get your property involved in the AAA Doc & Gayle Young Food Drive by taking part in our property outreach/resident engagement event happening from September 19 thru October 14. Property Pop Up is a flexible Event-In-A-Box effort developed with you in mind, making it possible for all AAA members and their residents to get involved!
Make your resident events benefit a good cause!
Raise money at your resident events to benefit the Doc & Gayle Young Food Drive
All you need to do is pick a date during the September 19-October 14 timeframe to participate and post on social media. AAA will have a toolkit available to help you with the event!
The toolkit will be available at the end of the registration process via a compressed folder.
To get your community involved, register today!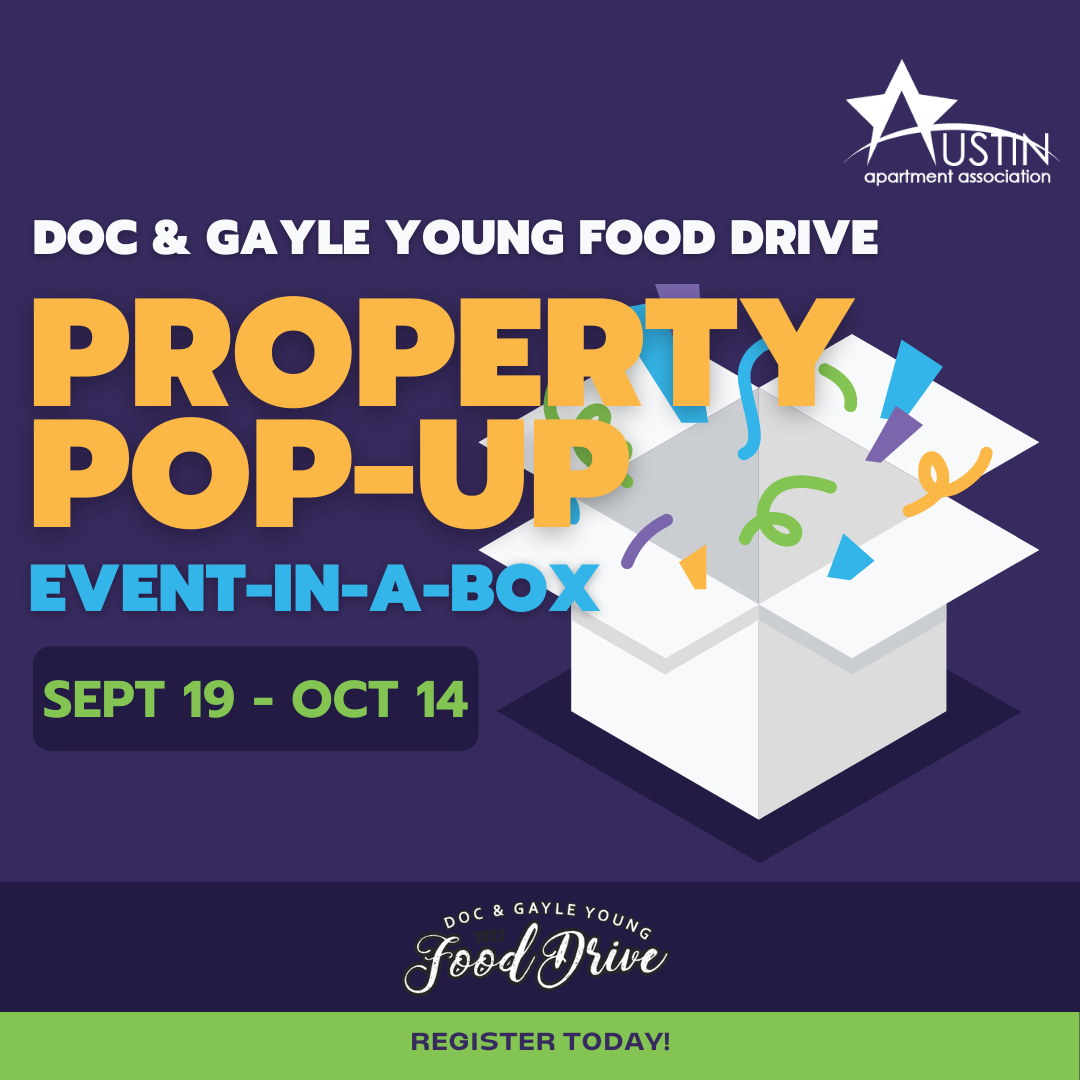 Food Drive 2022: our million-dollar year!
Hand-in-hand with the Community Outreach Committee, the Austin Apartment Association's annual Doc & Gayle Young Food Drive (held during the fall) is a 36-year legacy of a volunteer-driven fundraiser to purchase Thanksgiving foodstuffs for Central Texans. The "Crew" helps plan the various fundraisers, cultivates donors, and organizes volunteers and logistics for the annual delivery day the Tuesday before Thanksgiving.
100% of the proceeds of this event go towards supplying Thanksgiving dinner food packs to Austin families in need.
To view how close we are to our donation goal, click here.