Back to Events
Event Details
It's Auction time! We interrupt our regularly scheduled committee meeting to bring you a new spin on our Food Drive Auction: 100% Virtual!
Bid on some amazing items at our Online Auction to raise money for the 2021 Doc & Gayle Young Food Drive!
To view how close we are to our donation goal, click here.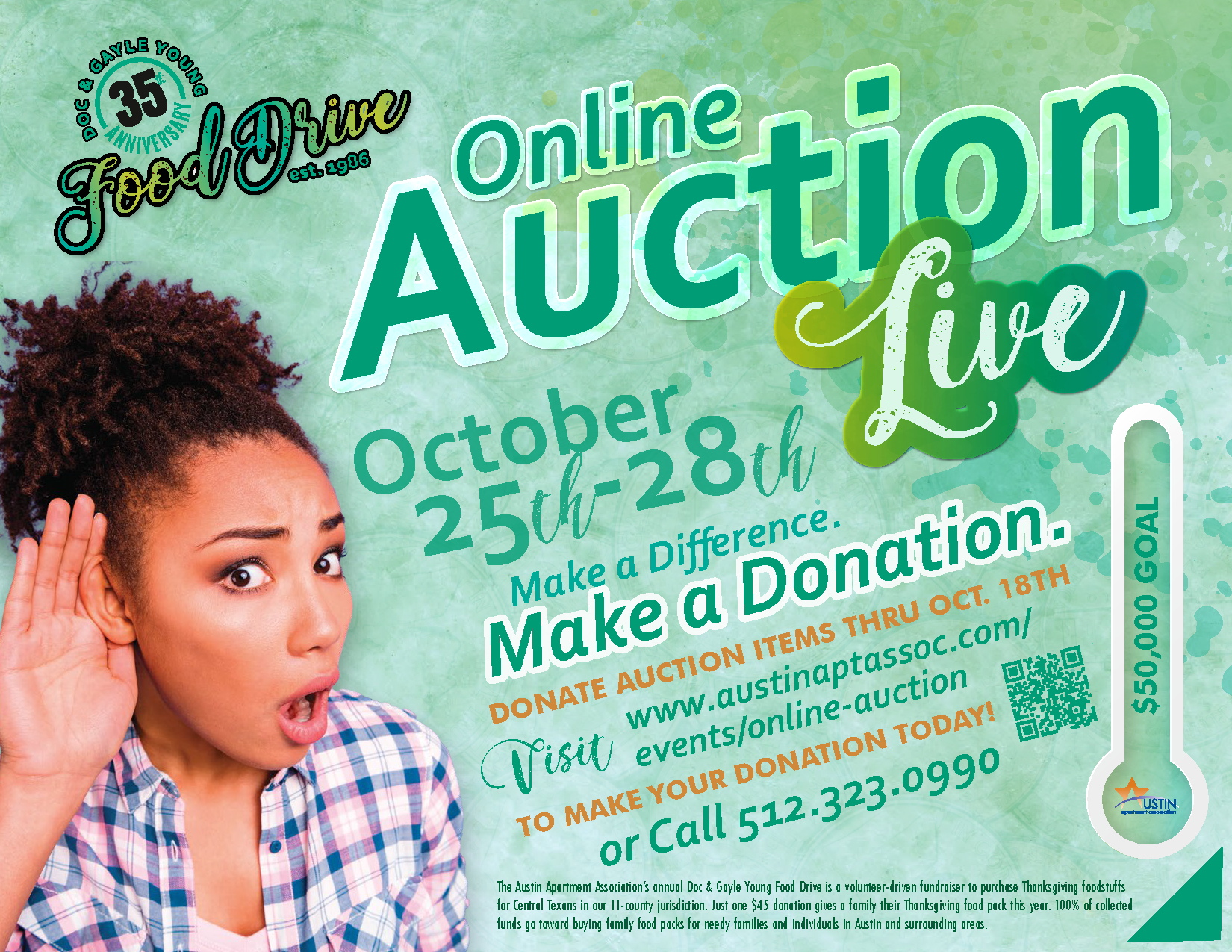 For More Information:
Dana Bolz, CMP
Director of Events/Meetings
Austin Apartment Association
(512)323-2460
Food Drive 2021 - our 35th Year!
Hand-in-hand with the Community Outreach Committee, the Austin Apartment Association's annual Doc & Gayle Young Food Drive (held during the fall) is a 35-year legacy of a volunteer-driven fundraiser to purchase Thanksgiving foodstuffs for Central Texans. The "Crew" helps plan the various fundraisers, cultivates donors, and organizes volunteers and logistics for the annual delivery day the Tuesday before Thanksgiving.