Back to Events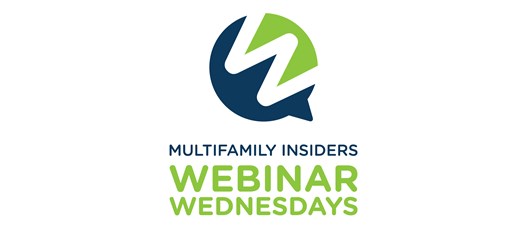 Mastering Maintenance: Find, Hire, and Keep a Great Service Team
Wednesday, October 12, 2022
Event Details
Mastering Maintenance: Find, Hire, and Keep a Great Service Team
Now more than ever it is getting more difficult to find technicians and even harder to find techs with the skills you need, a good attitude, and a strong work ethic. If you want to learn some proven ways to get brand new and experience techs on your team this session is a must.
We will take you through all the steps necessary for success starting with advertising for great service associates, how to conduct an effective and revealing interview process while avoiding the most common mistakes interviewers and recruiters make as well as what technicians view as red flags and the top reasons so many avoid a company.
Then we have an insightful look on what techs really look for and want from a team and employer, as well as what makes them stay. You will also learn and develop the skills necessary for keeping the team energized and together for long term employment.
If you want to know how to build effective teams that stay together and last, this is the session to attend.
Find out what ads and marketing genuinely get the interest of a technician and compel the to apply.
Learn what other industries are goldmines for acquiring new techs, and some of them will really surprise you.
You will learn what technicians really want from a company and work environment and what truly inspires them to stay longer.
Join Mark Cukro and the Webinar Wednesday Team on October 12, 2022 at 2pm Eastern Time to Hire and KEEP a Great Service Team!
Want a discount? Sign up for the entire four-webinar Mastering Maintenance Webinar Series for a discounted rate!
---
About Mark Cukro::
Mark is the President of Plus One Consulting, Inc. and founder of Service Team Training.com. Mark is a national speaker and a leading resource in the field of service team development and training. Prior to Starting his own company he was the Director of Service Team Development for Colonial Properties Trust, Inc, a New York Stock Exchange traded company with 148 properties and over 48,000 apartment homes. His certifications include, CAPS, CAMT I, CAMTII, CPO, CPO Instructor with the National Swimming Pool Foundation, EPA proctor for the 608, 609, and R-410a certifications as well as all HVAC Excellence courses. Mark is also a NAAEI Instructor and worked on the development of the new CAMT program. On a personal note, Mark is a Jiu Jitsu Coach and owns and operates a Martial Arts Academy in Harrisburg, NC.