Back to Events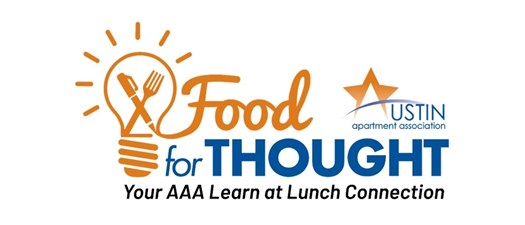 Food for Thought: Digital Evolution of Marketing in Multifamily
Tuesday, May 2, 2023
Event Details
Presented by: Cate Davis, RENT
In this Food for Thought session, you will learn about:
-Digital curb appeal (how is your property being perceived online? how do you compare with your comps?)
-Online Reputation (protecting your Online Reputation and using reviews to help not hinder your success)
-The renters journey (prospects are now more savvy than ever, are you interacting with them at each step of their journey?)
-Lead nurturing (The impact of immediate contact, staff turnover and retention)
-Technological advancements (virtual assistance, AI, google and social media algorithm changes and updates)
Attendees will earn 1 Continuing Education Credit (CEC).
Lunch will be provided.
COURSE GOOD FOR EDUCATION TRACK


For More Information:
Tatiana Marchizano
Director of Education
Austin Apartment Association
(512)323-0990