Back to Events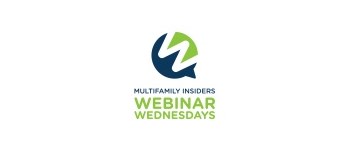 Investing in Employee Morale Pays Off
Wednesday, April 20, 2022
Event Details
Investing in Employee Morale Pays Off
After a long period of uncertainty, changes, and acceleration in multifamily, employment trends, and employee morale have become the hottest topic of the year. With good reason! Onsite teams are managing more complex issues, increased responsibilities, and ever-changing policies and procedures while often short-staffed. The all-too-common team pizza parties and catered lunches are no longer enough to bridge the gap.
As leaders and team members, what can you do to ensure you and your teams are insulated against burnout and loss of morale? What strategies and techniques work, and which should we invest in for our employees? What will improve engagement and create a culture of bringing out the best in each other?
Harness the Power of Your Team
Learn how to harness the power of each team member's unique abilities and personality to empower and motivate your teams.
Understand the Impact
Understand why the strength and cohesiveness of your team have a greater impact on day-to-day operations than company culture.
Know the Difference
What is the difference between feedback and attention and why it is crucial to know the difference?
Understand the Experience
How can the employee experience be better understood?
Join Chelsea Kneeland and the Webinar Wednesday Team on April 20, 2022 at 2pm Eastern Time To Build Up Your Teams' Morale