Back to Events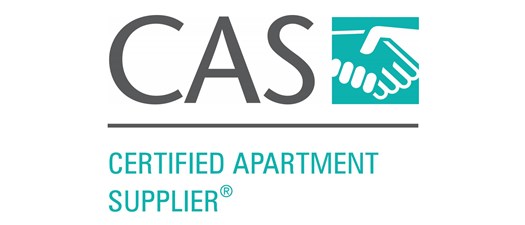 CAS Credential Course (Virtual)
Virtual CAS
Friday, September 30, 2022
at
9:30 AM (CDT)
to Tuesday, October 18, 2022 at 1:30 PM (CDT)
Zoom Link will be sent after registration
Event Details
Presented by: Sue Weston, CAM, CAPS, The Susan Weston Company
*Payment for this designation course must be received by Septmeber 19, 2022. 
*All cancellations must be received in writing by Septmeber 19, 2022. 
See specific CAS dates on the right--->
Suppliers are important liaisons to the multifamily housing industry. This program is designed as an opportunity for suppliers to hear the everyday challenges faced by the apartment manager customer. The CAS program is ideal for new salespeople as well as veterans of the industry.
Certified Apartment Supplier (CAS) Required Coursework:
• Industry Essentials
• Financial Management
• Legal
• Resident Experience
• Risk Management
• Peer Study & Review Session
The above programs may be taken as standalone seminars or as a complete course to earn the industry designation.
The course materials for this designation program are offered in an E-Books format.
The E-Books can be downloaded onto personal laptops and/or tablets which can be utilized during class. 
CAS Requirements
CAS candidates must have:
• completed the Supplier Success course; (You may take ours for free with a paid registration/completion of the CAS Credential Course)
• works in the apartment industry in a supplier role;
• successfully completed the four required courses (which total 26 hours); and
• met all examination requirements within 6 months of declaring candidacy for CAS.
COURSE GOOD FOR FOLLOWING EDUCATION TRACKS:

 Are you an ACE subscriber? Get 10% off your CAS registration with the ACE Subscription Ticket. Learn more about the ACE Education Subscription.
Supplier Success Course
To complete the CAS Credential, the Supplier Success Course is required.  Click here to access Supplier Success online training with Visto: Supplier Success | National Apartment Association (naahq.org) 
For More Information:
Tatiana Marchizano
Director of Education
Austin Apartment Association
(512)323-0990
-->CAS Credential Course Dates
10/4                        10/7                    10/11                     10/14               10/18
Day 1

Day 2

Day 3

Day 4

Day 5

Orientation 8/30 (CAS)

Legal (CAS)

Finance (CAS)

Risk (CAS)

Human Resources

Ind Essentials (CAS)

Maintenance

 

Resident

Exp (CAS)

Course

Review

Marketing

 

 

 

 
CAS Candidates are welcome to attend the Course Review