Back to Events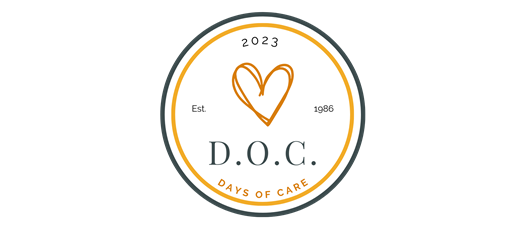 D.O.C. Drive Happy Hour & Volleyball Tournament
Thursday, November 30, 2023
Event Details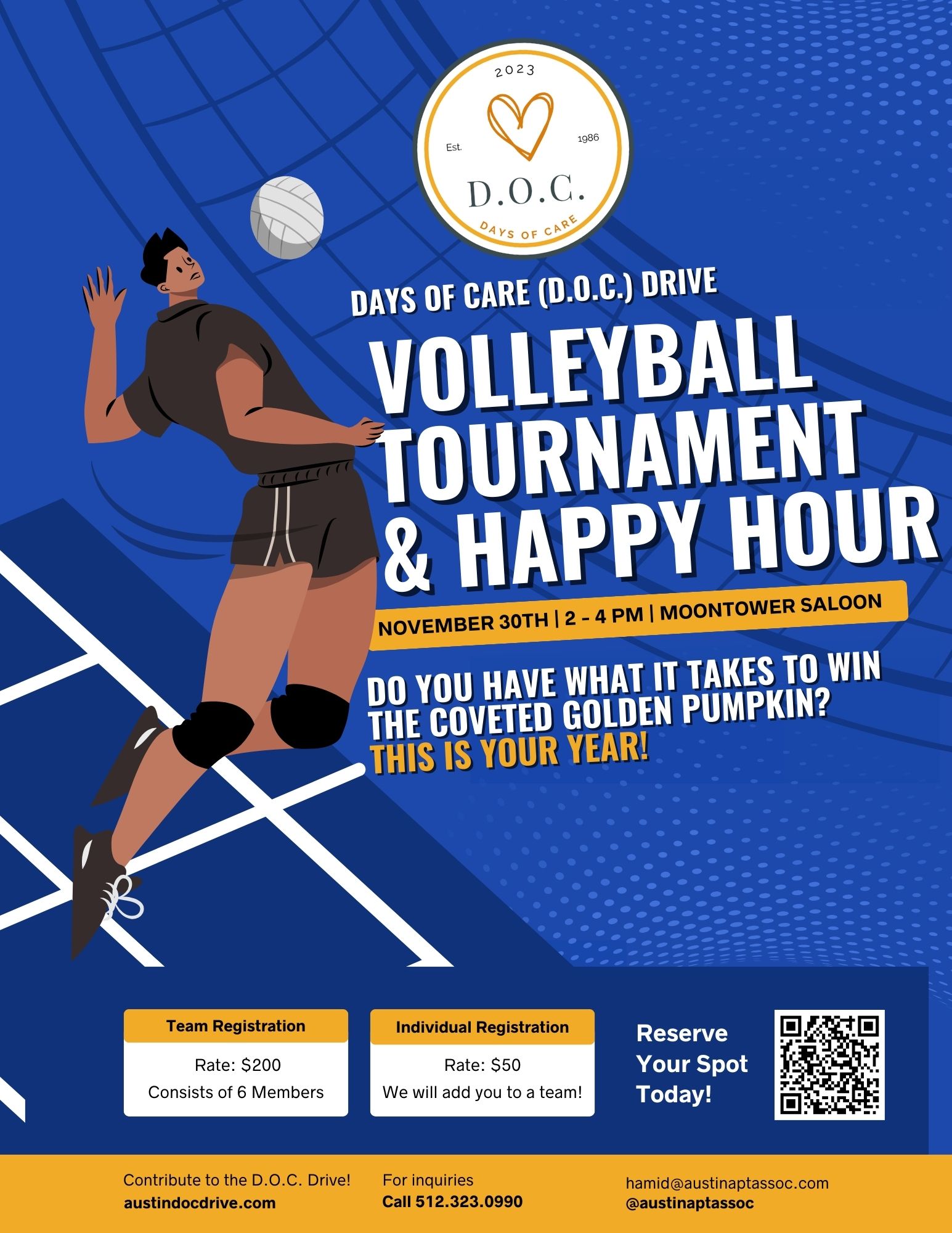 Do you have what it takes to win the coveted golden pumpkin?
This is your year! Register your team of 4 - 6 players to compete in our annual volleyball tournament! Don't have a team? No problem! Register as an individual player and we will assign you to a team.
If you're not a volleyball star, come hang out anyway! We will be wrapping up with happy hour to benefit the 2023 D.O.C. Drive.
37 Years of Care
What started as a humble initiative back in 1986, spearheaded by volunteer Steve Cartelli with $600 in total donations, has blossomed into an extraordinary annual fundraising event that has raised over $1,000,000 since its inception 37 years ago. The impact of the drive has been nothing short of remarkable, with over 24,350 Thanksgiving Food Packs distributed to grateful Austin residents over the years. Additionally, food pantries in 10 counties surrounding Travis have received a total of $15,600 in vital financial contributions.
At the heart of this incredible journey is AAA volunteer member Michael "Doc" Young, whose tireless dedication and leadership guided the committee from 1987 until his well-earned retirement from the role in 2012. Today, carrying on this legacy of care and compassion, the 2023 D.O.C. Drive is skillfully led by the dynamic team of Terri Needham, Taryn Merrill, Dedra Bouffard, and Samantha Sandoval, ensuring that this cherished tradition continues to uplift the lives of countless individuals and families in our community.
Questions?
Contact: info@austinaptassoc.com
For More Information: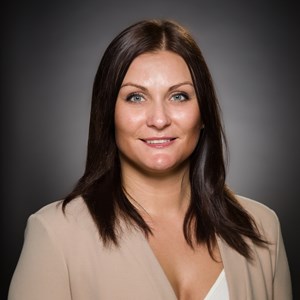 Tetiana Zhuravel
Administrative Manager & Team Coordinator
Austin Apartment Association