Back to Events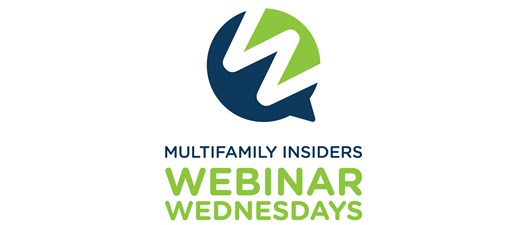 Real Go Getters Don't just set Goals, They Act
$29.99  Use code "16AAA" for a $5 discount.
Wednesday, October 25, 2023
Event Details
Calling All Team Members!!! The buck stops here! When you are responsible for managing a community, you understand the success or failure of the property rests largely on your shoulders. Find out how to take charge and put goals into action!
You will learn how to...
Handle the challenge of changing goals
Set goals that get results
Forecast and erase your roadblocks
Test, Track, + Train for maximum results
Join Terry Jackson and the Webinar Wednesday Team on October 25, 2023 at 2pm Eastern Time to Achieve your Goals!
 Value of Collaboration!
Register here: https://www.multifamilyinsiders.com/webinars
$29.99  Use code "16AAA" for a $5 discount.
Webinar Wednesdays is the largest premium webinar series in the multifamily industry, helping you gain the skills to improve your performance and advance in your career! Through this program, you get access to innovative ideas, best practices, and emerging trends from a variety of topics, including customer service, leasing and marketing, resident retention, career advancement, leadership techniques, and other property management skills to become a superstar at your company!