Back to Events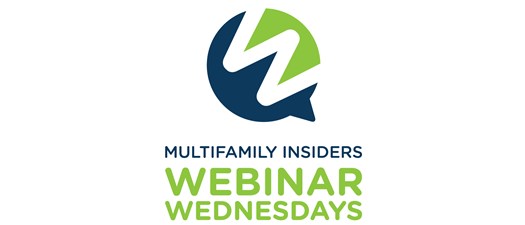 The Research Obsessed Renter: Do you know what they know?
$29.99  Use code "16AAA" for a $5 discount.
Wednesday, March 22, 2023
Event Details
Customers are becoming more obsessed with research and reviews. Are you ready to lease to them? Are you making it easy for them to find the answers to their questions? In this session we'll cover how to adjust your leasing strategies for potential renters who already know so much about your property. We'll also discuss how your prospects are learning about your company and community, and what they want to discover before they even reach out.
What we will cover:
How they are learning about your company and community.
What they are looking for in your digital marketing.
How to speak to them when they have preconceived notions.
Join Tammy Longo, Donje Putnam and the Webinar Wednesday Team on March 22, 2023 at 2pm Eastern Time To Find Out What They Know!
Register here: https://www.multifamilyinsiders.com/webinars
$29.99  Use code "16AAA" for a $5 discount.
Webinar Wednesdays is the largest premium webinar series in the multifamily industry, helping you gain the skills to improve your performance and advance in your career! Through this program, you get access to innovative ideas, best practices, and emerging trends from a variety of topics, including customer service, leasing and marketing, resident retention, career advancement, leadership techniques, and other property management skills to become a superstar at your company!