Back to Events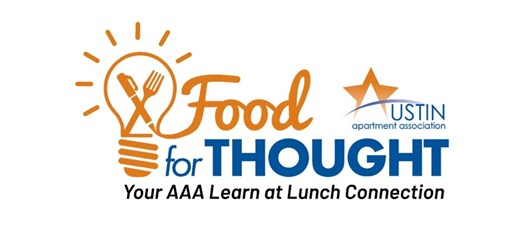 Food for Thought: Preventative Maintenance for Automatic Gates
Wednesday, January 17, 2024
Event Details
Presented by: Scott Trask, Operations Manager, R&S Overhead Garage Door, Inc.
In this Food for Thought session, you will learn about:
Who we are at R&S of Texas and the services we can provide to community managers.
2. What a PM (Preventative Maintenance) Plan is.
3. What is covered in a PM plan and costs associated.
4. Benefits of Preventative Maintenance.
At R&S we offer preventative maintenance plans to help keep repair costs down. Our staff is fully trained to service and maintain automatic gates at community properties to ensure safety and security for residents and staff. We'd like to educate and inform on these plans.
Attendees will earn 1 Continuing Education Credit (CEC).
COURSE GOOD FOR EDUCATION TRACK


For More Information:
Tatiana Marchizano
Director of Education
Austin Apartment Association
(512)323-0990