Back to Events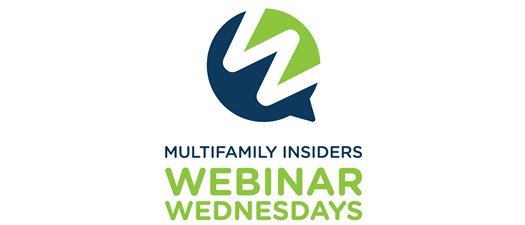 Transitioning from Prospect to Resident
Wednesday, February 9, 2022
Event Details
Transitioning from Prospect to Resident
With the cost of losing one resident at a national average of over $3,000 and their decision to renew coming within 48 hours of move-in, it's imperative that you have a seamless, perfect transition from prospect to resident at your apartment community. Sadly, our industry has a tendency to forget the customer once they lease and we treat them as more of an inconvenience than anything else. This session will not only provide you with a pre-set program to use with each new resident, it will also cover how to create an outstanding move-in experience designed to impact turnover cost and the bottom line.
Join Lisa Trosien and the Webinar Wednesday Team on February 9, 2022 at 2pm Eastern Time To Seamlessly Transition Prospects to Residents
---
About Lisa Trosien:
A frequent multifamily speaker for the National Multihousing Council and other associations, Lisa is a dedicated professional contributing to different leasing programs all around the United States. Lisa is a busy woman as a multifamily speaker for various industry associations and a contributor to different magazines, as well as one of the founders of The Apartment All Stars. A celebrated professional and a multifamily speaker in the leasing and apartment industry, she is usually consulted as an industry expert by major publications in the United States, such as the Wall Street Journal, Newsweek, and the Chicago Tribune.