Supplier Partners
This is the place to be!
A Supplier member is a company who provides a product or service to multifamily Industry Members. When your company joins AAA, any employee can participate, volunteer, and network with our members. AAA membership is based on a calendar dues renewal cycle (January-December). Your membership allows you access to events, networking opportunities, and professional development. Administrative fees may apply.
Here are some quick links to Supplier Member resources and benefits:
3-in-1 Membership: When you join AAA, you also become a member of the Texas Apartment Association (TAA) and the National Apartment Association (NAA)
Networking: Build your business at over 50 events, seminars, and other networking opportunities throughout the year.
Education & Professional Development: We offer year-round continuing education seminars and national professional credential courses, including the Certified Apartment Supplier designation (CAS).
Supplier Directory: Our member suppliers are listed in our online supplier directory and distributed every other month in our Window magazine.

Marketing Opportunities: AAA members have several opportunities to market their business to decision-makers in the rental housing industry through print and online advertising as well as event sponsorships.

NAA Member Savings Program:

a savings and discount program available exclusively to NAA members, that helps you save time and money on products and services you use every day.
---
Publications
Apart from our website, we communicate with our members through several avenues to keep you up-to-date on emerging issues within our community. As a member, you will receive the Window magazine. Be sure you are receiving our emails by adding communications@austinaptassoc.com to your safe sender list.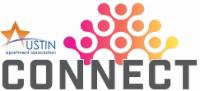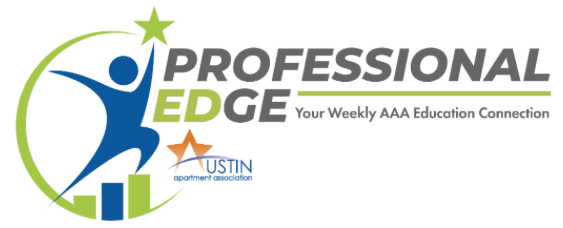 ---
---
Advertising
Your membership allows you exclusive access to various advertising opportunities within AAA member communications. Learn more by visiting the links below!
---
Food for Thought
Food for Thought is AAA's learn at lunch program consisting of an educational seminar presented by YOU - an AAA supplier member. When hosted in person, lunch is provided by the sponsoring supplier member. Food for Thought is FREE and open to all AAA members. Topics are solicited two times per year in May and September.
---
Member Lists
As a member of the association, you can purchase lists of all our participating management companies and apartment communities.
---
Sponsorship Guide
AAA offers all members the opportunity to sponsor our annual events and education. Through our sponsorship selection process, members may choose event sponsorships for an entire year at one time. First-come, first-served selection for all sponsorships for the coming year opens each November.
---
2021 AAA Trade Show
Thank you for making this unprecedented year a success. See you in person in September!
---
NAA Member Savings Program
The Member Savings Program is a savings and discount program available exclusively to members, that helps you save time and money on products and services you use every day.
---
Window Magazine
AAA is your window into rental housing in Austin. The Austin Apartment Association publishes it's bi-monthly Window Magazine chalked full of informative articles from industry leaders, involvement opportunities, market reports, advocacy initiative updates, and more!