City of Austin's Notice of Proposed Eviction Requirement Extended Until March 5, 2021
Date posted
December 10, 2020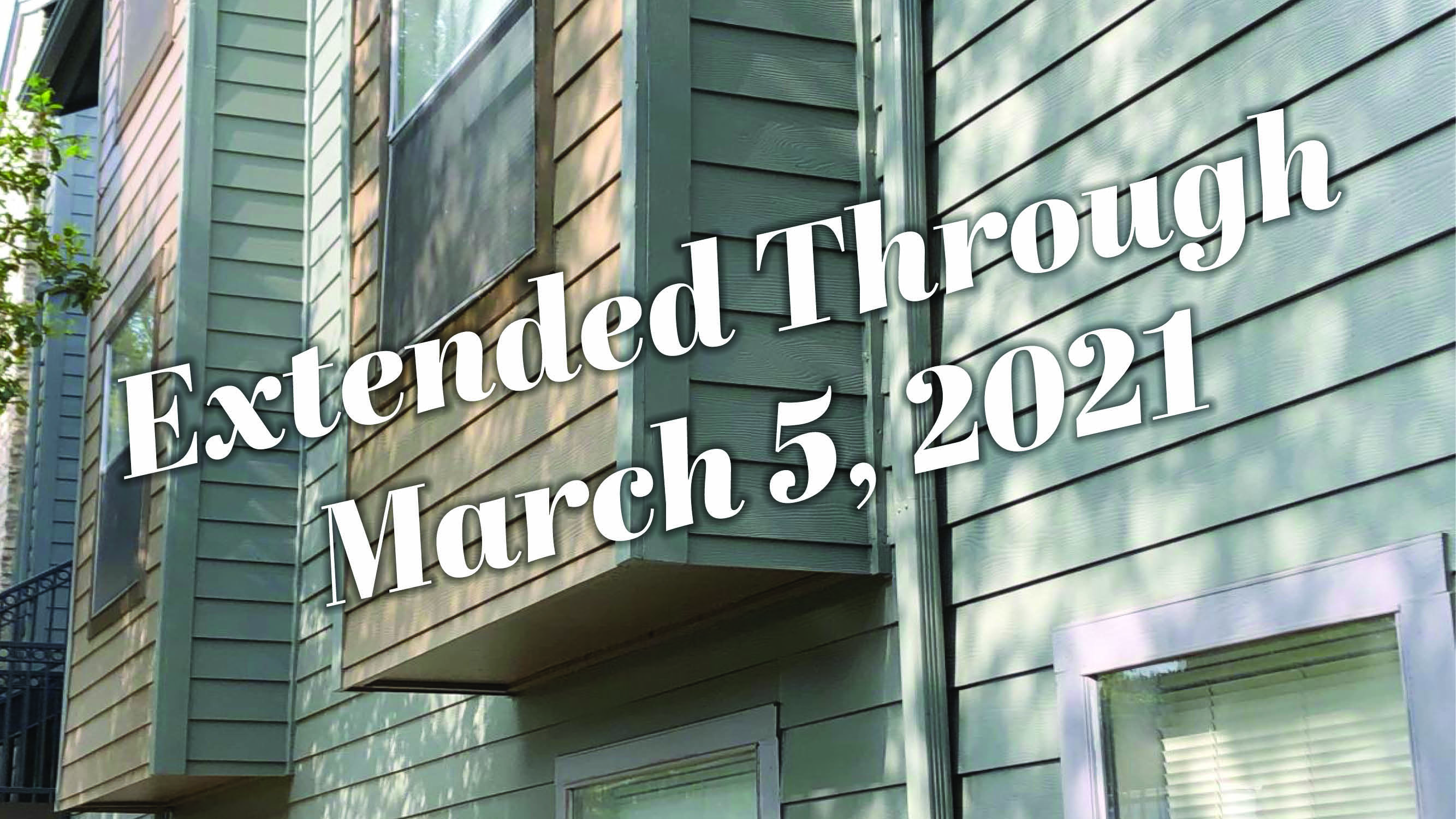 On Thursday, December 10, the Austin City Council added an extension to the ordinance requiring a 60-day "Notice of Proposed Eviction" before an official "Notice to Vacate" can be posted using the normal procedures outlined in the Texas Property Code. The ordinance was set to expire on December 31, but has now been extended to March 5.  This was the forth time this Austin ordinance has been extended.

As now amended, any rents due between March 26, 2020 and March 5, 2021 will require a 60-day Notice of Proposed Eviction before a Notice to Vacate (NTV) can be issued for that rent due. The notice requirement does not apply to any evictions necessary for criminal conduct by a resident or their guest.
​
As with the last extension, before the vote, the Austin Apartment Association (AAA) alerted the membership about the pending action and asked members to tell the city council about how this ordinance is interfering with timely rent payments and impacting their property and property management operations. The Mayor and council acknowledged that the continual extension of this ordinance could have unintended consequences when the Justice of the Peace Courts re-open for eviction filings. City leaders have asked the AAA for input to help identify strategies to both help protect residents economically impacted by COVID and rental property owners trying to mitigate a rapidly growing amount of uncollected rent. 

Since the ordinance was originally adopted in March, the ordinance was amended to allow the 60-day Proposed Notice of Eviction to be delivered "electronically to an impacted tenant using an email address the landlord uses to communicate with the impacted tenant in the regular course of business activity; or posted on the front door of the impacted tenant's dwelling unit."
 
The ordinance still applies to any "Impacted Tenant" defined as: "A person, or a member of their household, who is authorized by a lease to occupy property to the exclusion of others and loses wages or income during the local disaster". Properties can ascertain if an impacted resident "has lost wages or income" in the manner they deem necessary including: verification from an employer, paystub verification, unemployment claim documentation or other verification method. 
 
A 60-Day Notice of Proposed Eviction template in .pdf format is available for AAA members on the AAA website under the COVID Resources page.   Updates to documents and related resources affected by this extension will soon be posted.
Properties can craft their own 60-day notice form so long as it contains this language in 16pt bold font: 
 
"A NOTICE OF PROPOSED EVICTION  AND OPPORTUNITY TO PAY TO AVOID EVICTION – THIS NOTICE DOES NOT EXCUSE YOUR OBLIGATION TO PAY AND YOU CAN BE EVICTED IF YOU FAIL TO PAY BY THE PAYMENT DEADLINE BELOW.".
For more information about the ordinance, or discuss your ideas about strategies to address uncollected rent, contact Paul Cauduro, AAA Director of Government relations at paul@austinaptassoc.com or call 512-323-2286