Back to Events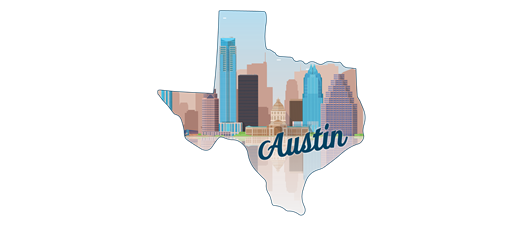 State of the Industry
Wednesday, September 6, 2023
Event Details
The Austin Apartment Association's annual State of the Industry event will provide insights into the rental housing and multifamily market, including market trends, construction and development activity, economic impacts, and more as we look to 2023 and beyond.
$55 Early Bird registration from June 15 through August 22
$75 Regular registration after August 22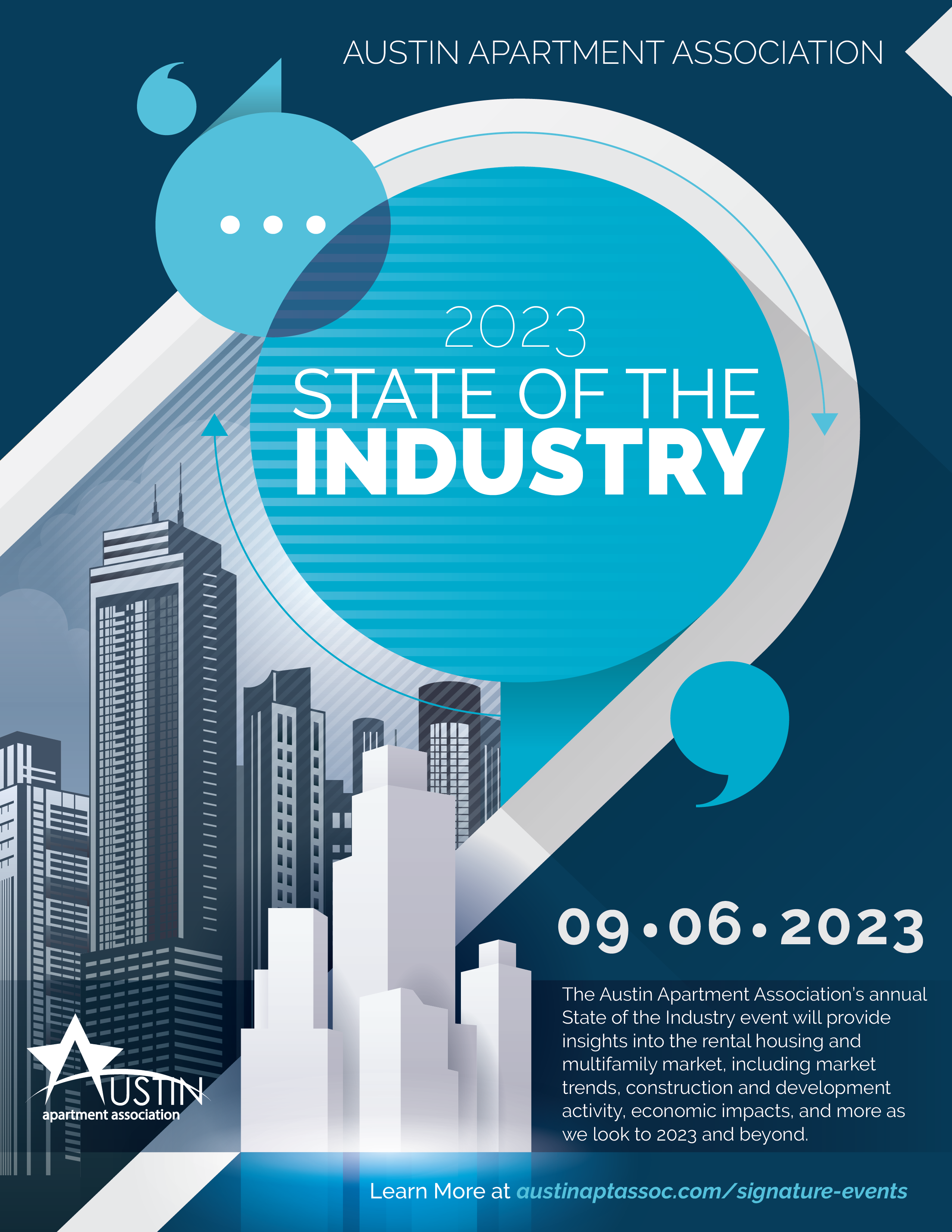 Speakers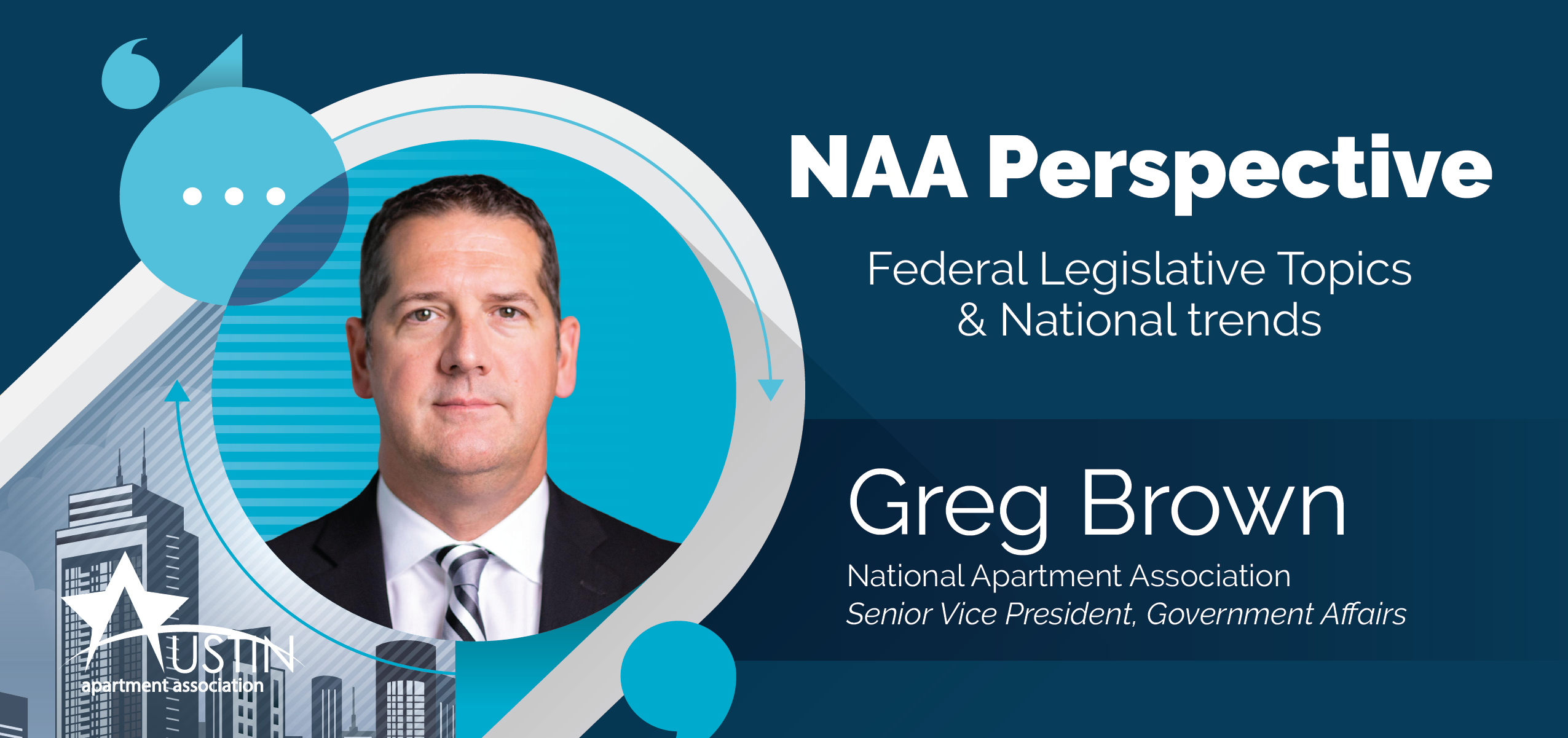 Greg Brown is senior vice president of government affairs at the National Apartment Association (NAA), where he leads advocacy efforts across all levels of government to champion NAA's policy goals on behalf of housing providers. During his tenure, NAA's government affairs program has meaningfully expanded its legislative and regulatory footprint in Washington, DC and beyond, educating and engaging with government leaders, policy influencers and grassroots supporters alike.
Greg has led a number of key housing initiatives for NAA. Most recently, these include the creation of the Emergency Rental Assistance Program during the COVID 19 pandemic and securing bipartisan reintroduction of the Choice in Affordable Housing Act and the Yes In My Back Yard (YIMBY) Act.
Before his 13 years of service at NAA, first as vice president of government affairs and now as senior vice president, Greg worked as the associate vice president of government affairs at the National Association of Homebuilders (NAHB). In this role, Greg led a team of federal legislative directors to coordinate with membership teams and built congressional relationships to implement NAHB's tactical policy initiatives. Prior to his work at NAHB, Greg was associate director at the National Association of Local Housing Finance Agencies and the co-director of non-profit development at the Bonner Group.
Greg graduated from Texas A&M University with a bachelor's degree in political science. He later went on to receive his master's degree in public administration from American University. Greg and his wife, Terri, are the parents of two glorious children and reside in Alexandria, VA.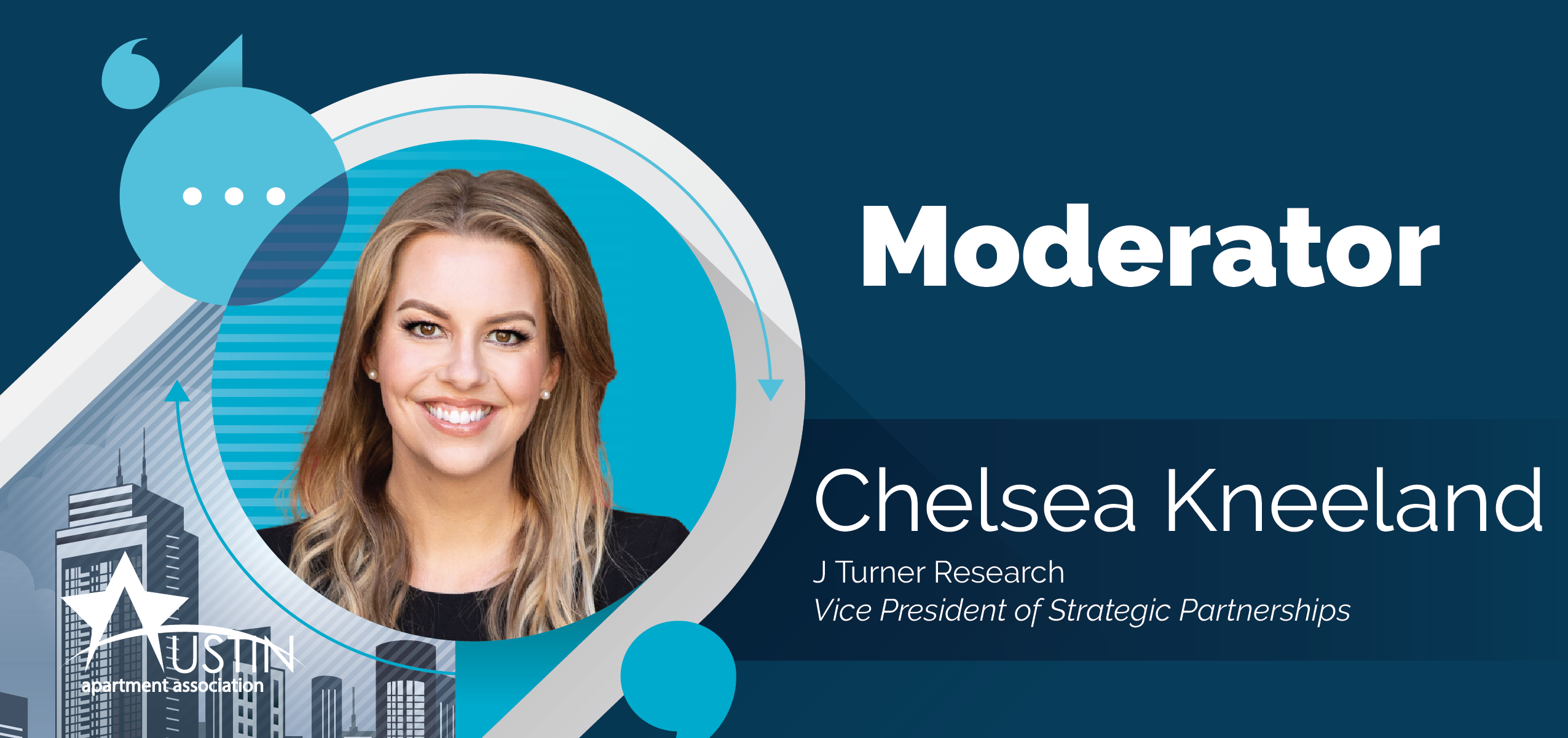 Chelsea Kneeland, a native Texan, brings 20+ years of multifamily experience to her leadership roles. She is the Vice President of Strategic Partnerships for J Turner Research, and prior Senior District Sales Manager at Rent Path, where she led her team to historic wins and was a multi-year president club winner.
Chelsea is a current board member of the Austin Apartment Association, the Emerging insights and Industry Trends committee chair, TAA and NAA Delegate. She serves on the Texas APartmment Association Product Service Council, and is the co-chair for the 2024 TAA One Conference. She is a Certified Apartment Supplier and National Apartment Association Education Institute Faculty.
She lives in Austin, Texas with her husband and two daughters is an avid traveler and enjoys exploring the beautiful hill country outdoors whenever possible.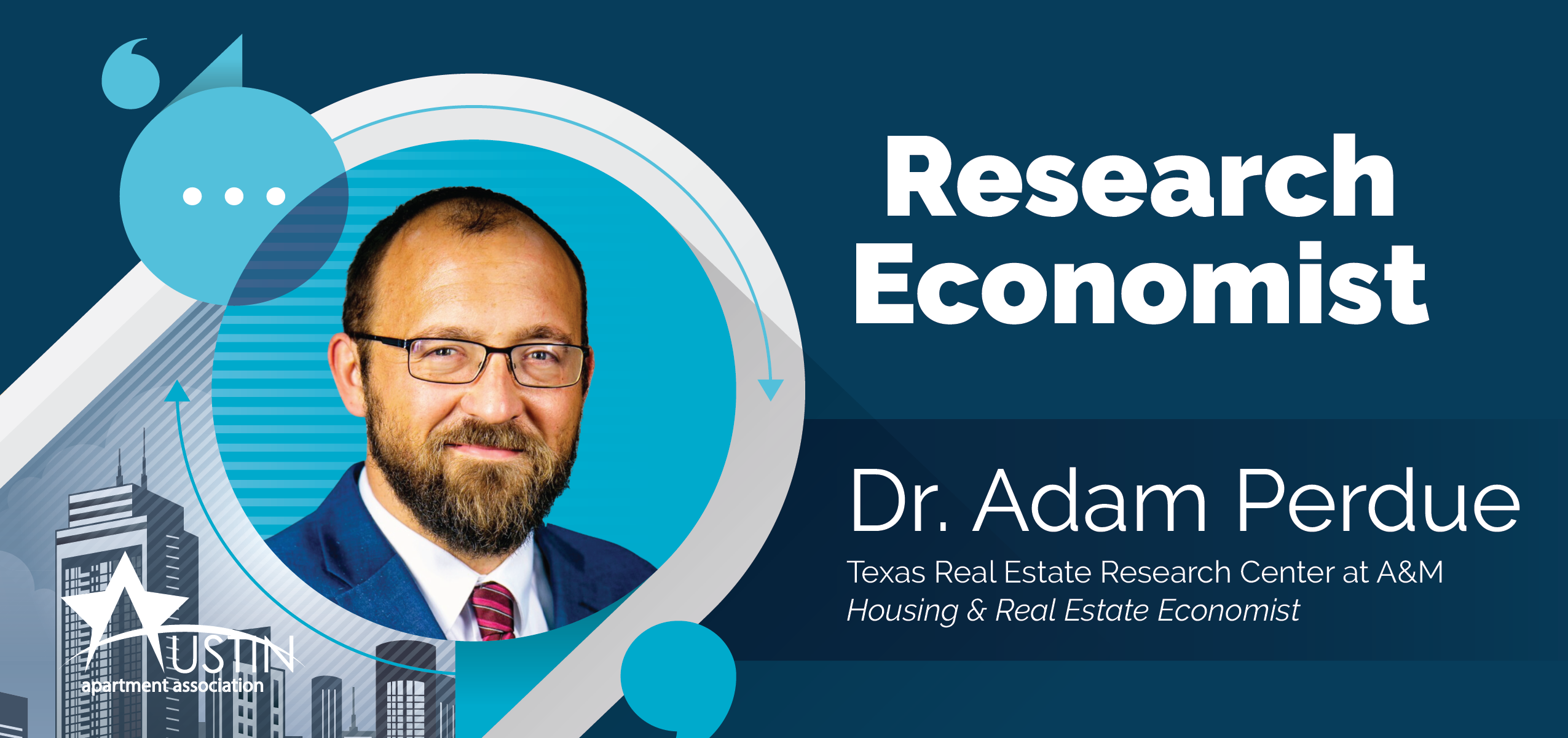 Adam came to the Real Estate Center at Texas A&M University in 2020 from the University of Houston Institute for Regional Forecasting where he studied the Houston and Texas economies and real estate markets. He started his professional career as a transportation engineer in Houston, then San Antonio, before returning to the University of Houston to obtain his economics graduate degrees. Adam is most interested in the economic relationships between Texas cities and regions, the distribution of economic activity within cities, and the impacts of public policy on urban life and real estate.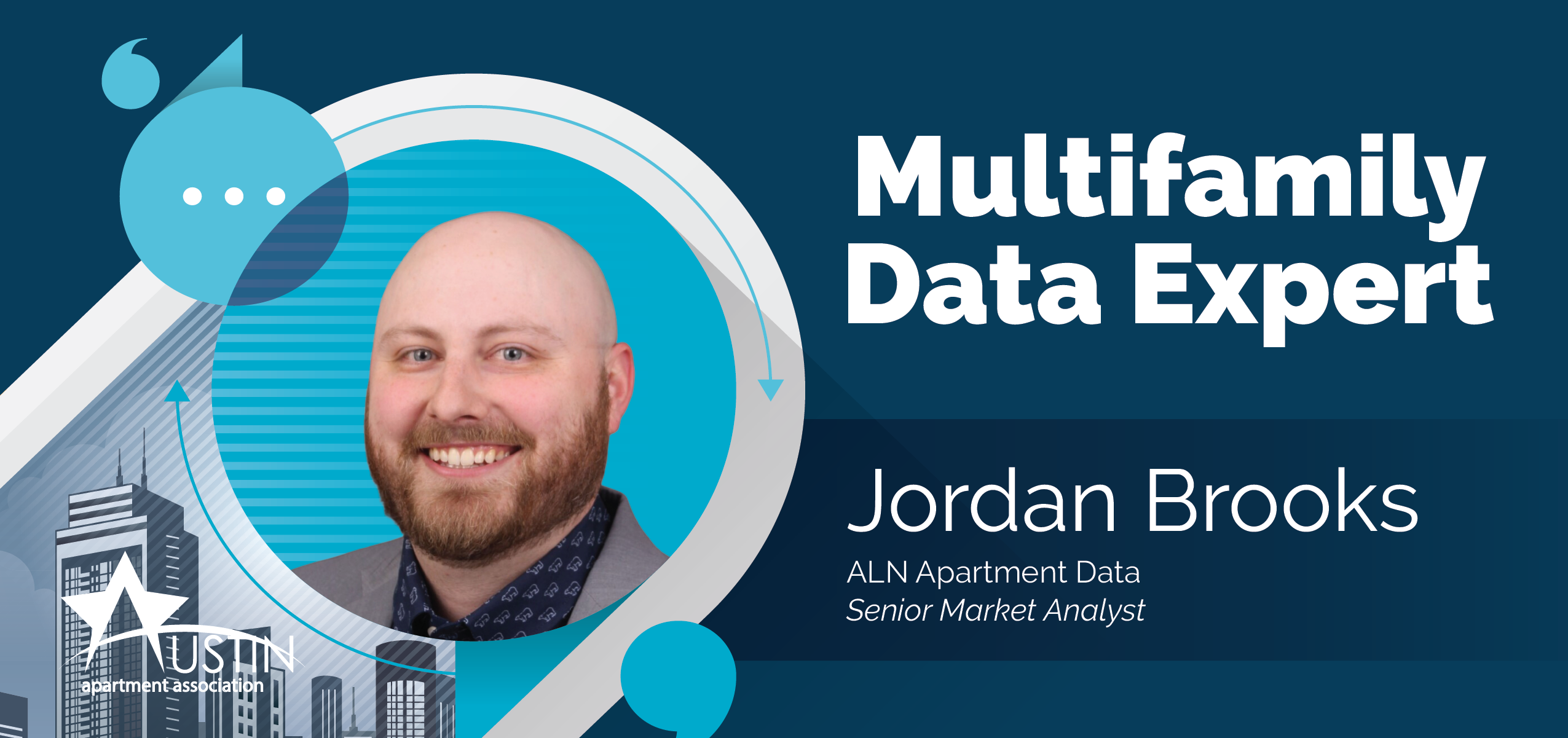 Jordan Brooks is a Senior Market Analyst at ALN Apartment Data, Inc. His efforts focus on integrating public datasets with ALN's market data to develop actionable insights. In addition to speaking at affiliates around the country, Jordan writes ALN's monthly newsletter analyzing various aspects of industry performance and contributes monthly to multiple multifamily publications. He earned a master's degree from the University of Texas at Dallas in Business Analytics.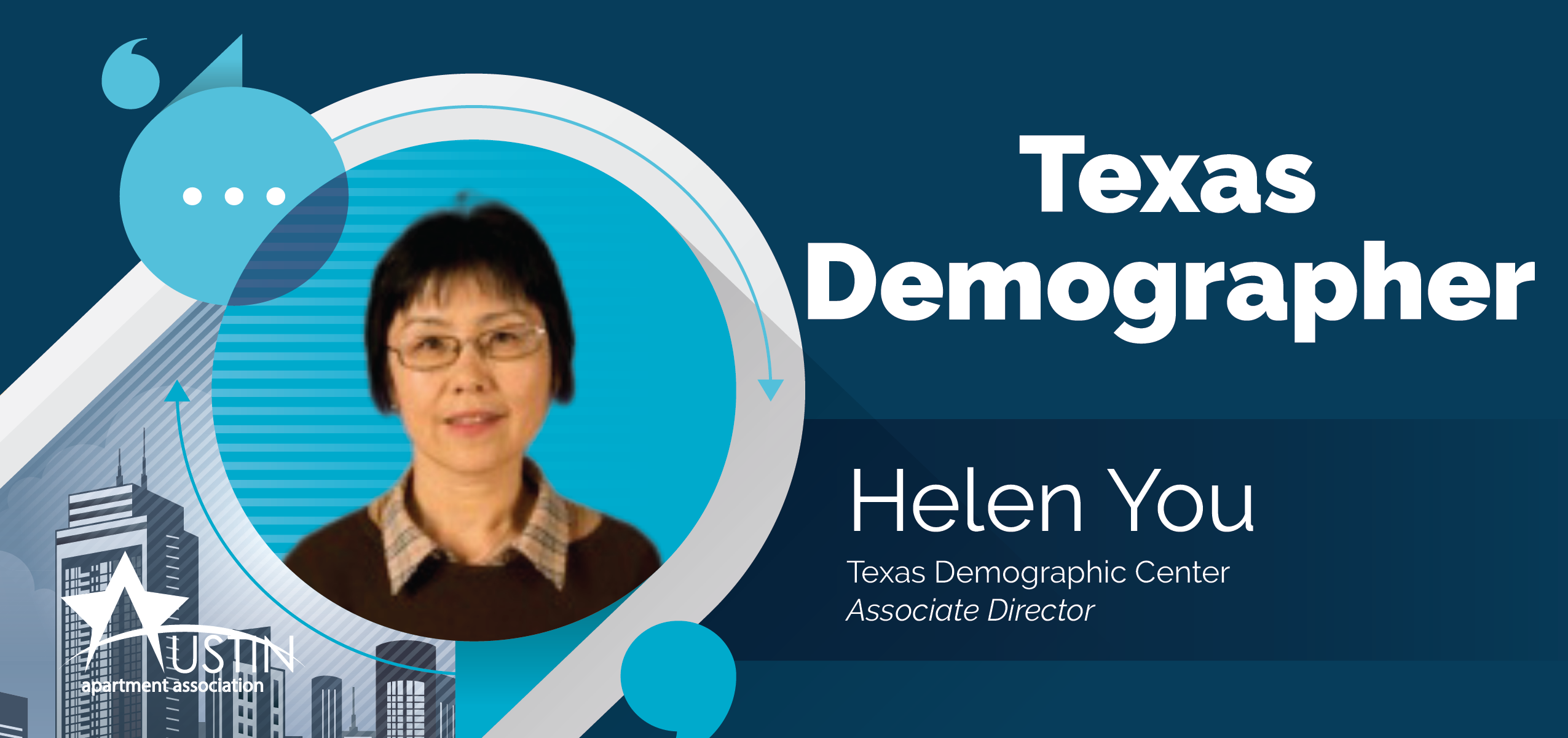 Helen You is the Associate Director at the Texas Demographic Center. She is the lead scientist for the Population Estimates and Projections program. She has almost 20 years of demographic research experience with a general interest in demography and public policy in Texas. Her works cover a wide range of topics including welfare, education, migration, health and health care in Texas. Some of her projects include the Population Projections for Texas, Population Estimates for Texas, the Educational Attainment Projections of the Texas Labor Force, the Diabetes Projections and the Projections of the Uninsured in Texas.
Turner is a senior strategist for J Turner Research. He has been with the company for 3 & 1/2 years and comes from a background of analytics, most recently working in New York City. Currently, he is working on developing J Turner's AI tool and the public facing ORA app. He also is the dedicated contact for helping management companies strategically improve their resident satisfaction and online reputation through the use of correlative metrics
Affordability Panel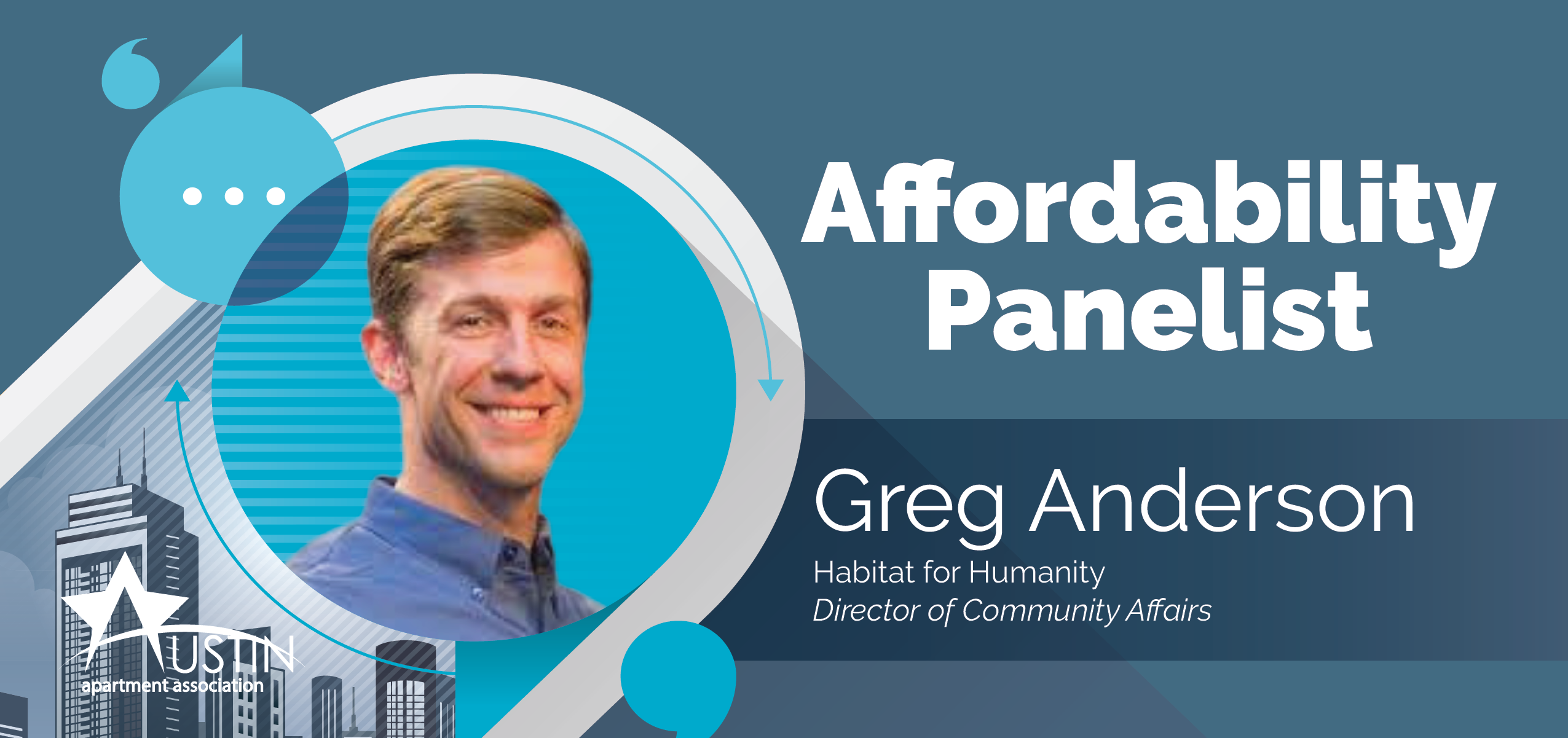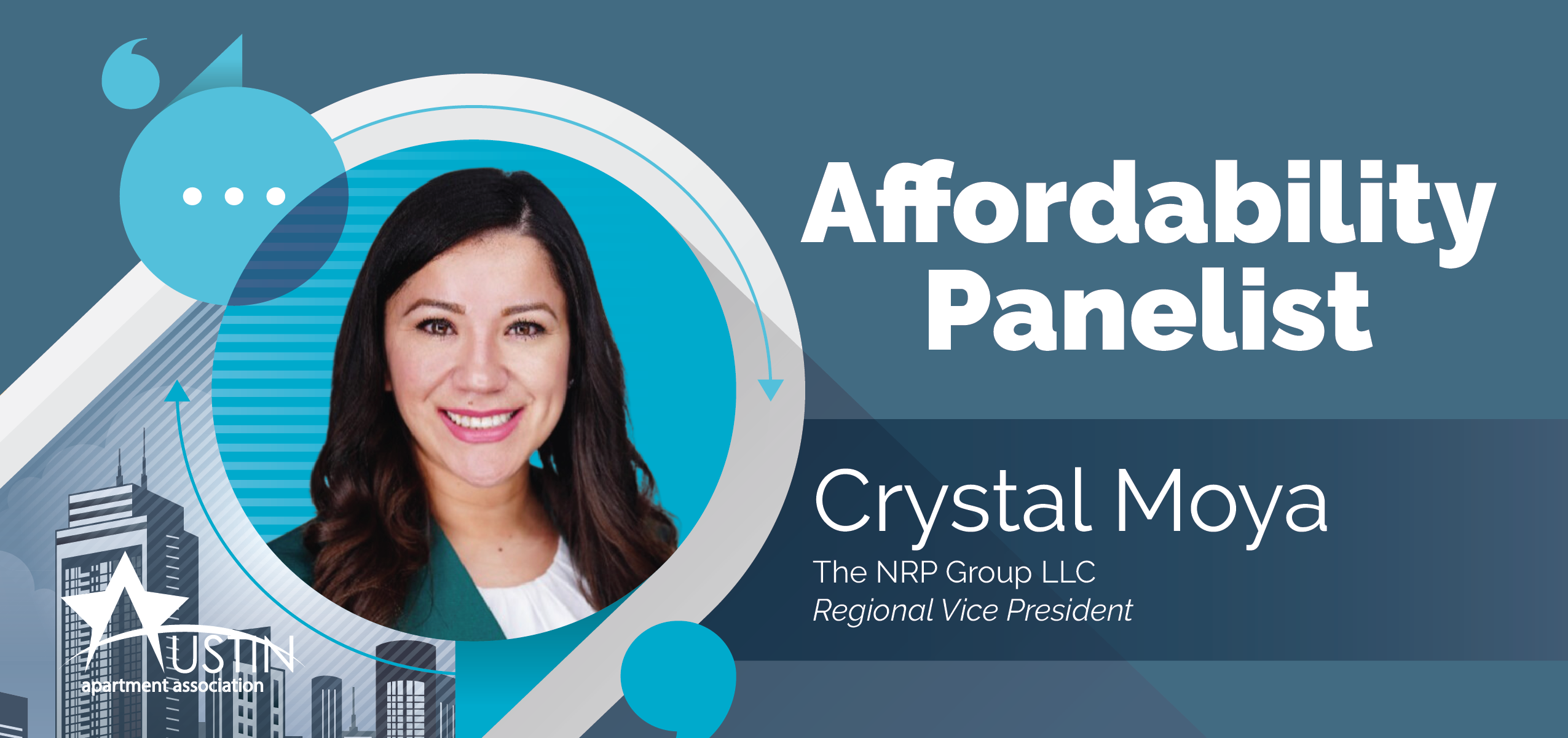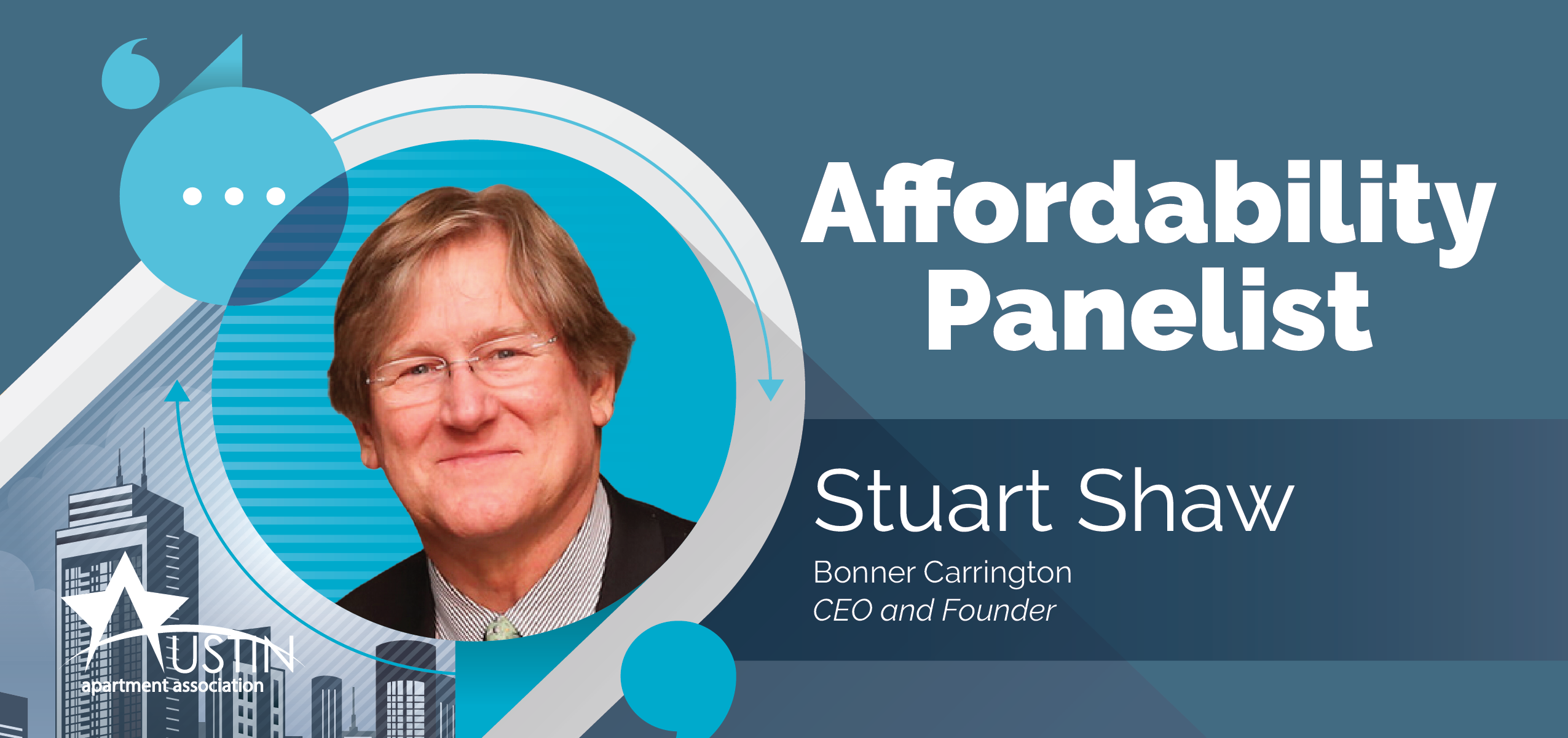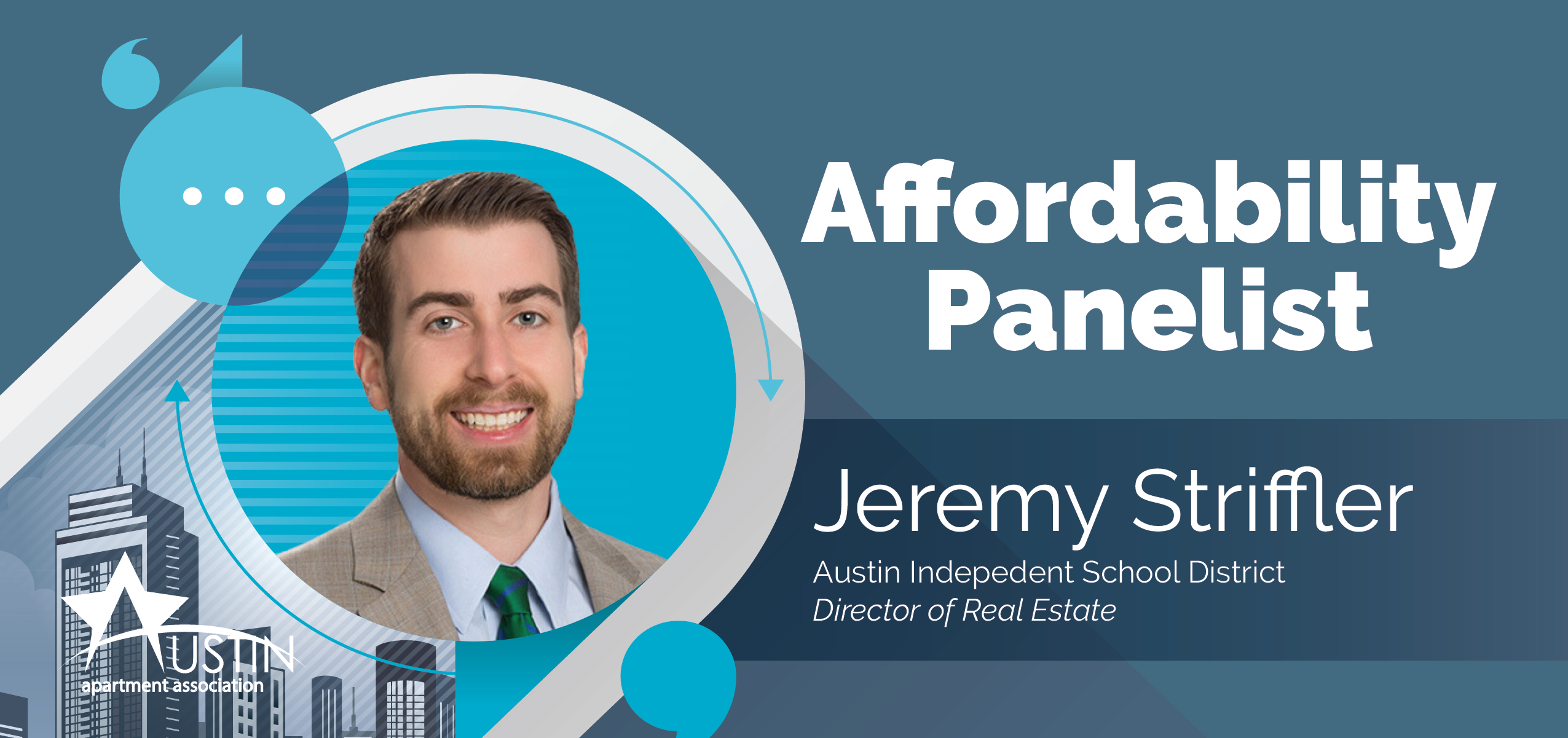 For More Information:
Dana Bolz, CMP
Director of Events/Meetings
Austin Apartment Association
(512)323-2460
Thank You to the Platinum Sponsors
---

---

---
---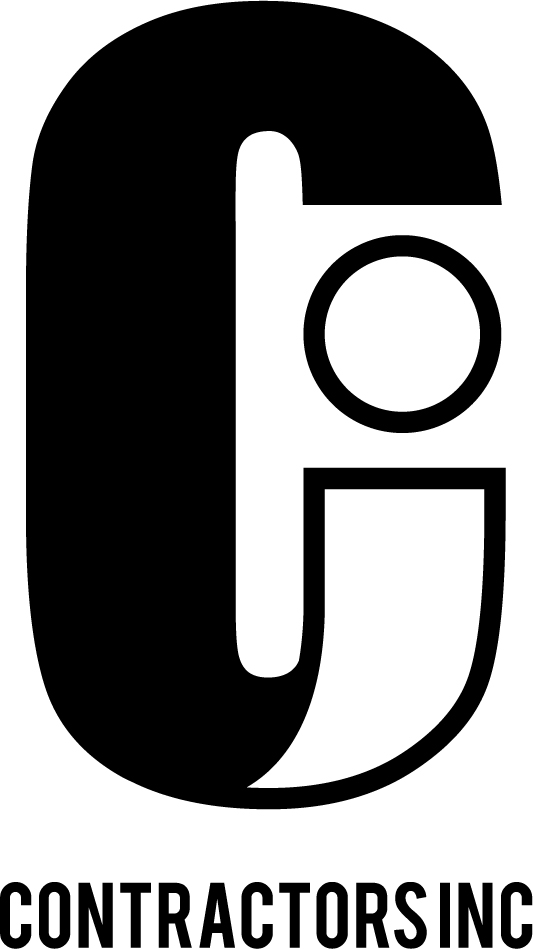 ---