Back to Events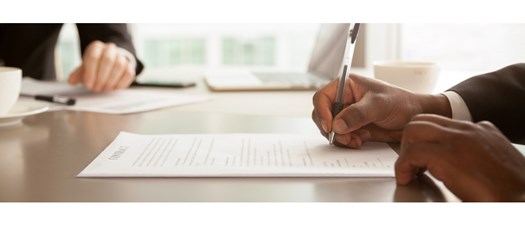 Lease with the Best: TAA Lease Forms
Learn the in's and outs of the TAA Lease!
Tuesday, June 20, 2023
Event Details
Presented By: Allison Mattocks, Hari Nathan Kalyan, and other attorneys from Warren Kalyan PLLC
*Sponsored by the Texas Apartment Association and the Austin Apartment Association
Your relationships with your residents begin—and end—with your lease. Just how well do you understand this contract, and the responsibilities it conveys to you and to your residents?
REGISTER NOW AND RECEIVE 50% off a REDBOOK!
At this Lease with the Best: TAA Lease Forms seminar you'll learn more about
General principles of real estate contract validity
Terms and conditions of the TAA Apartment Lease Contract
Importance of rental applications and proper screening
Tools for use in the resident selection process
Major differences between apartment, single-family dwelling, condominium and student
Housing Lease Contracts
Important aspects of a written rental agreement
Federal Fair Credit Reporting Act (FCRA)
When are lease addenda legally necessary?
Commonly needed forms for residential real property managers, and
Why you should always use up-to-date forms
*There will be breaks, including 1 hour for lunch. Breakfast & Lunch will be included.
**Seminar participants can earn up to 6 hours of NAA continuing education credits (CEC's) AND 6 TREC credits. Check out the TREC RULES HERE
You must be present for the entire session to earn all five (6) Continuing Education Credits (CECs) AND 6 TREC credits for your NAA credential.
Approved by the Texas Real Estate Commission for 6 hours of contracts credit.
Provider: Texas Apartment Association
Provider number: 87
Course title: Lease with the Best: TAA Leasing Forms
Course number: 42894
Call TAA at 512/479-6252, email education@taa.org or visit www.taa.org for more information

Good for the following Education Tracks:

Not eligible for ACE pricing
Agenda
June 20
8:30 AM - 9:00 AM

Registration/Check In Opens

9:00 AM - 4:00 PM

Lease Seminar
For More Information:
Tatiana Marchizano
Director of Education
Austin Apartment Association
(512)323-0990
Thank you to our Education Sponsors!
Titanium Sponsor

Platinum Sponsor

Gold Sponsor