2022 Professional of the Year Winners
Each year the Austin Apartment Association recognizes outstanding individuals and properties who achieved excellence and are leaders in their field. The eight Professional of the Year winners were announced at the 2022 APEX Awards.

Assistant Manager of the Year
Baxter Easley
Pearl Lantana, The Morgan Group
Baxter is the assistant manager at the Pearl Lantana community. Through his hard work and dedication, Baxter has consistently exceeded the expectations and responsibilities of his position. In addition to his daily on-site duties, Baxter is extensively involved is ensuring the success of new hires through his role as a Morgan Mentor and as a committee member for the LEAD program. His strong work ethic, support of his team, and commitment to his company and peers has demonstrated his ability to become a strong leader
---


Leasing Specialist of the Year
Benjamin Loftus
Bell Southpark Apartments, Bell Partners
Ben is the Leasing Manager at Bell Southpark Apartments in Austin. He has been with Bell Partners since 2019 while also attending UT as a full-time senior at the time. When asked during his interview, "Where do you see yourself in the next 4 years, his response was, 'Right where you are.'" At the time, he was talking to an active Regional Manager. His fellow coworkers would describe him as having an infectious-positive attitude, ambitious, with a great sense of humor. If you know Ben, you know you will have a smile on your face by the end of your conversation. 
---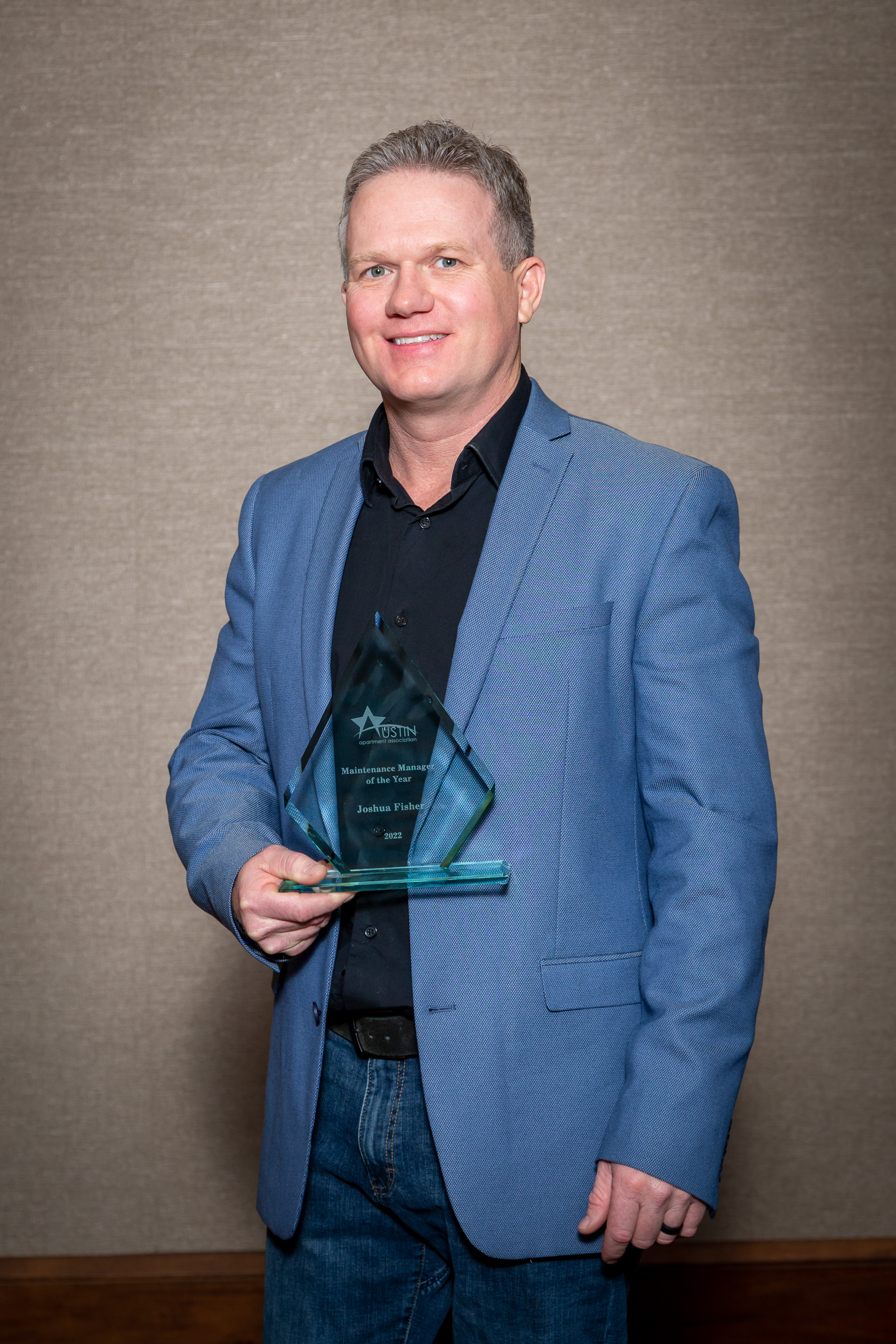 Maintenance Manager of the Year
Joshua Fisher
Greystar
Joshua started his career in the residential management industry in 2002. He has held many positions for combined 20 years of experience. He keeps his team engaged through hands-on training, cross-training the team in all maintenance positions, and listening to their ideas. He believes in positive change, strong business relationships, being highly organized, and motivating his team to be more efficient and productive.
---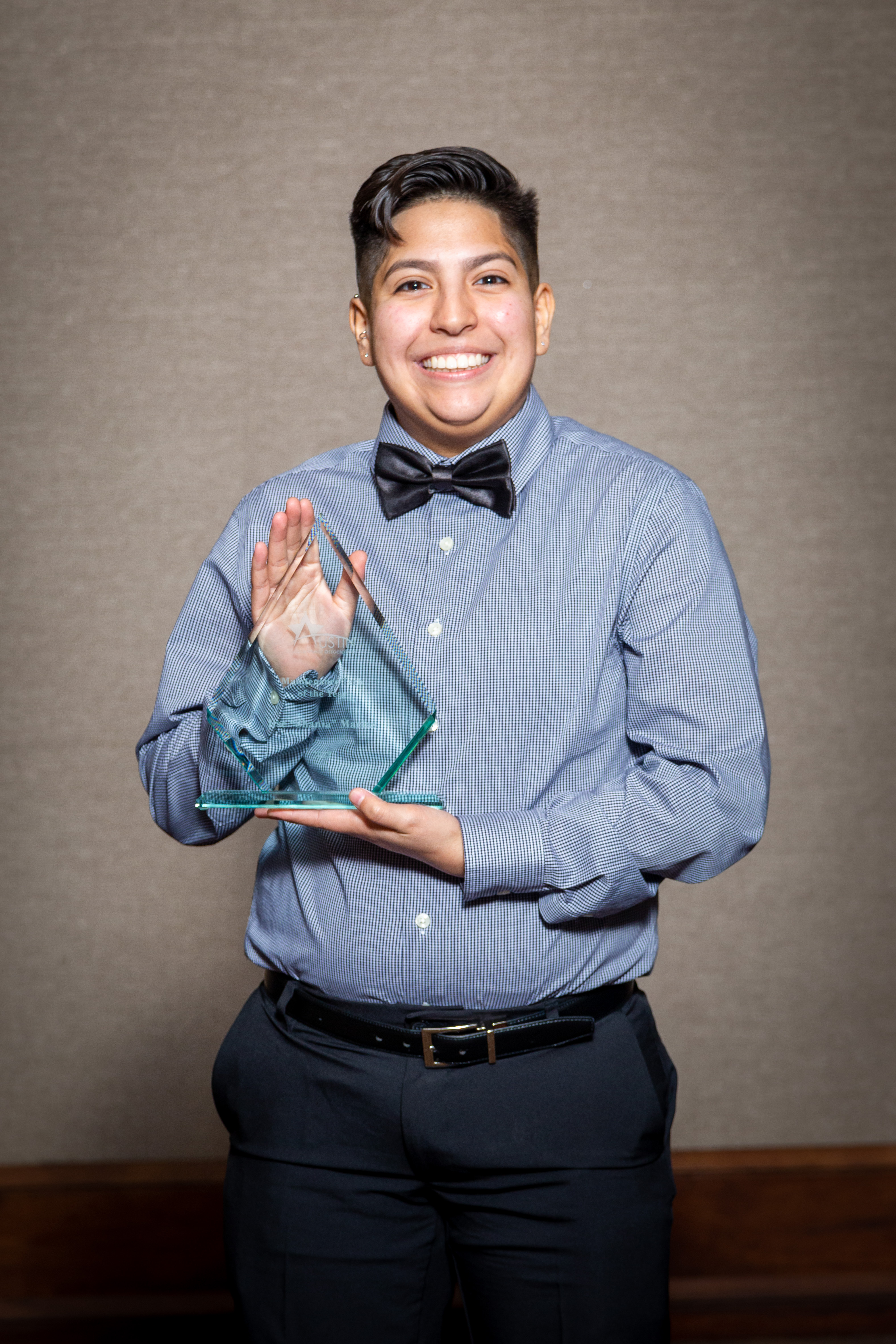 Maintenance Technician of the Year
Shania Mancias
Madison Northridge, RPM Living
Shania has always shown an interest in her community and does not shy away from her authenticity. In less than a year, she has used her natural skillset to be promoted from groundskeeper to service technician, obtained her CPO and EPA certifications, and is loved by the community she serves for her timeliness and personality.  
---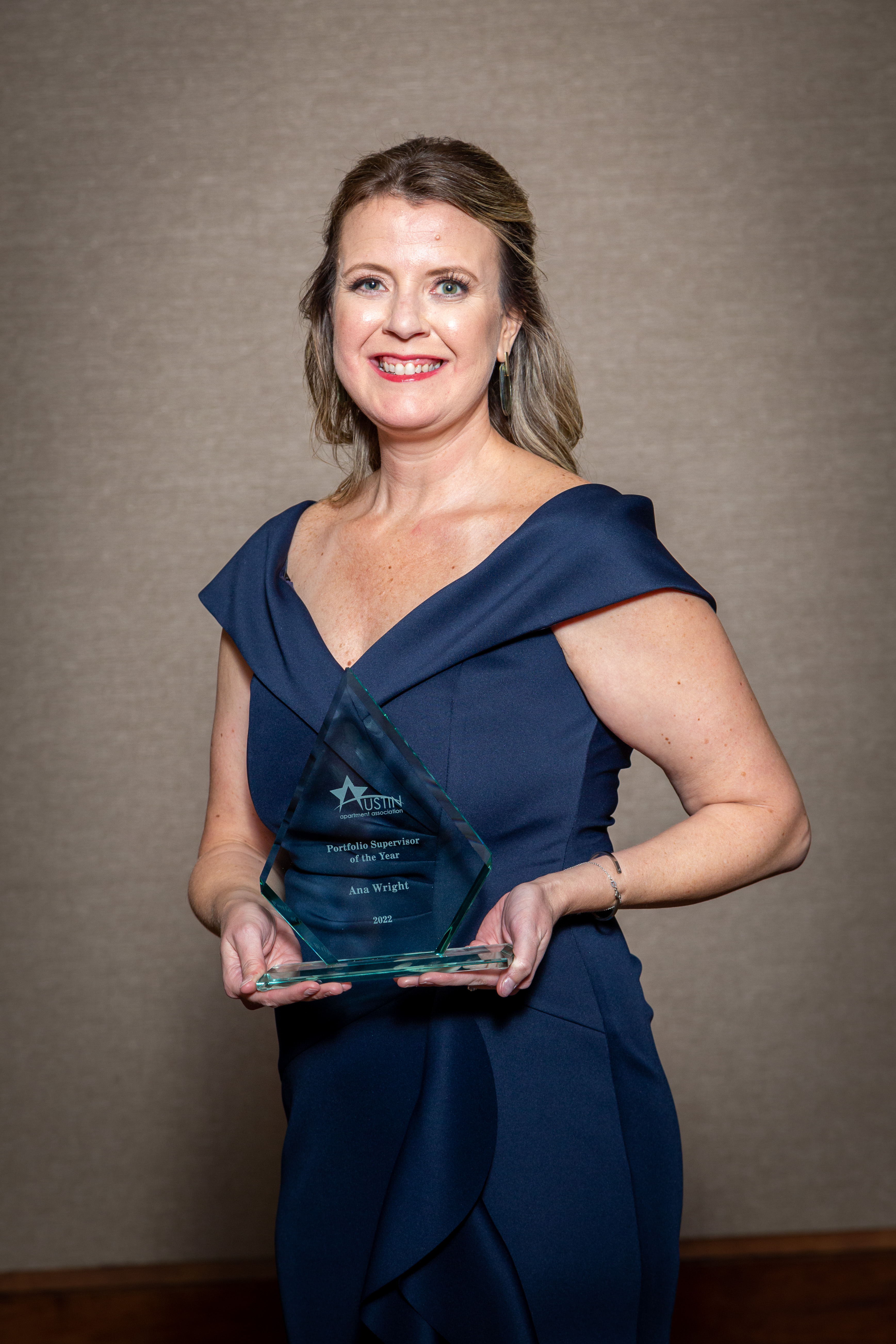 Portfolio Supervisor of the Year
Ana Wright
Greystar
Ana has been with Greystar since 2014 and in the multifamily housing industry for over 17 years. Before beginning her career in property management, Ana attended the University of Texas at Austin, where she studied social work. Ana is a native Austinite, and her passions include team member development, developing innovative operational strategies for challenged properties, and establishing strong client relationships to enhance business development. 
---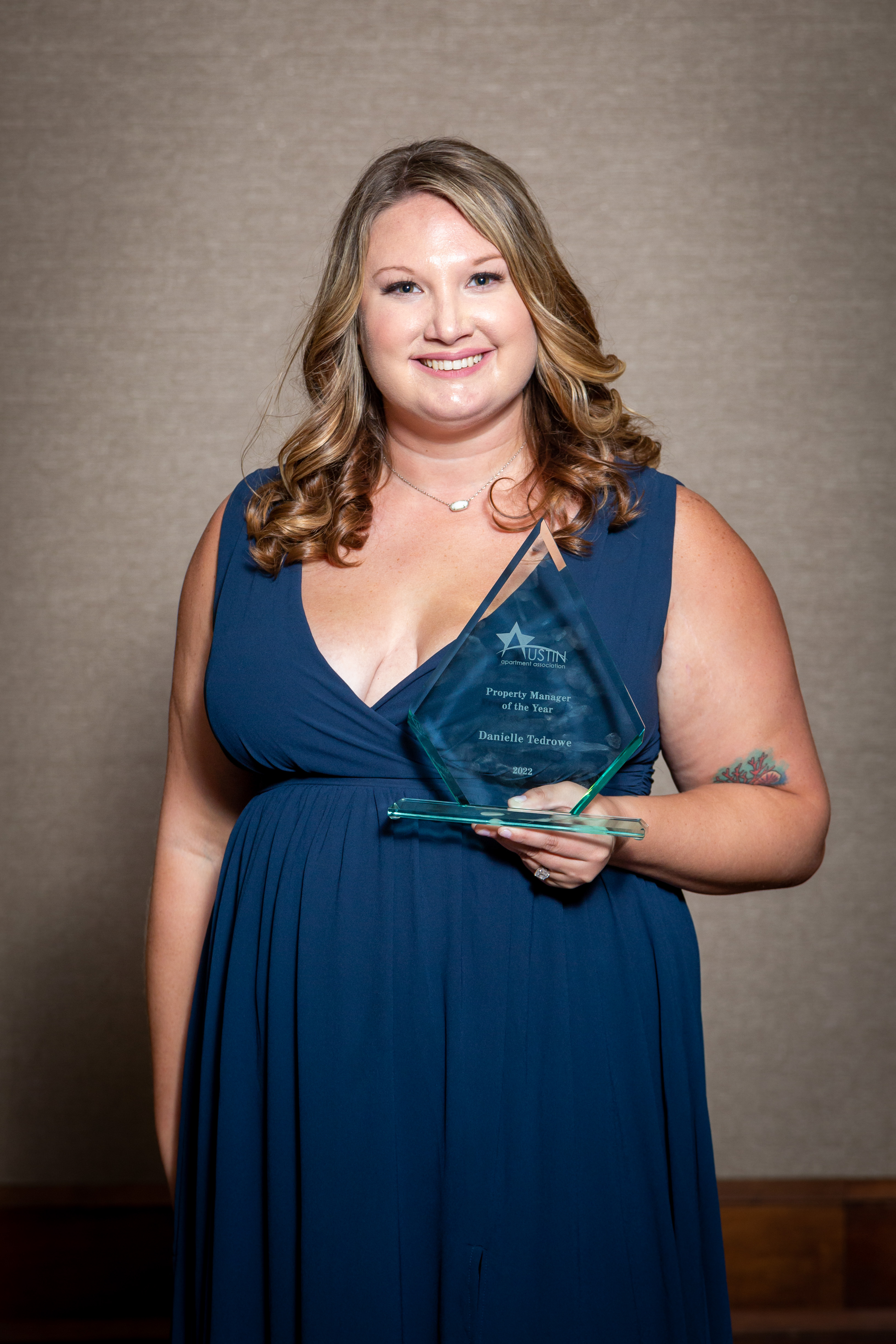 Property Manager of the Year
Danielle Tedrowe
Greystar
Danielle is a community manager at Greystar with nine years of industry expertise. She drives property success through revenue growth, resident satisfaction, and team development. In addition to her onsite commitments, she was a member of this year's AAA Lyceum and serves on the community service committee. She earned her CAM credential this year and is an IREM CPM candidate. 
---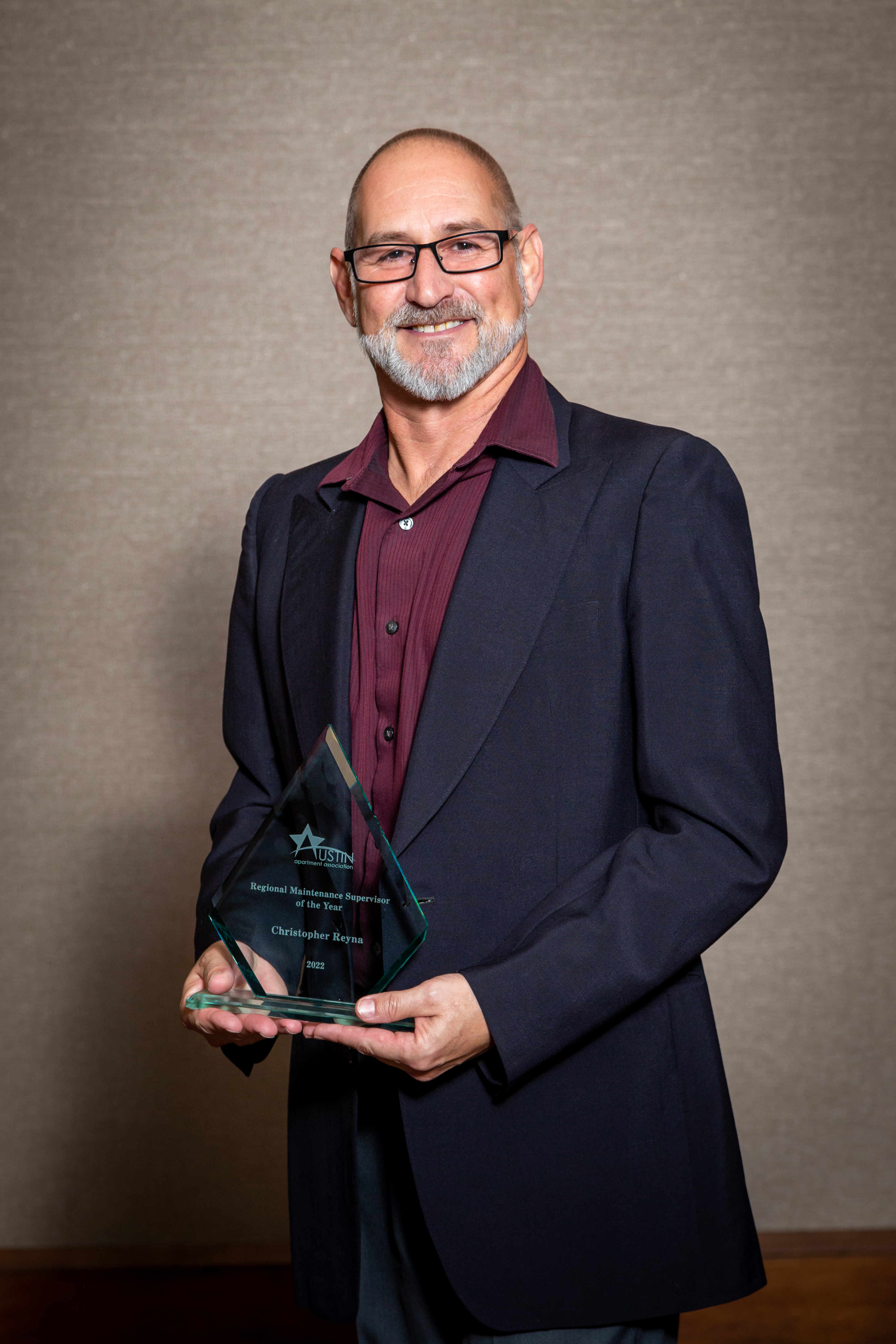 Regional Maintenance Supervisor of the Year
Christopher Jason Reyna
Greystar
Chris is an Austin area Regional Maintenance Manager with 32 years of multifamily experience under his belt and is currently providing training to over 400 maintenance team members in the Central Texas area. He is passionate about being a strong role model for the team members he leads and places the highest value on their success. Chris firmly believes in and demonstrates his organization's mission statement; "to enrich the lives we touch by doing things the right way." 
---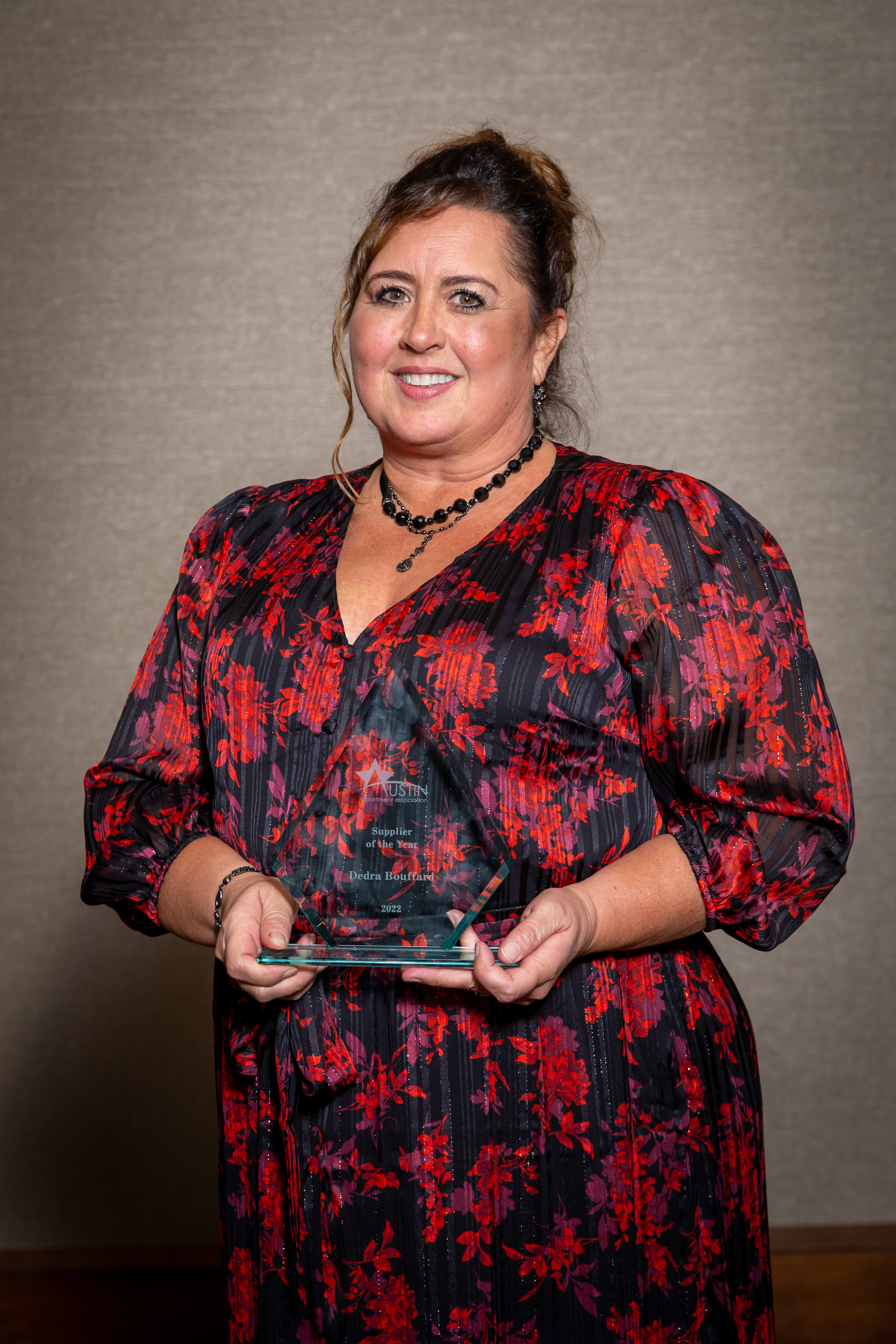 Supplier of the Year
Dedra Bouffard
The Liberty Group
Dedra brings a wealth of valuable experience to the multifamily industry with 30+ years.  Dedra's outside-the-box marketing skills and her creative thinking are two qualities that ultimately earned her a Regional Training Manager title with a national management company. She is on the Board of Directors for the AACT and currently serves on the Supplier Partner Board for both Austin and Central Texas. She also serves on numerous committees for both local affiliates. Dedra is a Trainer for several leasing and Fair Housing classes class for both apartment associations. When Dedra isn't working, she enjoys spending time with her family and watching her youngest son, Brooks, play football and baseball.