Texas Supreme Court ends emergency orders regarding eviction hearings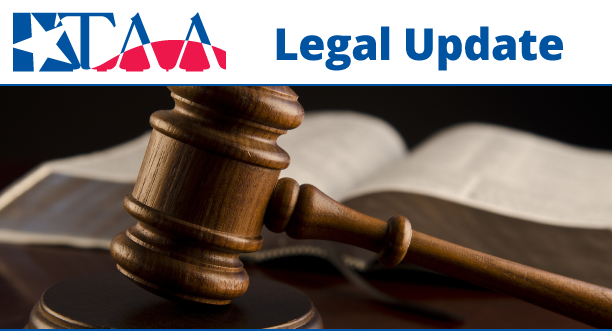 The Texas Supreme Court will not extend its 34th Emergency Order when it expires on March 31. Emergency Order 34 included pleading requirements in eviction petitions regarding certain COVID-19 disclosures. These included the applicability of the CARES Act to the property and a statement regarding whether the defendant had provided the landlord a CDC declaration, as well as other requirements governing the hearing.
The federal CDC Eviction Moratorium does remain in effect until June 30, 2021.
Following the expiration of the Texas Supreme Court's 34th Order, the only continuing Supreme Court Orders are those relating to participation in the state's eviction diversion program and permitting courts to modify or suspend deadlines and procedures through June 1 to avoid exposing their court, staff, parties and the public to COVID-19.
Given the Texas Supreme Court's decision to let its 34th Emergency Order expire, justice courts and other courts should no longer require property owners to include additional pleading requirements in eviction petitions. There are no more extra pleading requirements or state mandates relating to the CDC Order or the CARES Act.
Updated forms
TAA has updated its sample Eviction Petition and Contest of Defendant's Declaration Under the CDC Order. These will be available soon on the TAA website and REDBOOK Online and included with an upcoming update for TAA Click & Lease users.
Legal brief on CARES Act
TAA believes the 30-day notice to vacate requirement under the CARES Act ended last year. TAA is aware that some tenant advocacy groups argue that the CARES Act requirement is still in place. In response to this legal argument, TAA has prepared this brief expressing the association's legal interpretation of the applicable provisions. While our opinion is not binding upon courts, we hope it may serve as a persuasive counter-argument to those asserting the continuation of the 30-day notice to vacate provision of the CARES Act.