Back to Events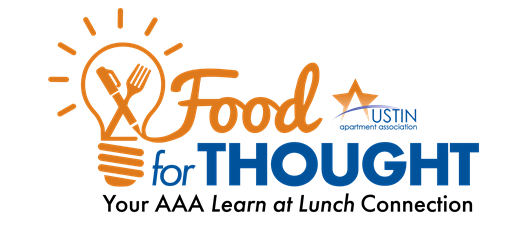 Food for Thought: Property Maintenance
Discuss tools that can be used to minimize the stress & cost of unit turns
Wednesday, June 22, 2022
Event Details
Presented by: Michael Staples, GetDone 
In this Food for Thought session, you will learn about:
- Conducting unit turns (make readies) is an essential task for all Property Managers and typically consist of conducting make ready punches, painting, cleaning, carpet cleaning and sometimes resurfacing and/or other jobs.
- High quality, fast, turns can increase revenue to properties by showcasing to potential tenants the value they are paying into, hence validating a higher rent amount and minimizing vacancy loss; while slow, low quality, turns decreases rental revenue and can be very costly from a labor and monetary perspective.
- Unfortunately, unit turns can be a hassle: managing multiple vendors and/or internal maintenance staff, managing multiple invoices, coordinating schedules, and ensuring the quality is always top notch, are difficult tasks.
- GetDone is an Austin-based company that simplifies unit turns and minimizes the hassle to Property Managers and Maintenance Managers by offering one point-of-contact, one invoice, incredibly high quality, exceptional communication, and a 4-day guaranteed standard turn.
- GetDone is already being used by dozens of properties across Austin metro and trusted by some of the biggest Multifamily Property Management firms, like Greystar, Lincoln, MAA, UDR and others to manage their unit turns.
Attendees will earn 1 Continuing Education Credit (CEC).
Lunch will be provided.
COURSE GOOD FOR EDUCATION TRACK


For More Information:
Tatiana Marchizano
Director of Education
Austin Apartment Association
(512)323-0990