2021 Property of the Year Winners
Each year the Austin Apartment Association recognizes outstanding individuals and properties who achieved excellence and are leaders in their field. 
Amber Award
Any affordable Housing Property. Must have income and rent restrictions on greater than 50% of the total number of units.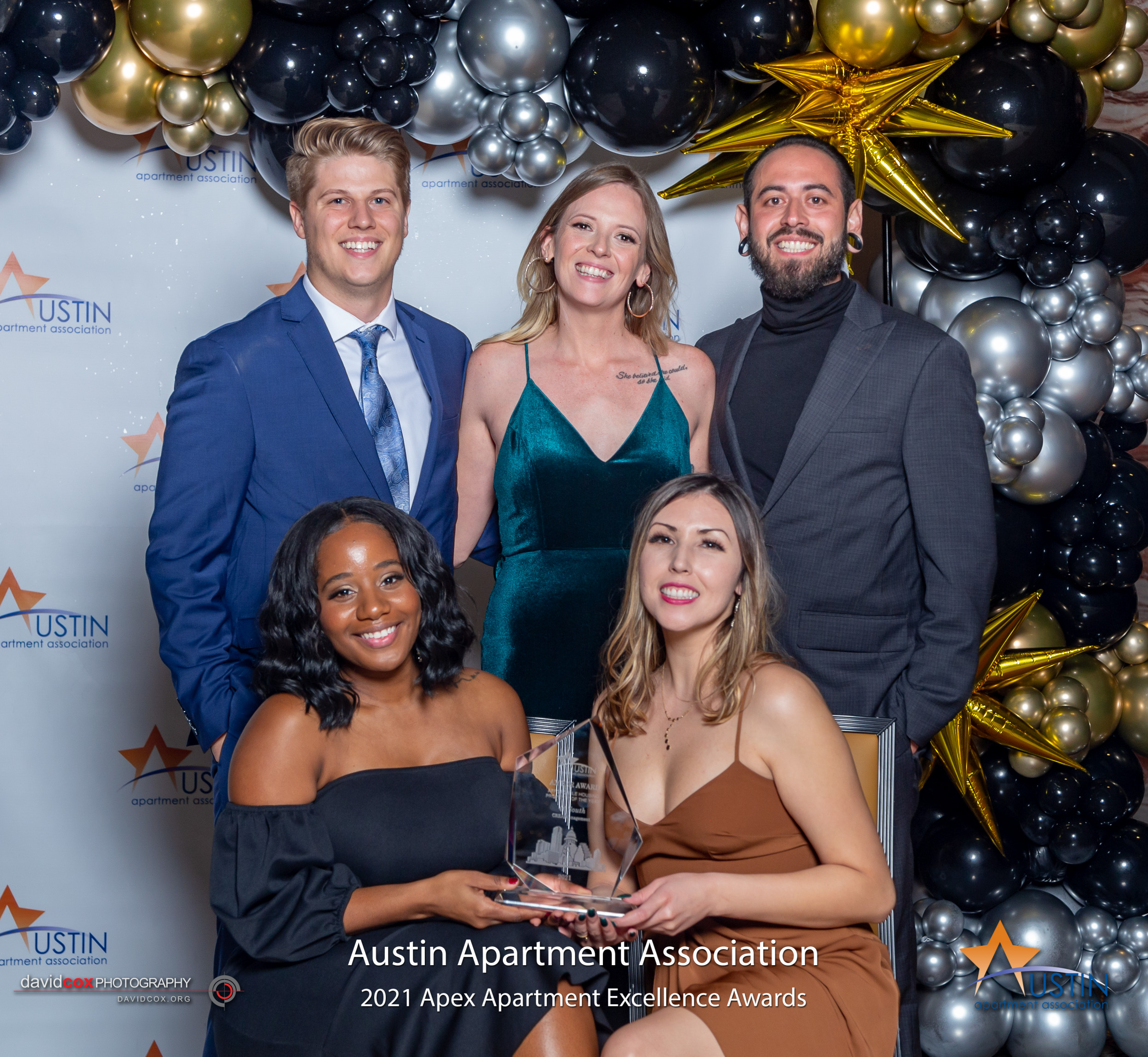 44 South, Crea Management
South invites you to indulge, with an alluring array of amenities amplifying daily life and make home worth celebrating. Your apartment has been given special treatment, featuring chic design touches and in-home conveniences that streamline chore day so you can get out and enjoy everything Austin, has to offer.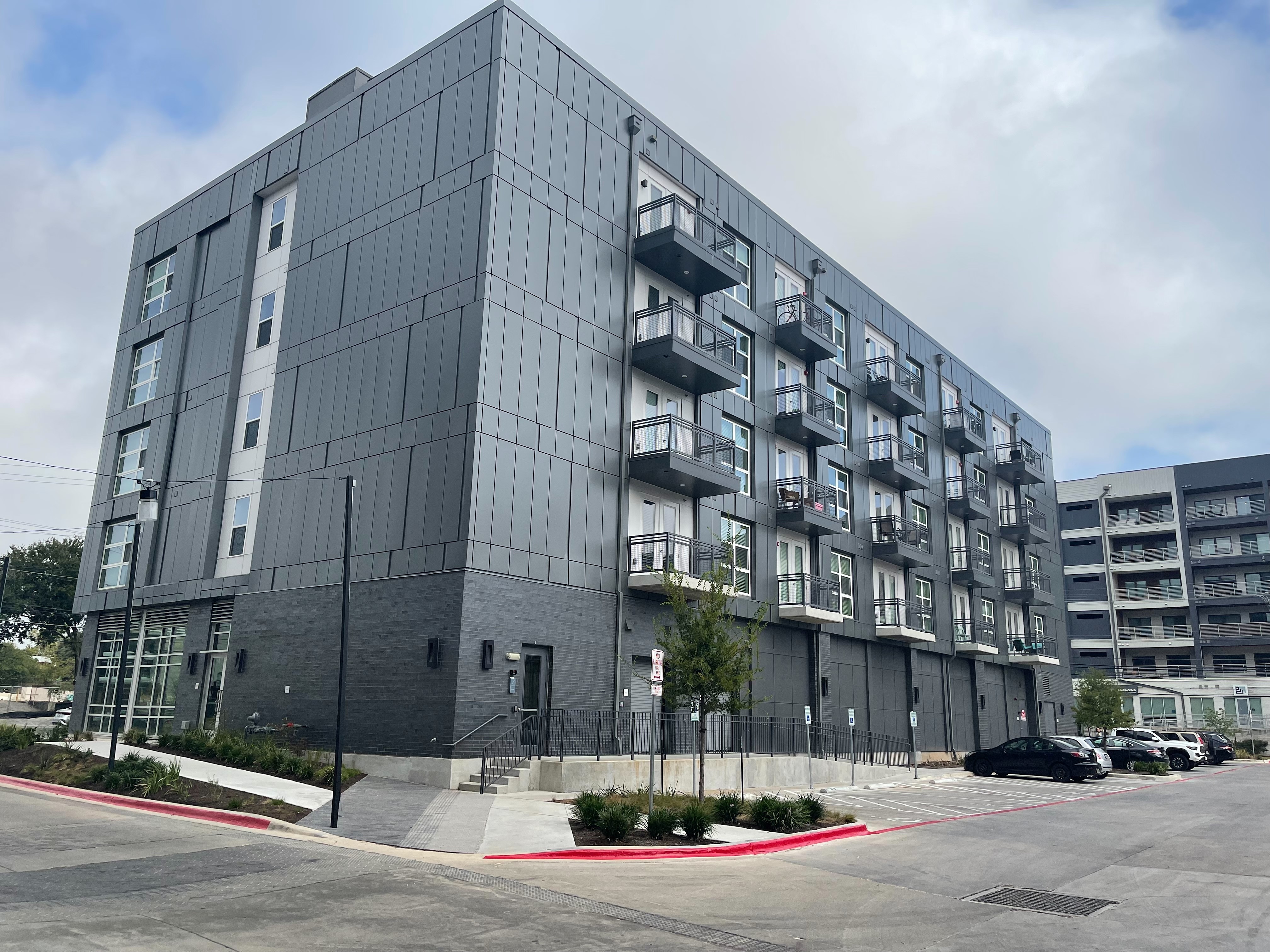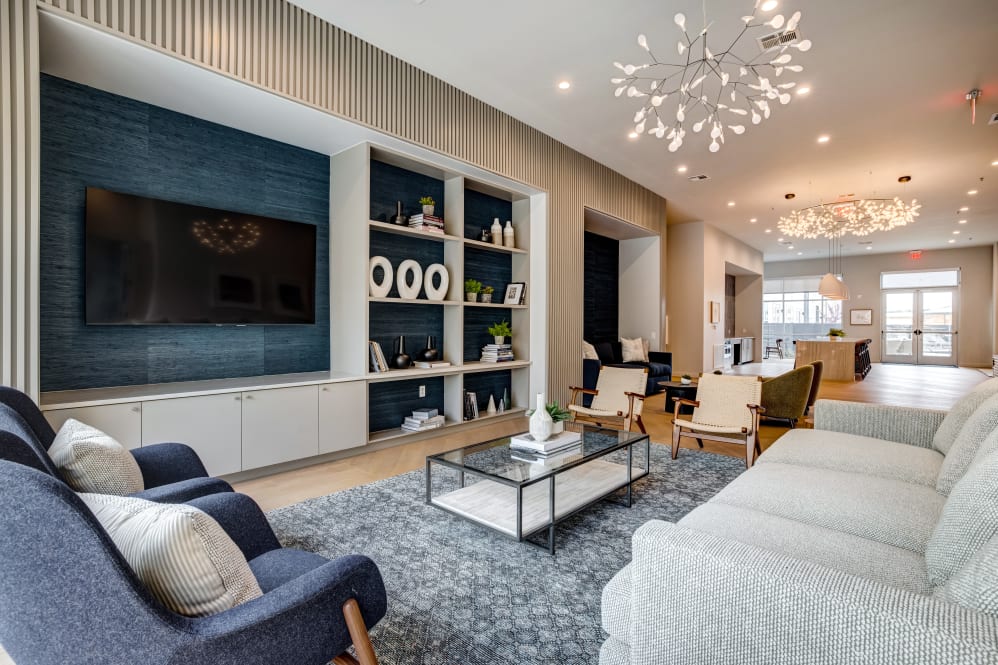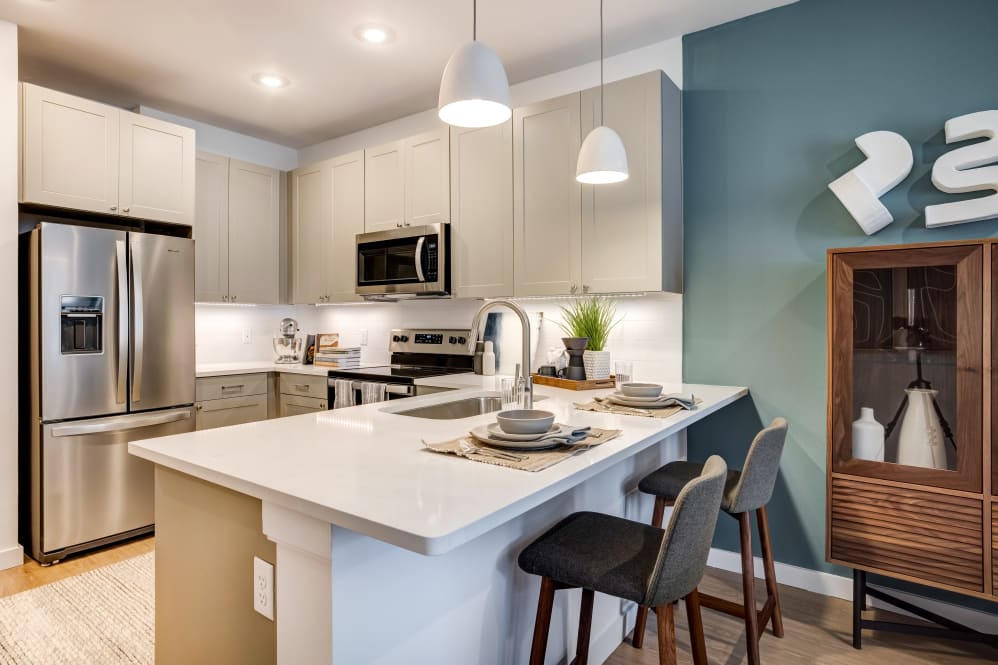 ---
Amethyst Award
More than 50% of the units are student-occupied.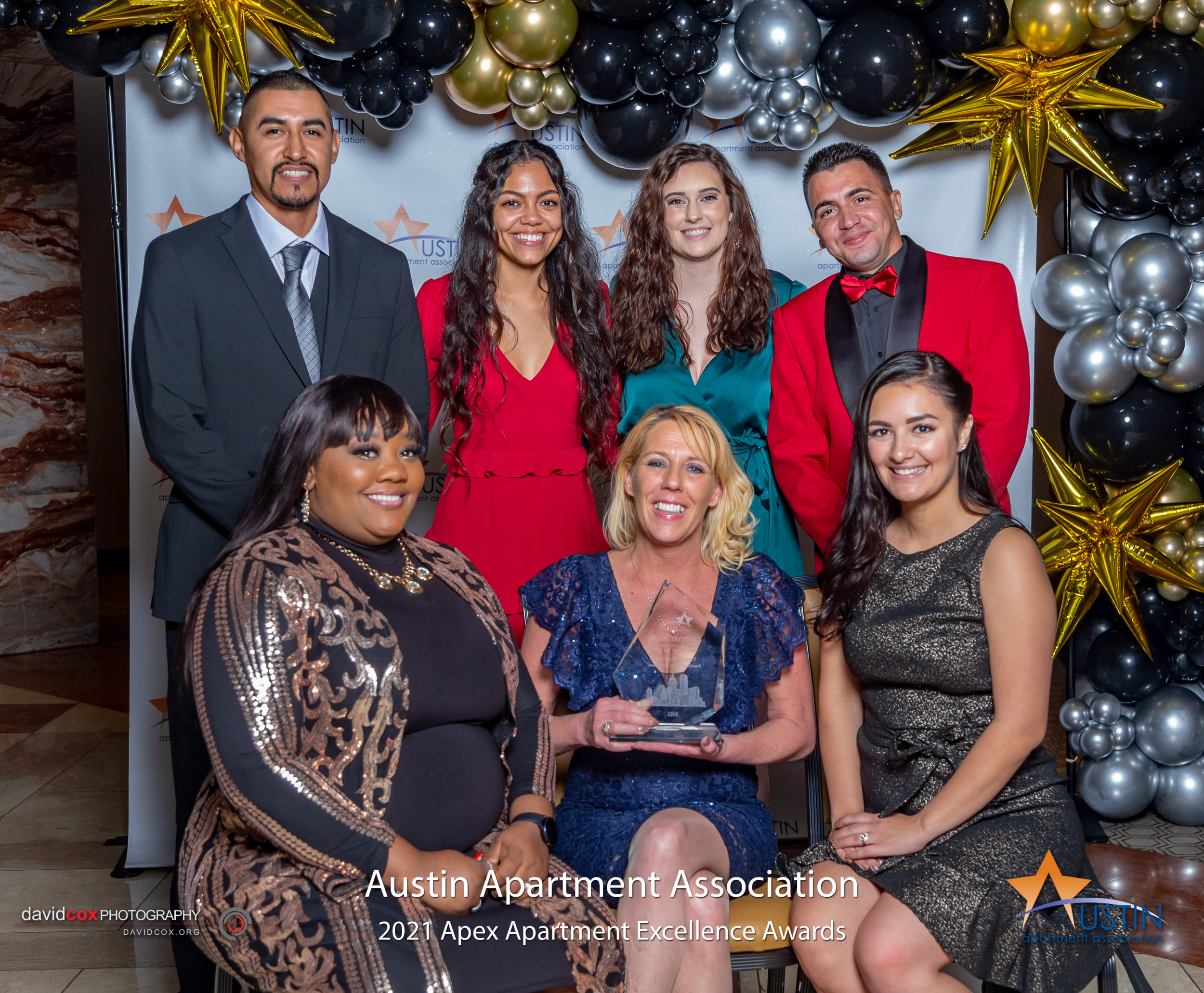 Vibe on Riverside, Presidium Property Management
Just like our name suggests, our property emits a vibe like no other. From our staff to our residents, you'll always be greeted with a friendly smile and warm welcome. Our team is dedicated to our residents because we know they are what makes our property great. Owned and managed by Presidium Group, Vibe on Riverside is the perfect example of new Austin living, with the old Austin charm. Stop by and see why our residents love calling our property home!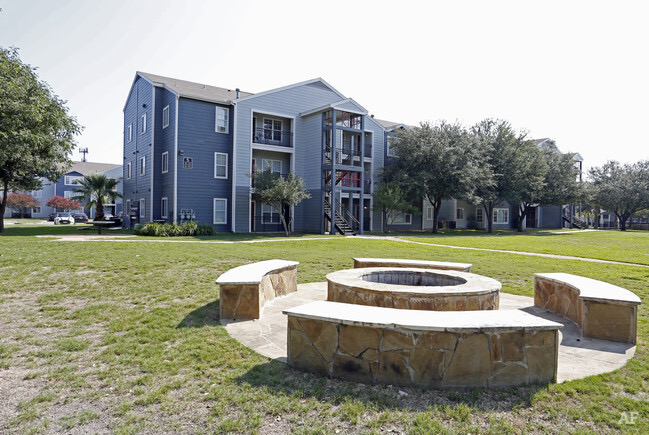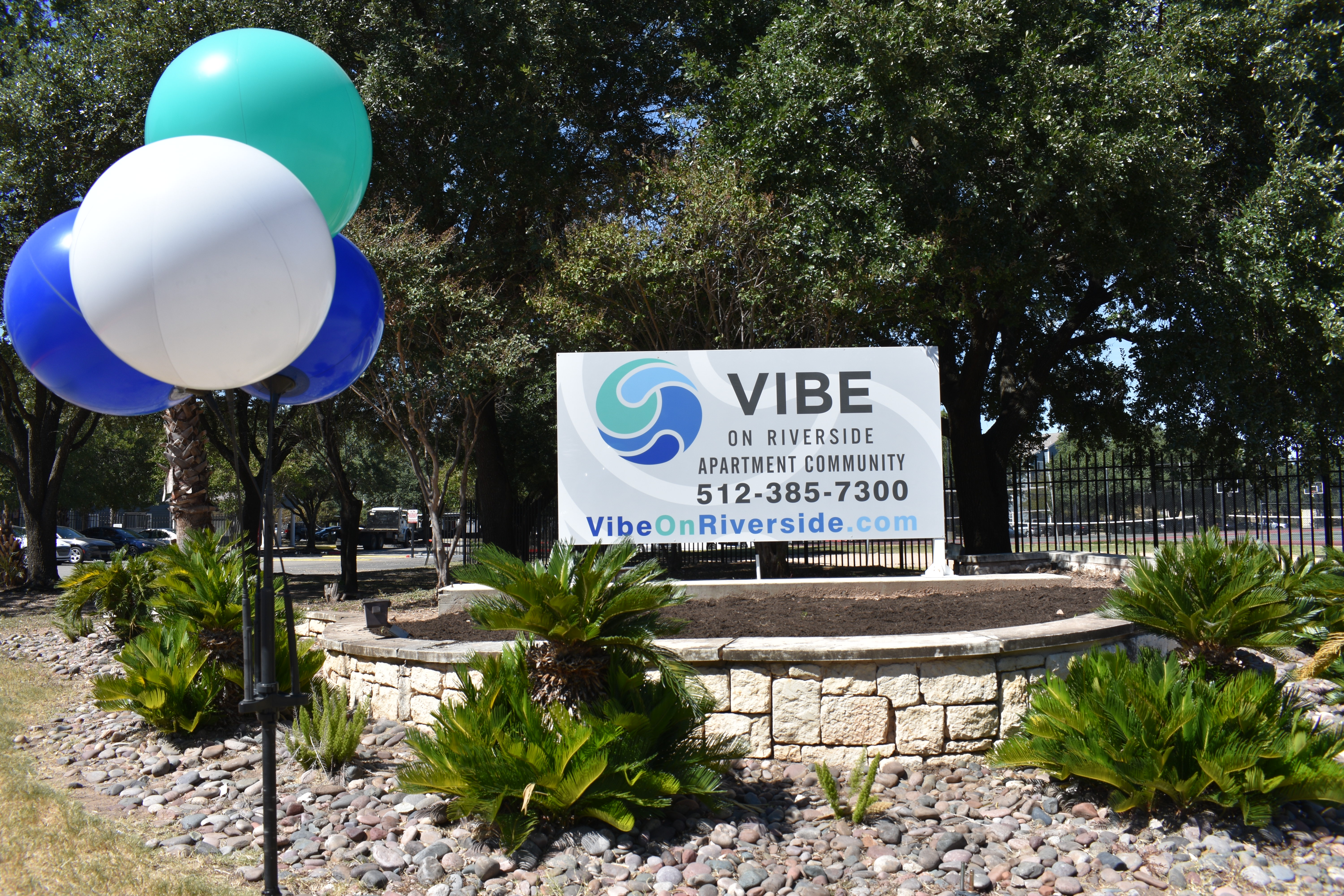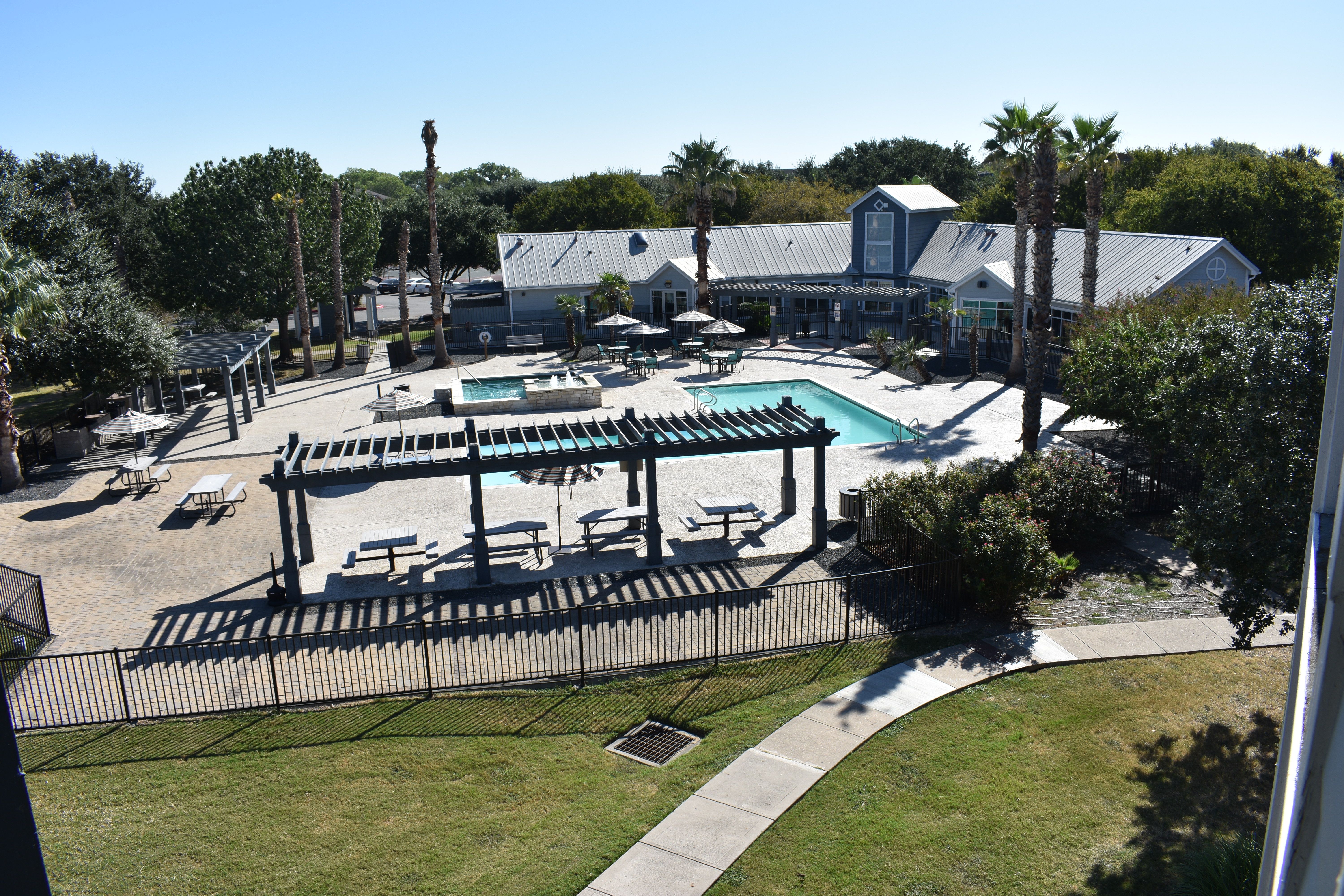 ---
CARE Award
Creating an Amazing Resident Experience
The CARE Award recognizes a community that excelled at keeping their residents satisfied and engaged during 2021.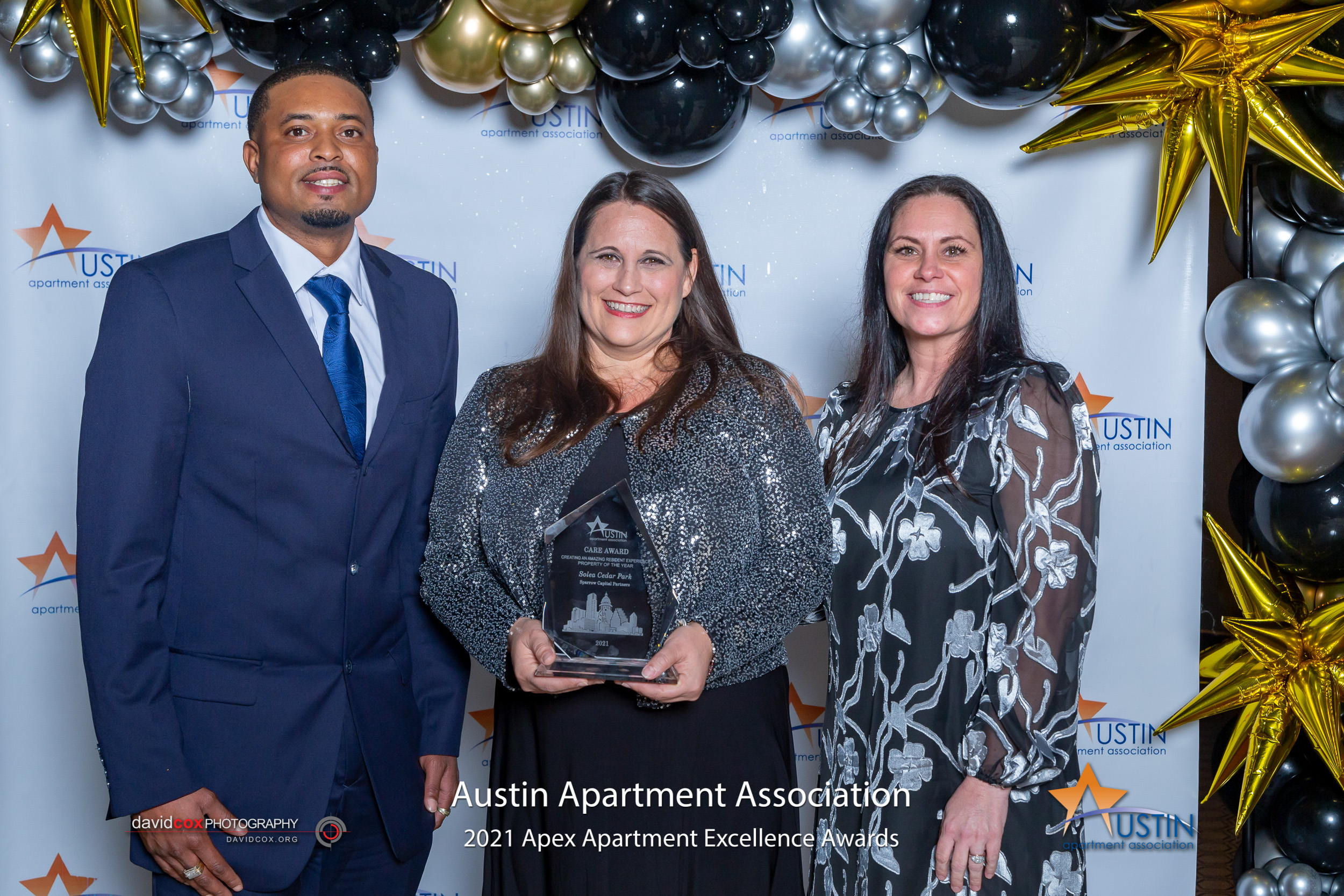 Solea Cedar Park, Sparrow Living
Sparrow Partners recognize that their residents are what make Solea home, so they offer engaging events that foster community and fellowship – and not in a small way. In 2021, there were over 65 events for residents. Their Clubhouse was built such that the office and staff are available and accessible. The winter storm freeze damages really threw them for a curve ball, they found ways to navigate around that. Not to mention, most of the events they conducted had to be executed outside due to the Community's clubhouse being damaged – but they endured! They are looking forward to 2022 and to celebrating at their New Year's Party!
---
Crystal Award
Any property that has 10+ residential floors, has interior corridors, elevators, and a parking garage.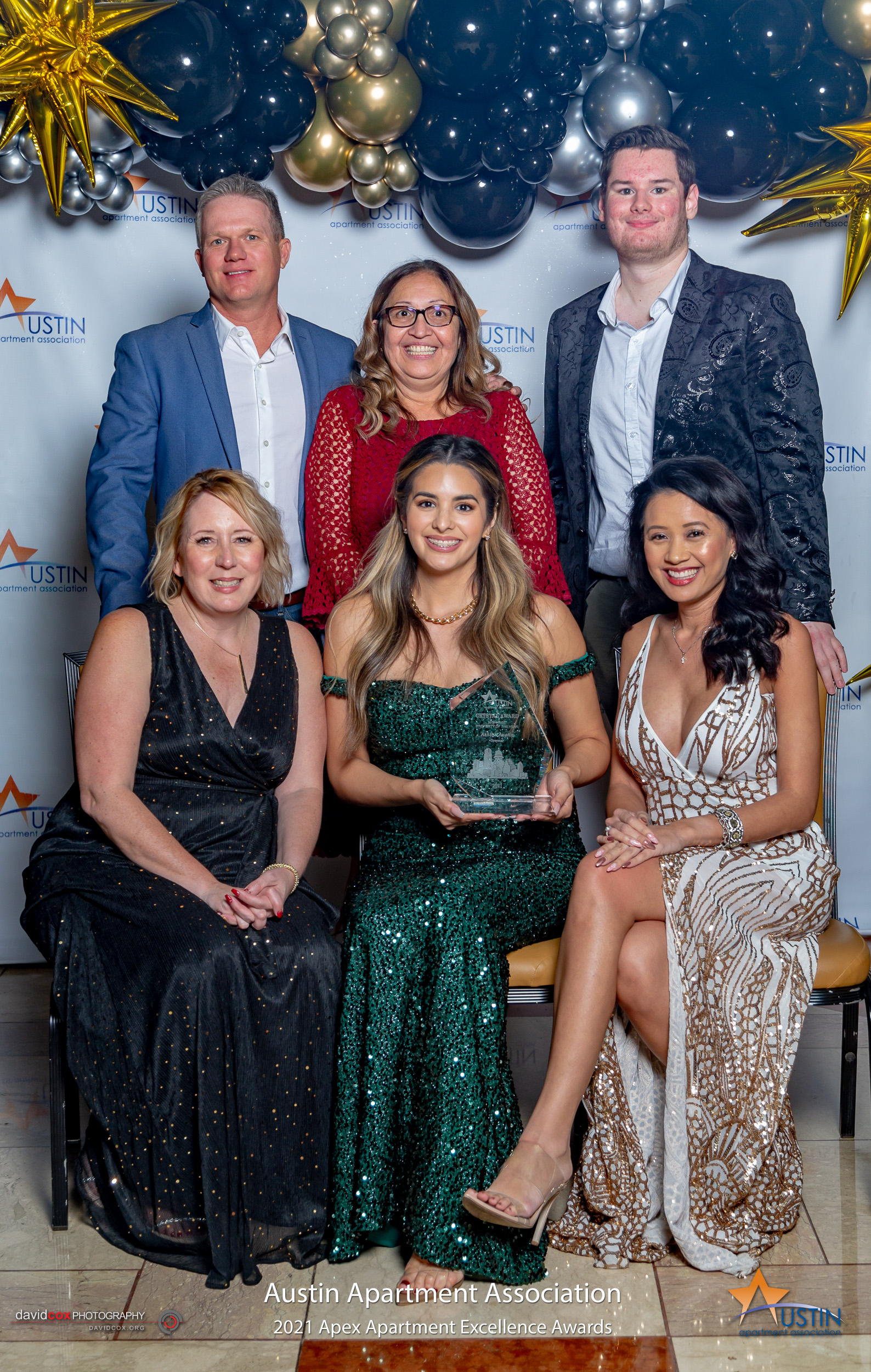 Ashton Austin, Greystar
Sophisticated apartments and an upgraded lifestyle await you at Ashton Austin, a premier luxury highrise community in the heart of downtown Austin. This community excels above the competition with expansive floor plans and floor-to-ceiling windows with beautiful views of the Austin skyline and Lady Bird Lake.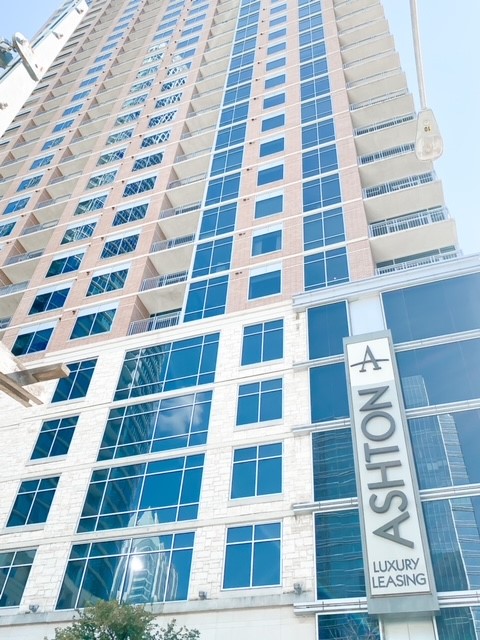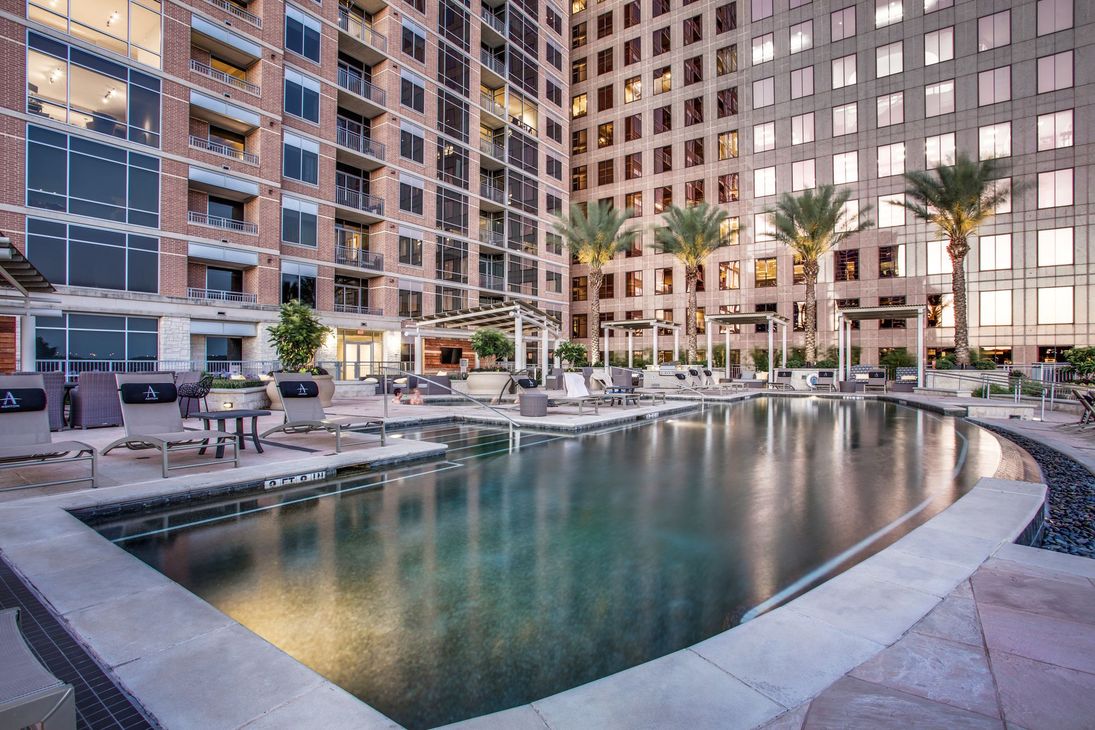 ---
Diamond Award (50 - 299 units)
Any property built between 2000 and 2009 with 50 - 299 units.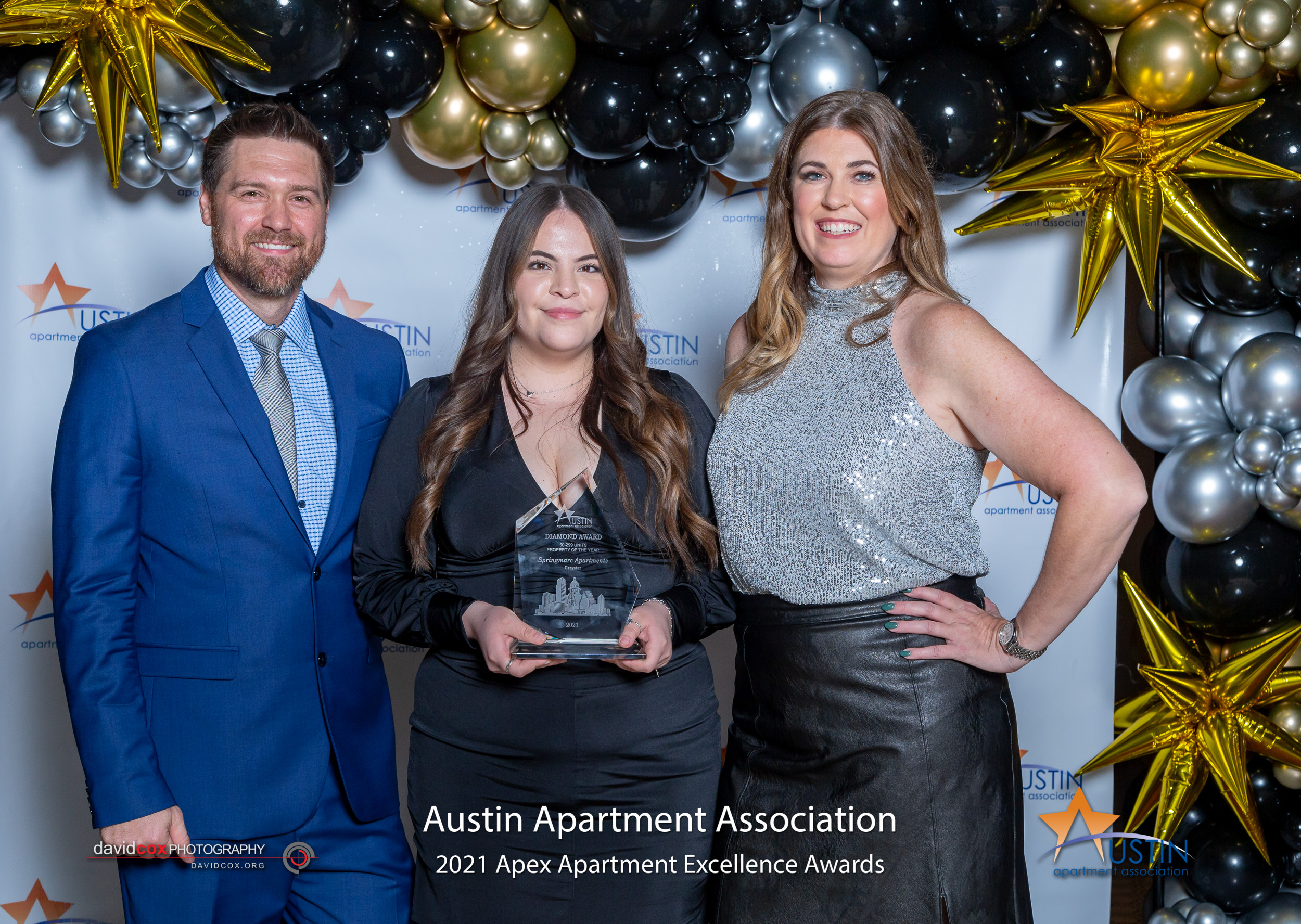 Springmarc Apartments, Greystar
Your destination for stylish living. A modern community offering a combination of pet-friendly, sophisticated living and home-style comfort geared to an active lifestyle. All of the spacious apartment homes feature an open, airy design and lots of quality features and finishes. Tucked away in the quiet town of San Marcos and less than an hour from downtown Austin.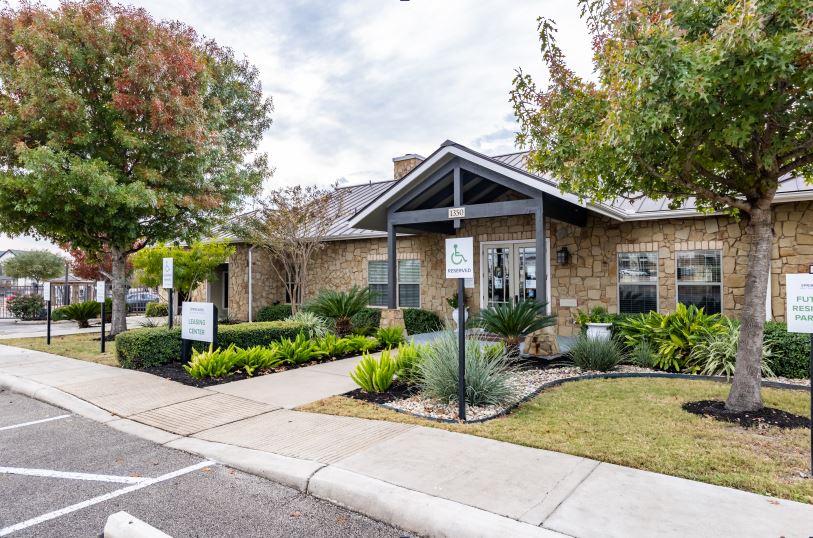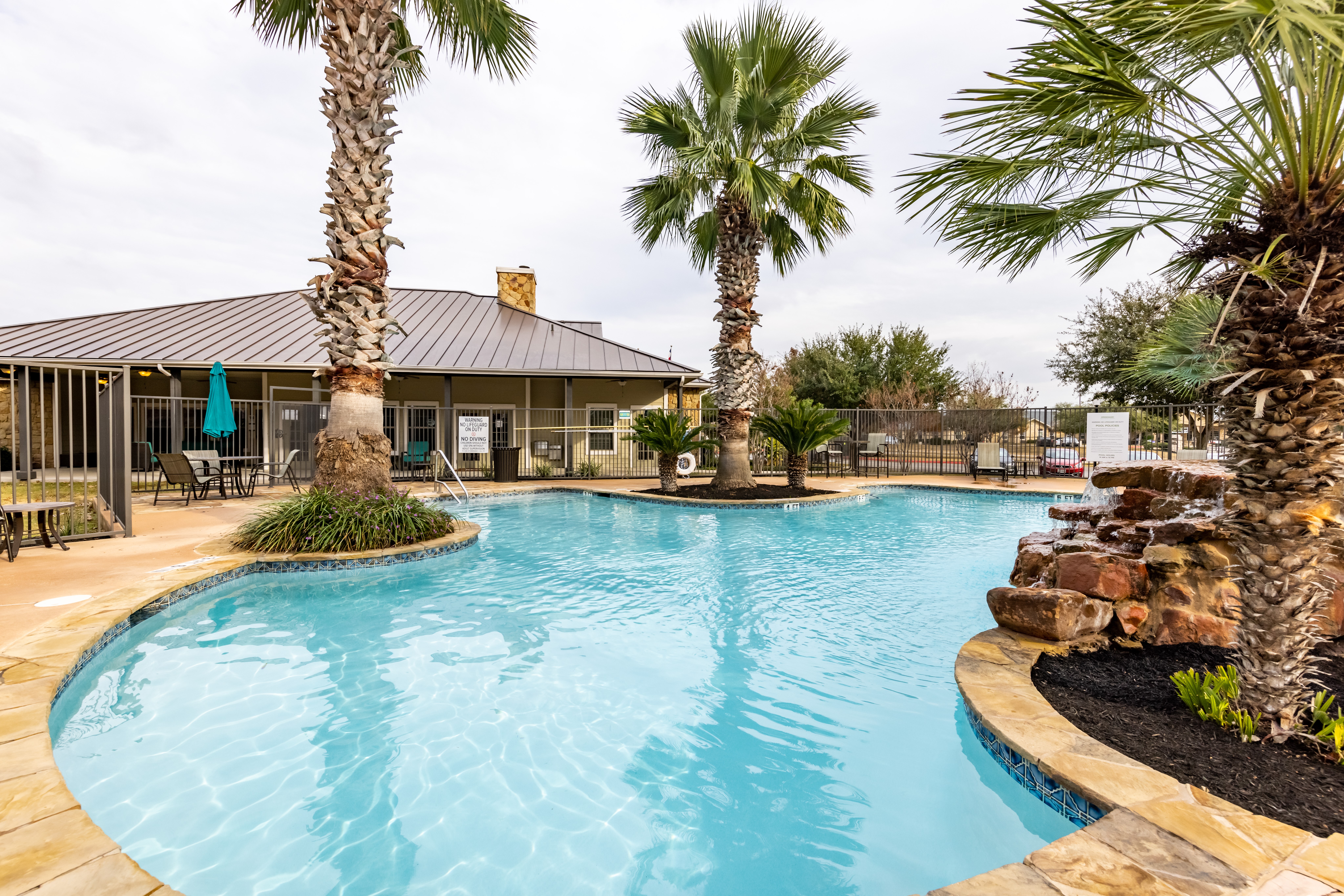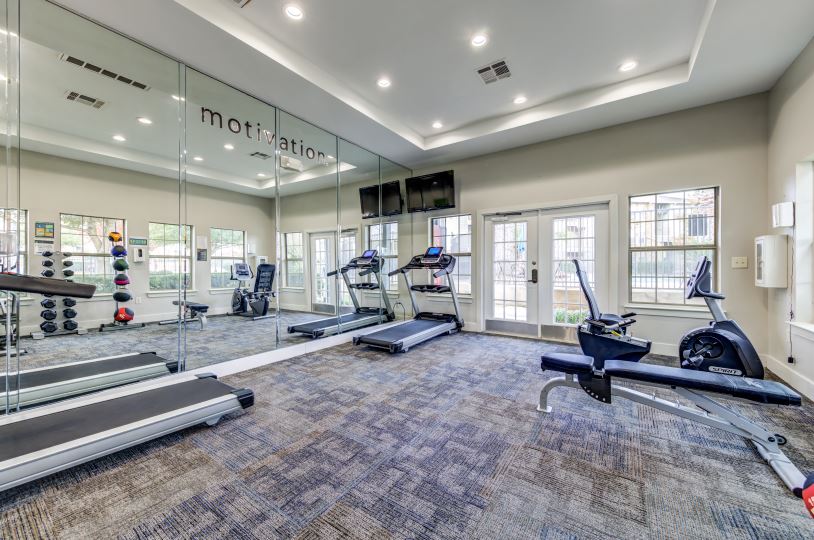 ---
Diamond Award (300+ units)
Any property built between 2000 and 2009 with 300+ units.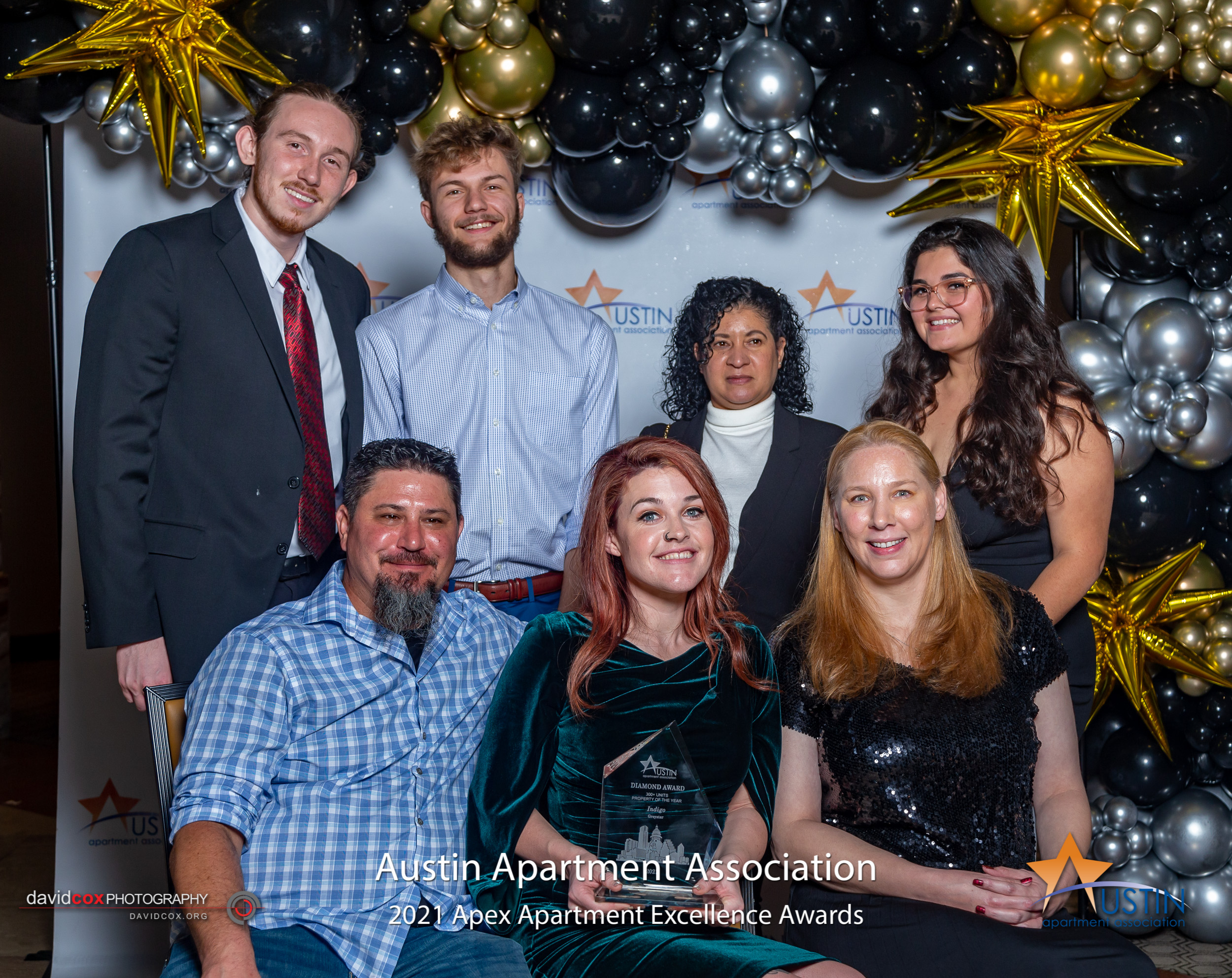 Indigo,
Greystar
Indigo possesses modern style and breathtaking views, where you will find natural Texas heritage with a contemporary charm in an unmatched location! Our luxurious community boasts amenities second to none, providing Indigo residents with a unique environment in the Avery Ranch neighborhood. Indigo is perfect for making your way to downtown, whether you're driving or wanting to ditch the car for a day, with capital metro transit less than a mile away. Apartment homes at Indigo have well designed modern spacious floorplans that have something for everyone including granite countertops, stainless appliances, custom cabinetry, 9-inchdeep kitchen sinks, double bath vanities, garden tubs or walk-in showers, and relaxing patios with private yard options.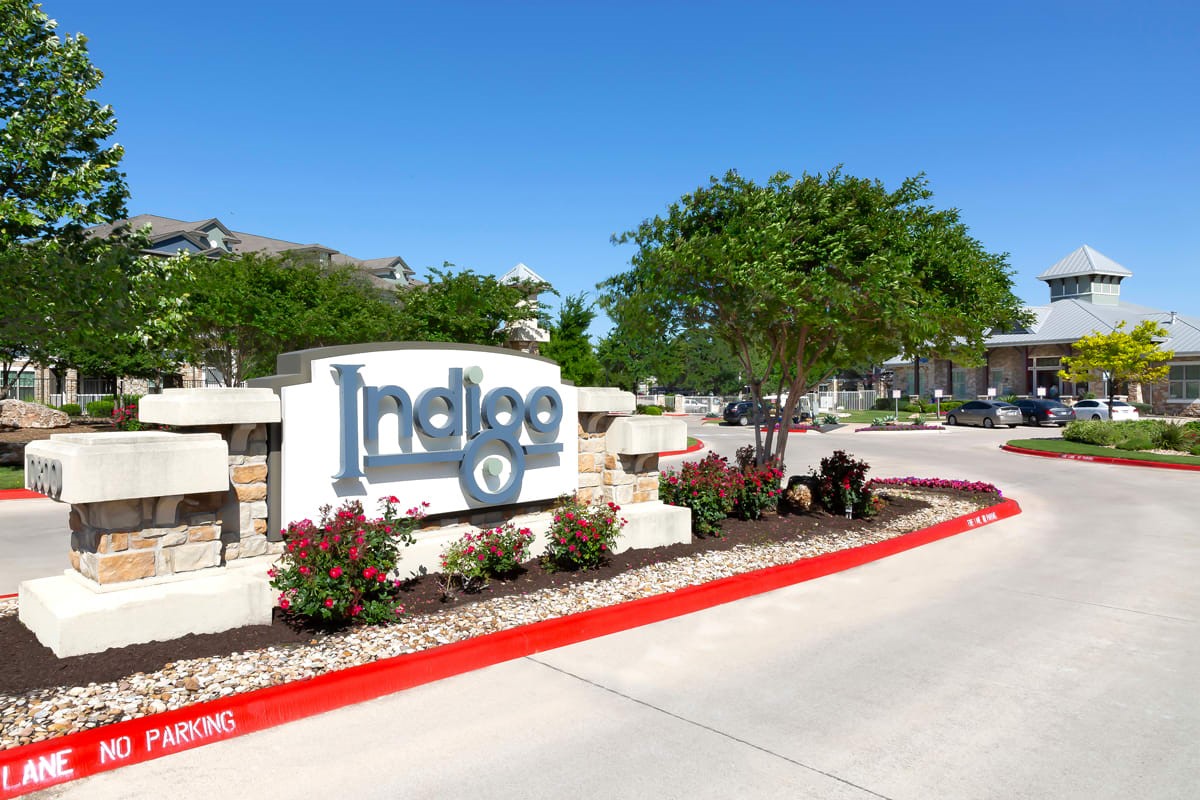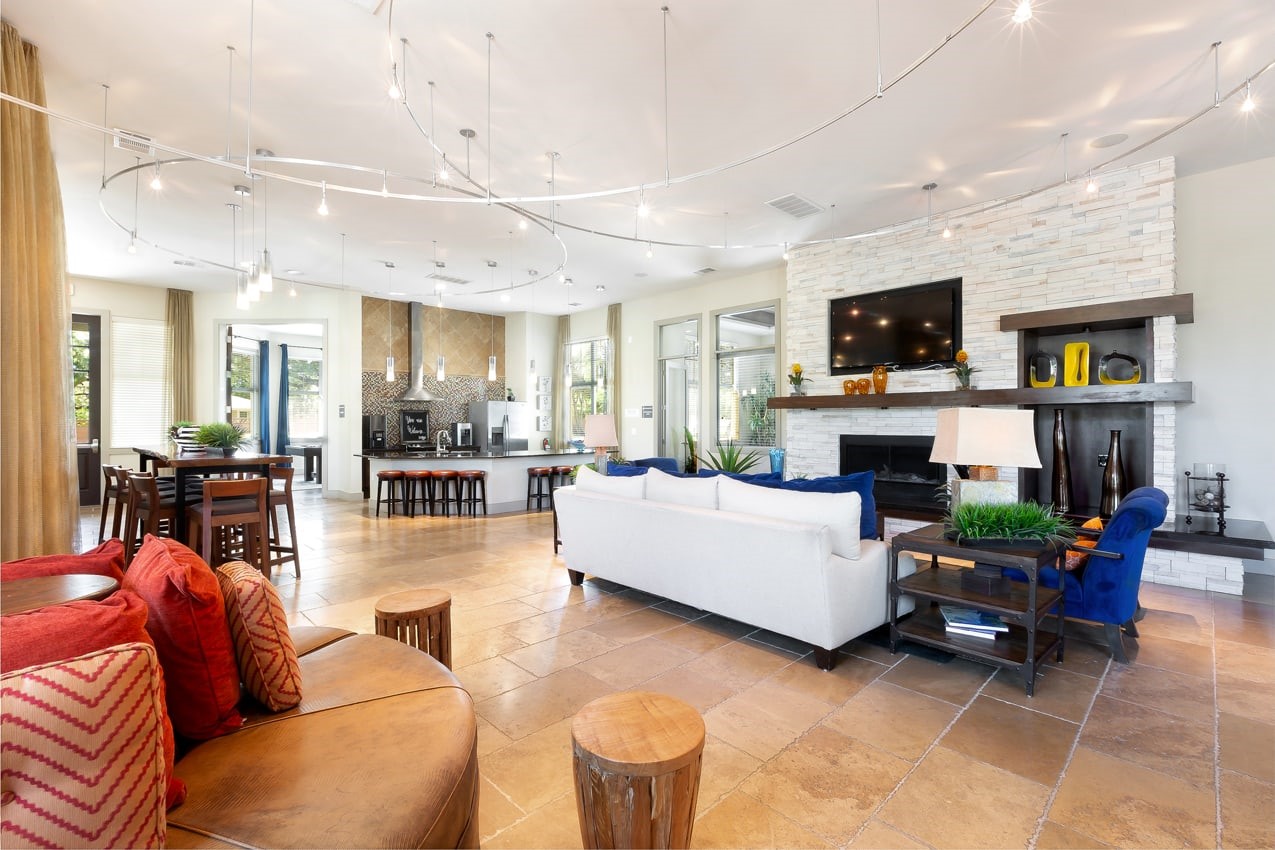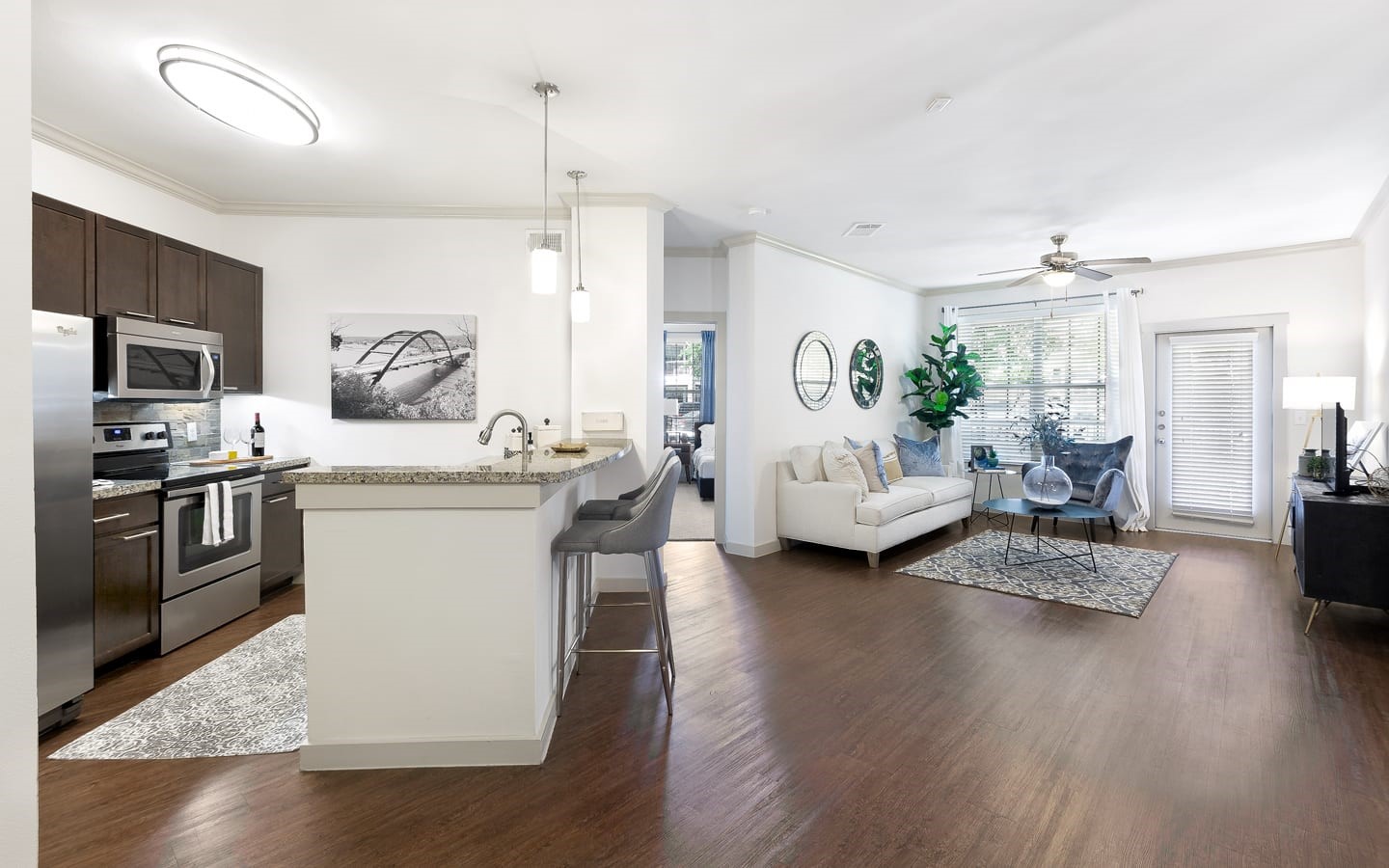 ---
Emerald Award (50 - 299 units)
Any garden-style property with four stories or fewer and surface parking built between 2010 and 2019 with 50 - 299 units.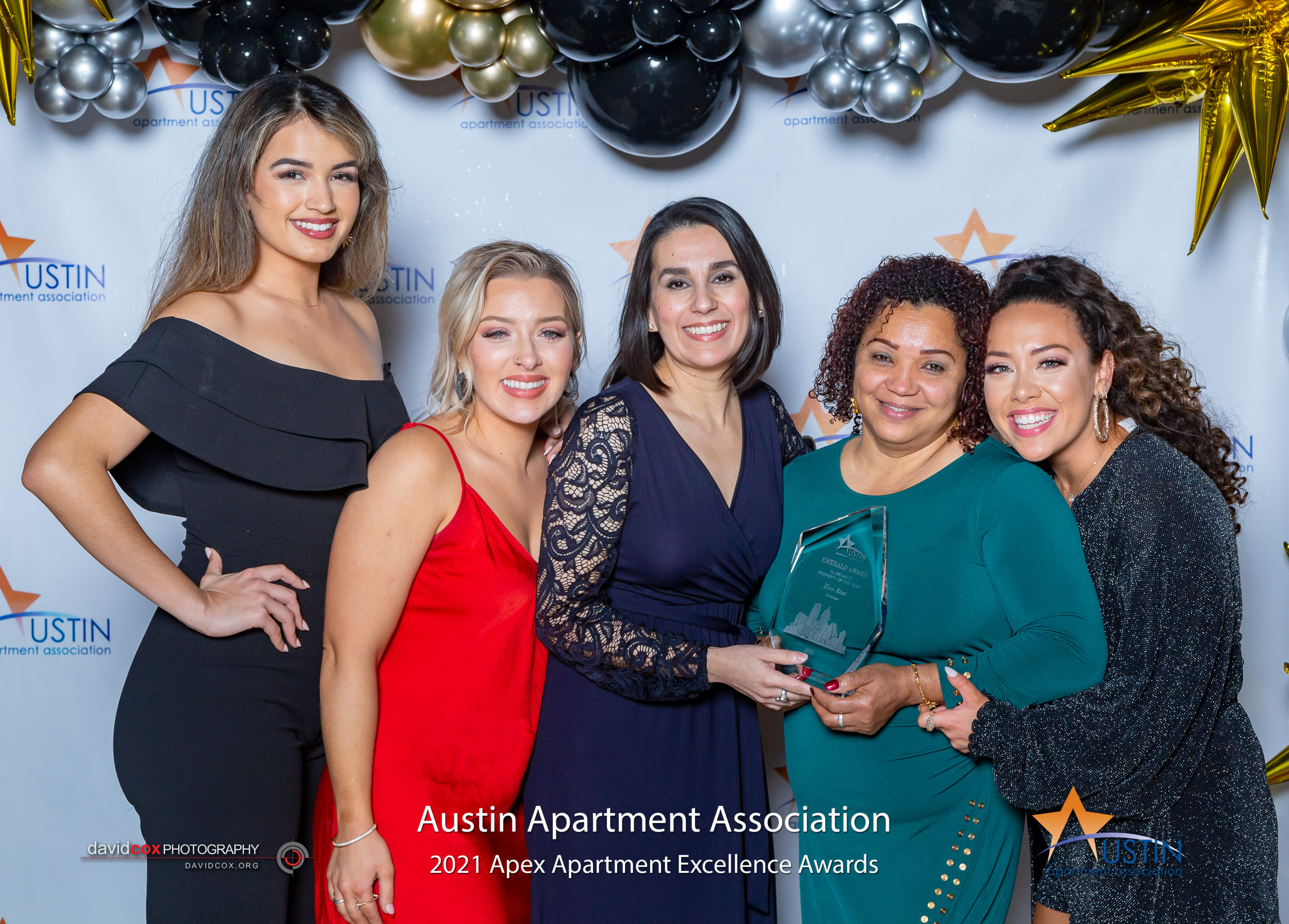 Elan East, Greystar
Experience luxe living with a hint of Austin flair at Elan East. Each apartment home has a spacious layout complemented by gorgeous finishes that will wow your guests and make coming home the best part of your day. The community amenities offer exciting spaces to socialize, relax, and help make your days more convenient. Whether you're looking for a studio, one- or two-bedroom apartment, Elan East has an ideal space waiting for you. Each layout offers a spacious home with distinction, thanks to walkin closets, private patios and balconies and nine- to twelve-foot ceilings.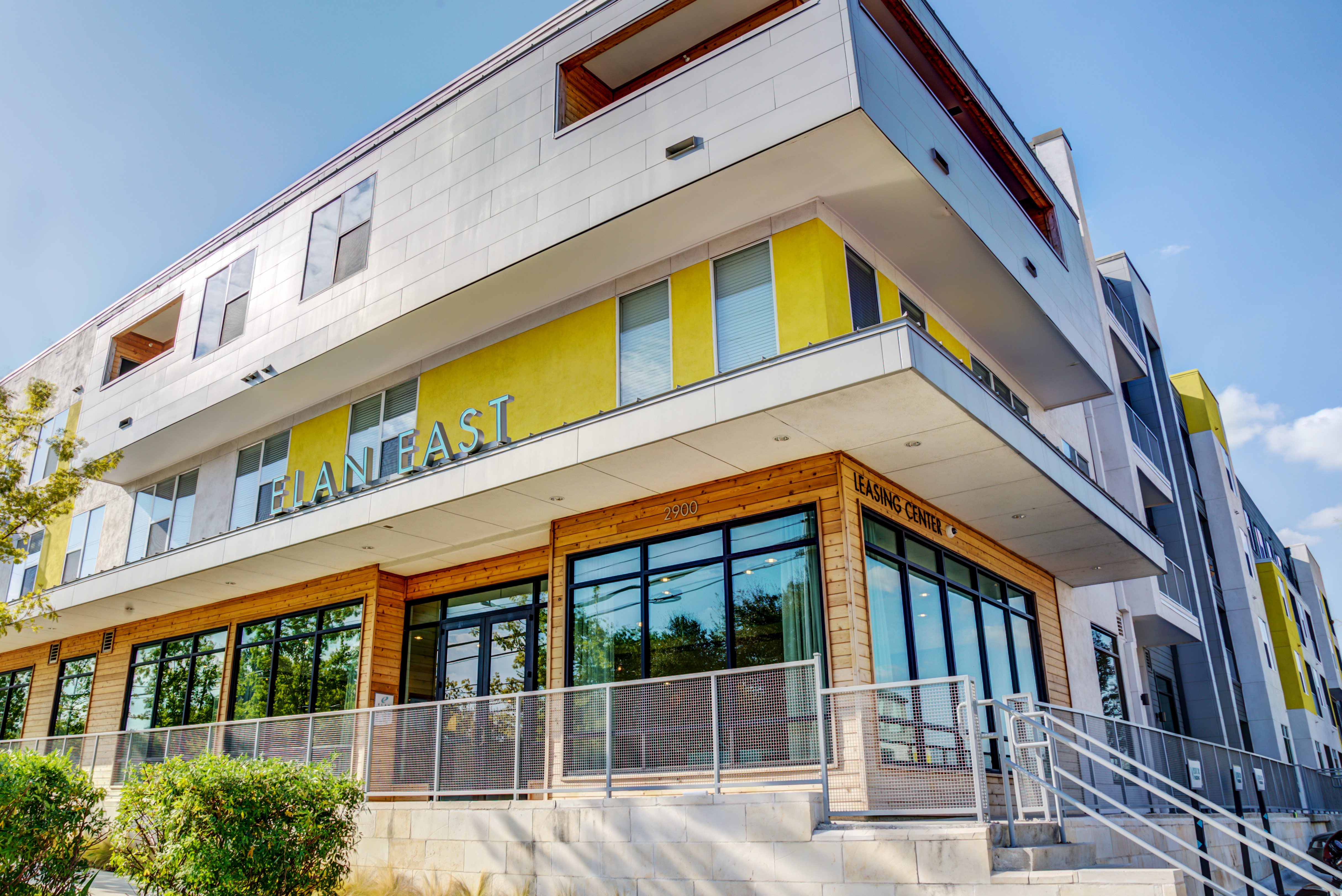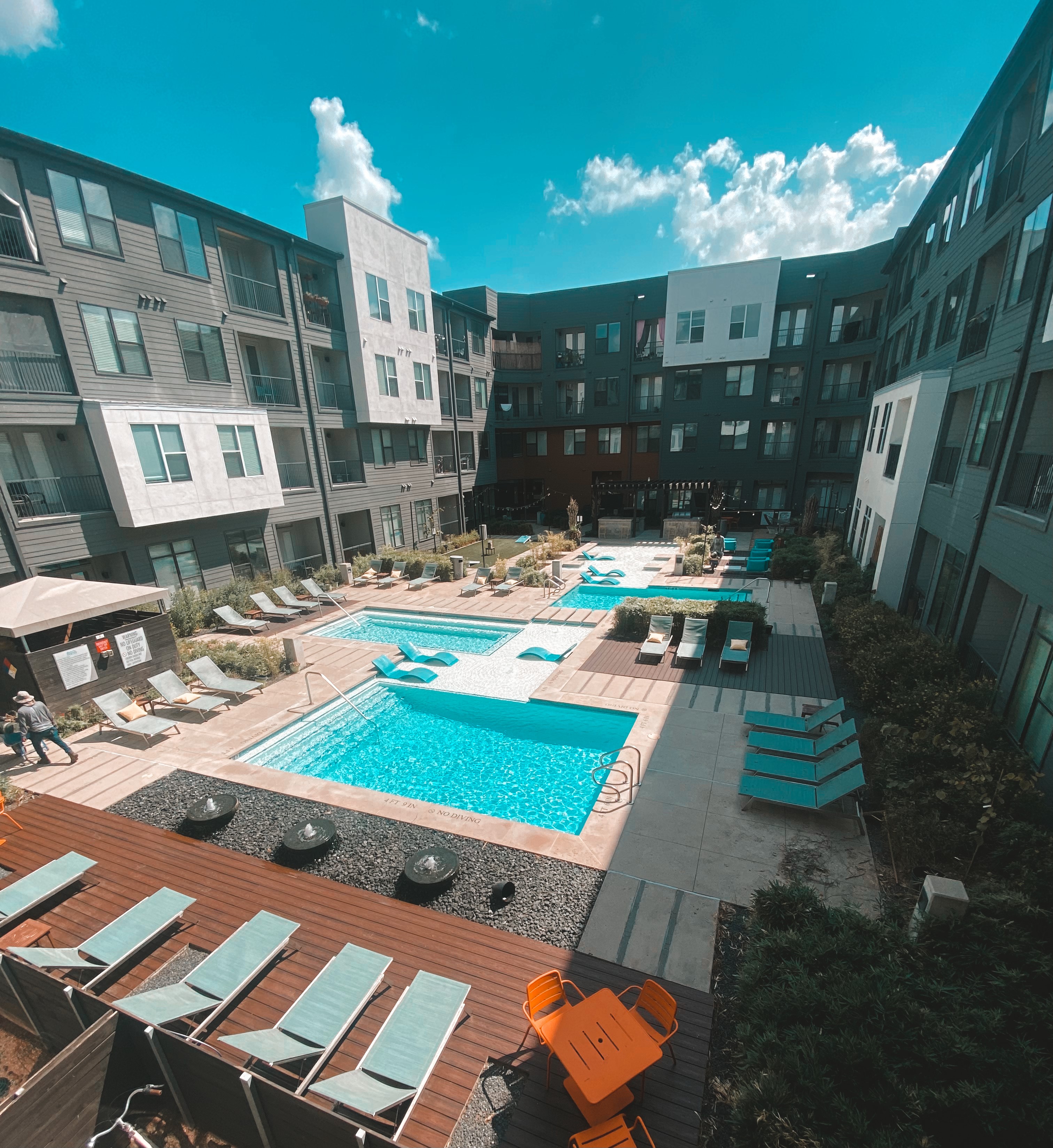 ---
Emerald Award (300+ units)
Any garden-style property with four stories or fewer and surface parking built between 2010 and 2019 with 300+ units.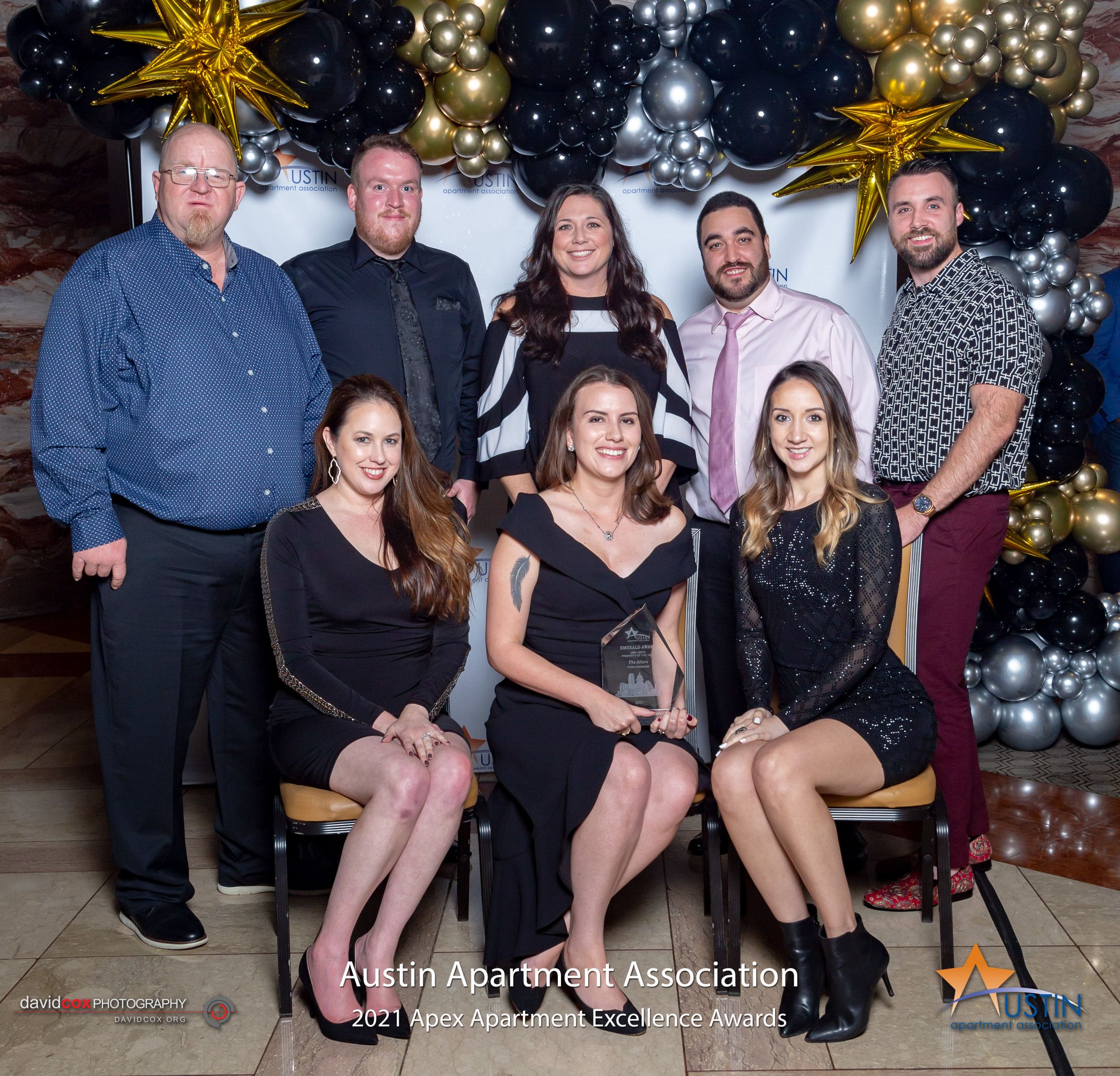 The Allure, Tricon Residential
The Allure is tucked away in a beautiful greenbelt in Cedar Park off 1431. We offer a resort-style, infinity- edge pool, upgraded homes with 9' ceilings, and unique townhomes. The Allure combines luxury with convenience for an exceptional living experience. Our purpose is to imagine a world where housing unlocks life's potential.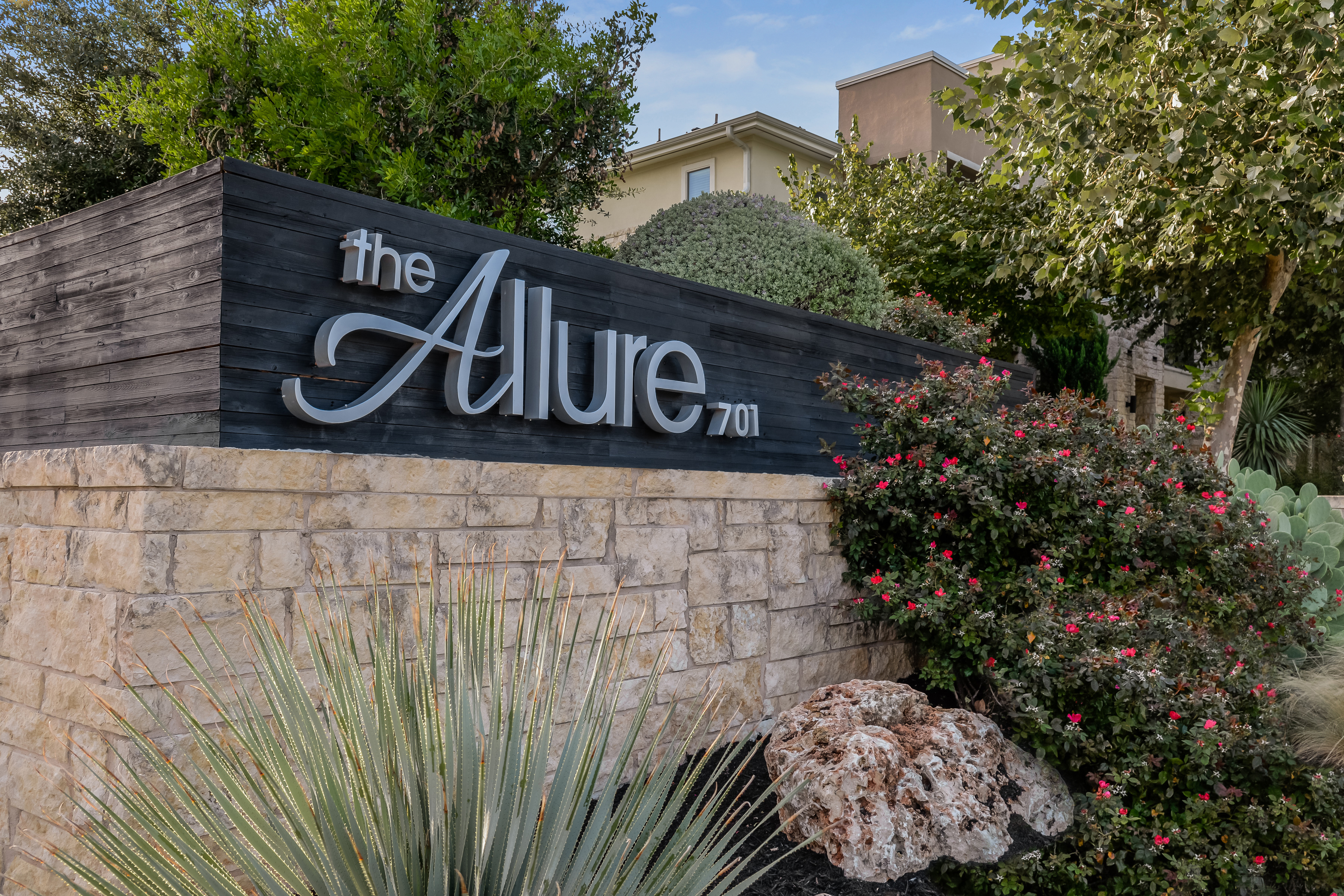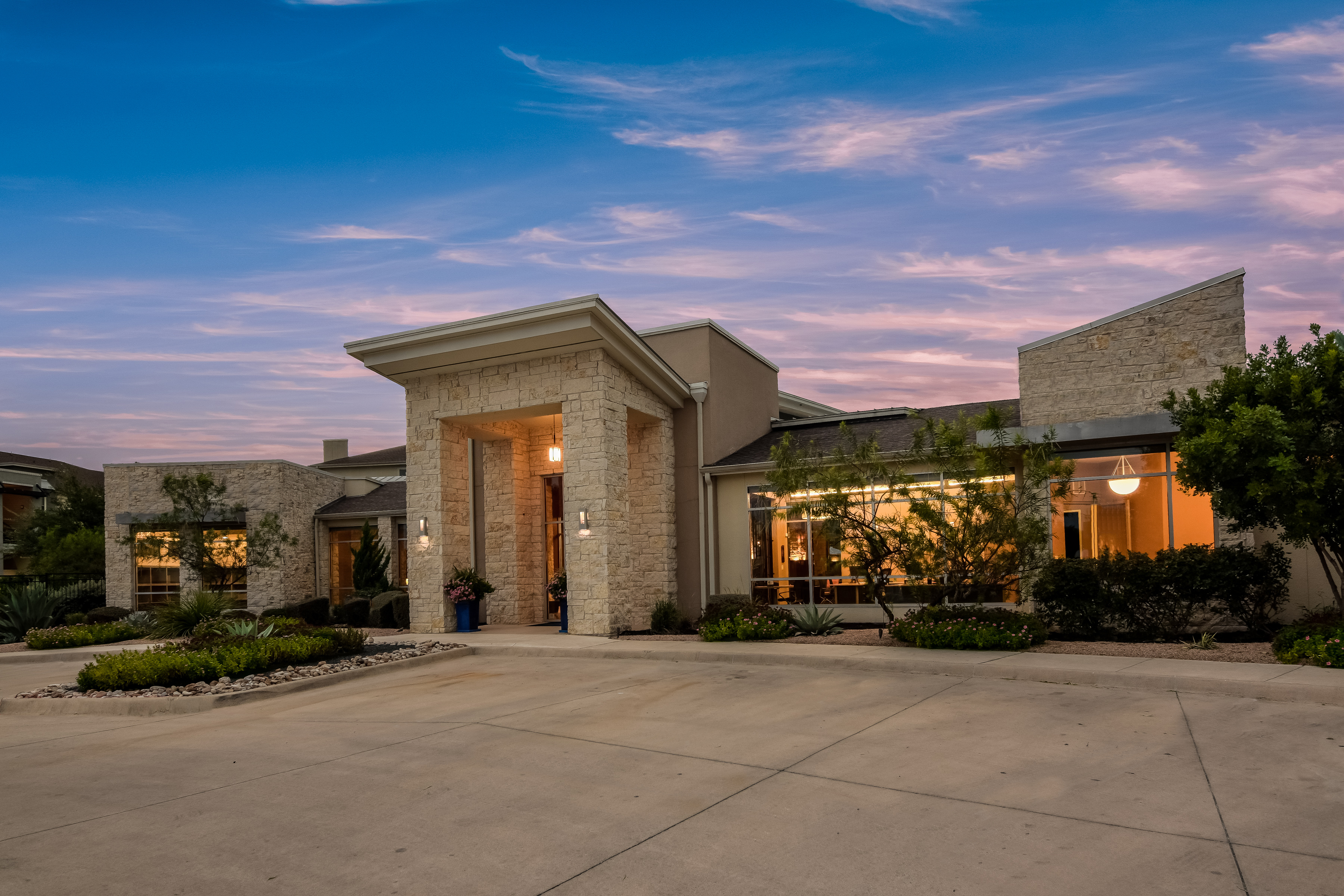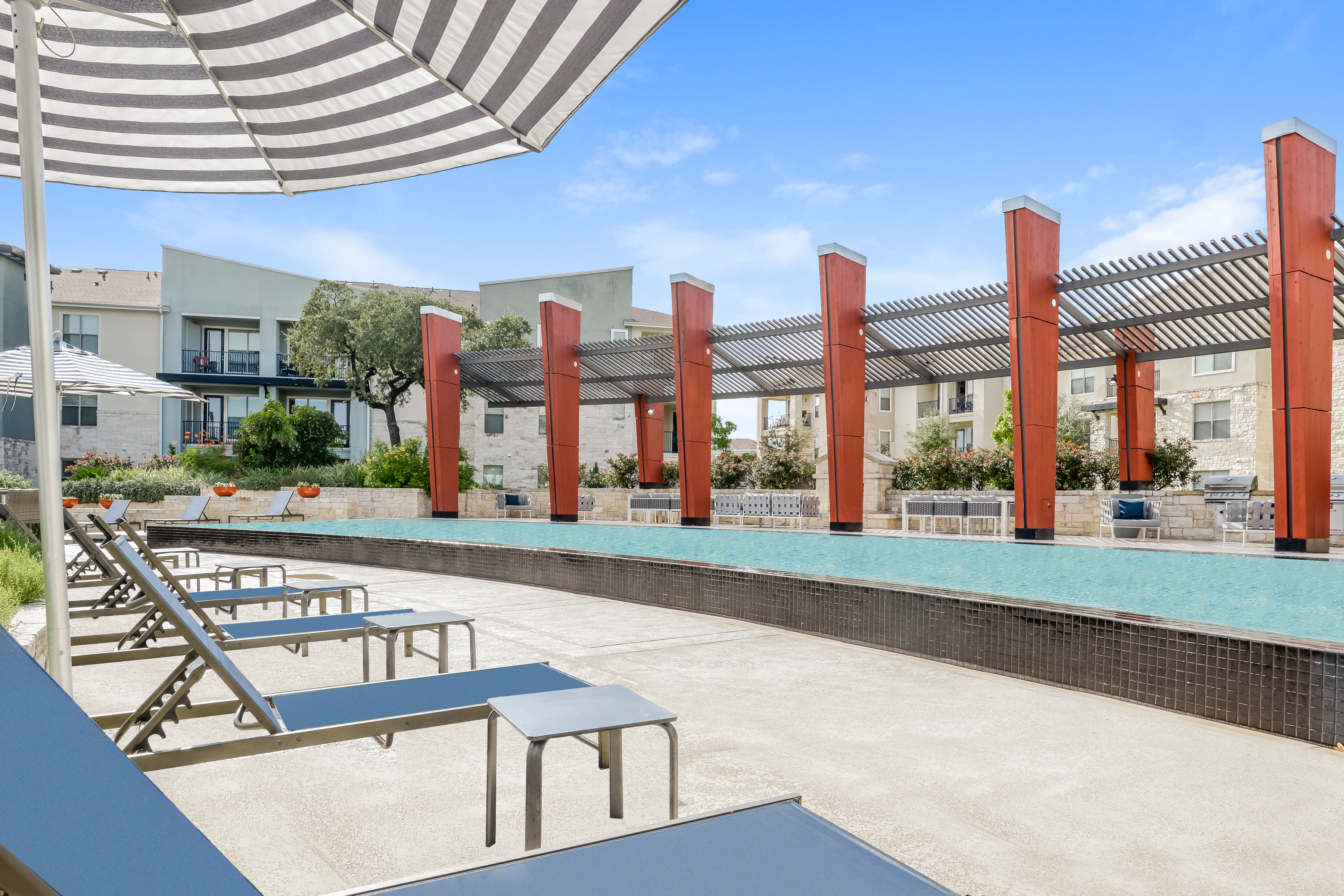 ---
Onyx Award
Any property with renovations having been done within the last three calendar years. The property must meet both interior and amenity renovations as identified.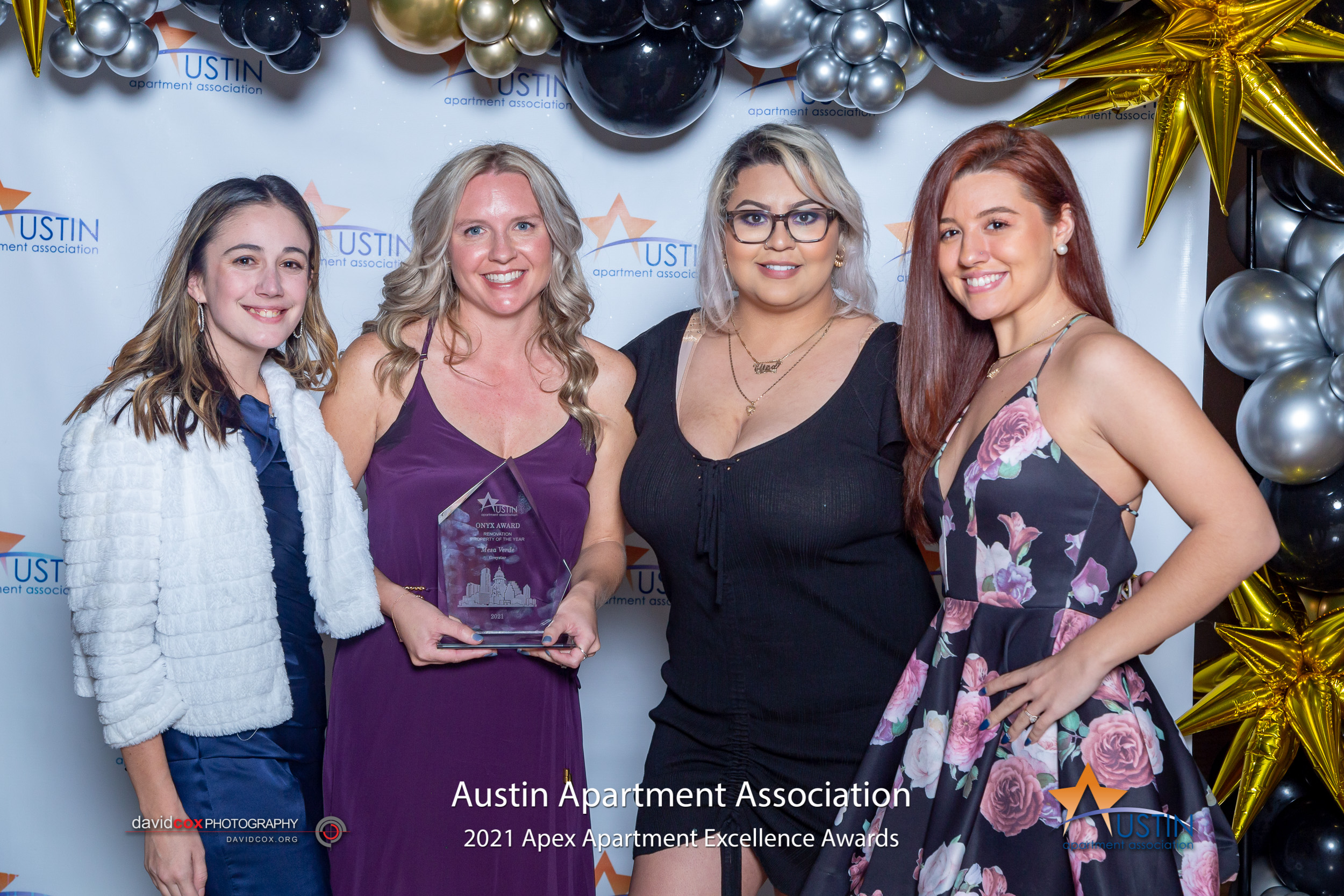 Mesa Verde, Greystar
Mesa Verde boasts a convenience like no other. Discovera Domain address without the stress! Mesa Verde offers you comfort in a prime location with all the shops, restaurants, and entertainment just a short walk from your front door! Apartment homes at Mesa Verde offer well-designed, bright interiors with gourmet kitchens appointed with granite countertops, stainless appliances which make for a perfect gathering! Each home design was handcrafted with your comfort in mind.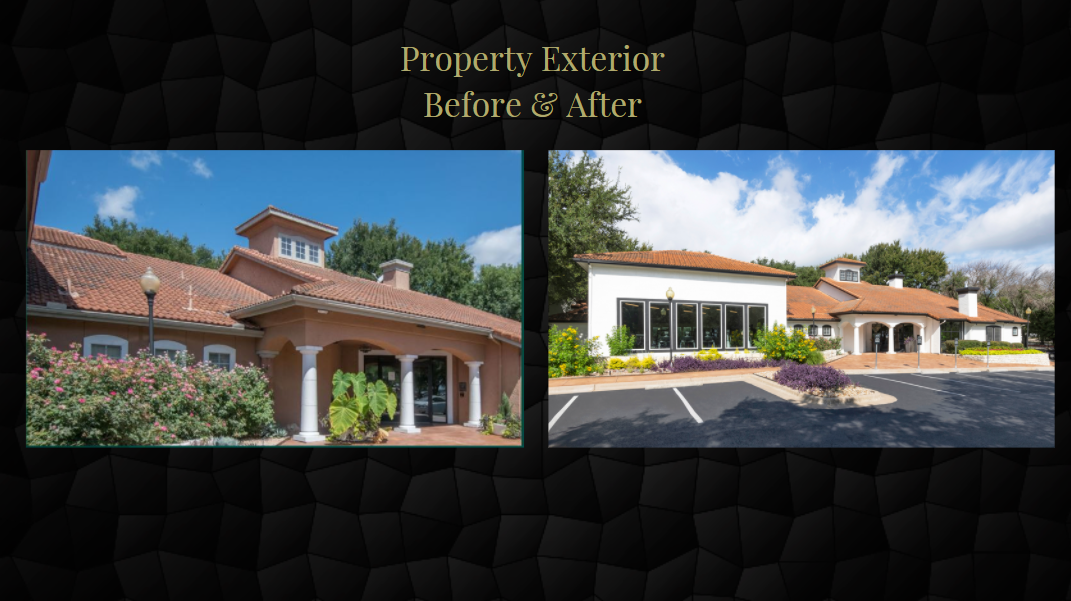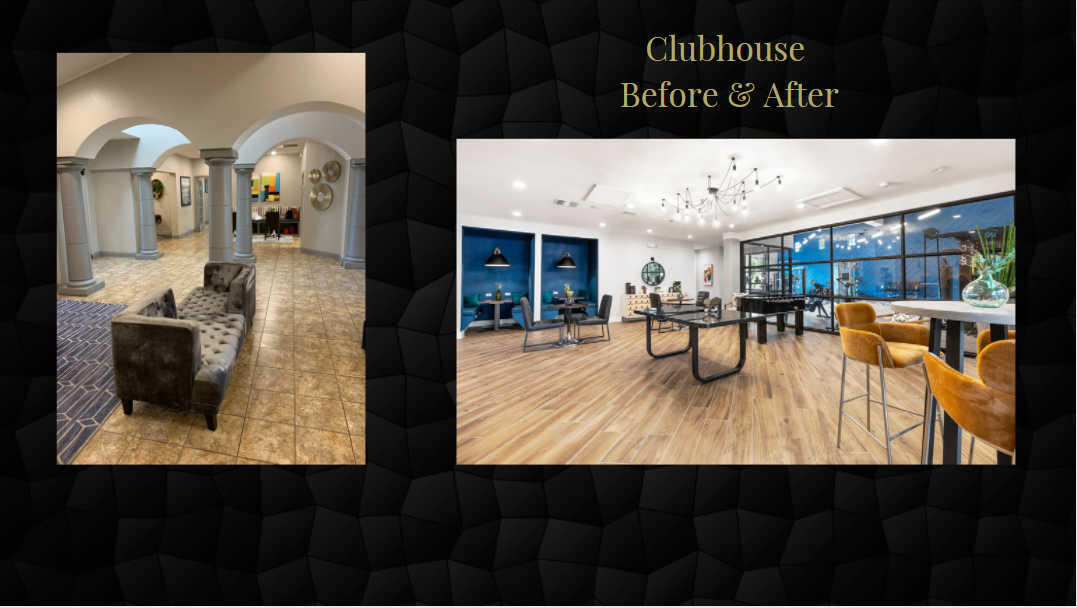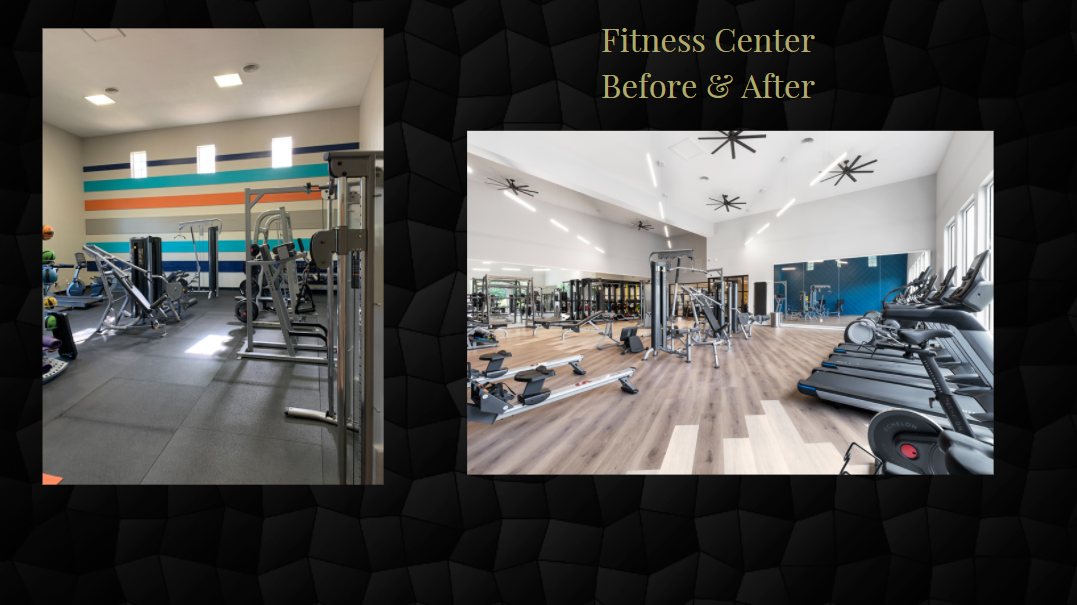 ---
Opal Award
Any property where 85% of the residents are a minimum age of 55+.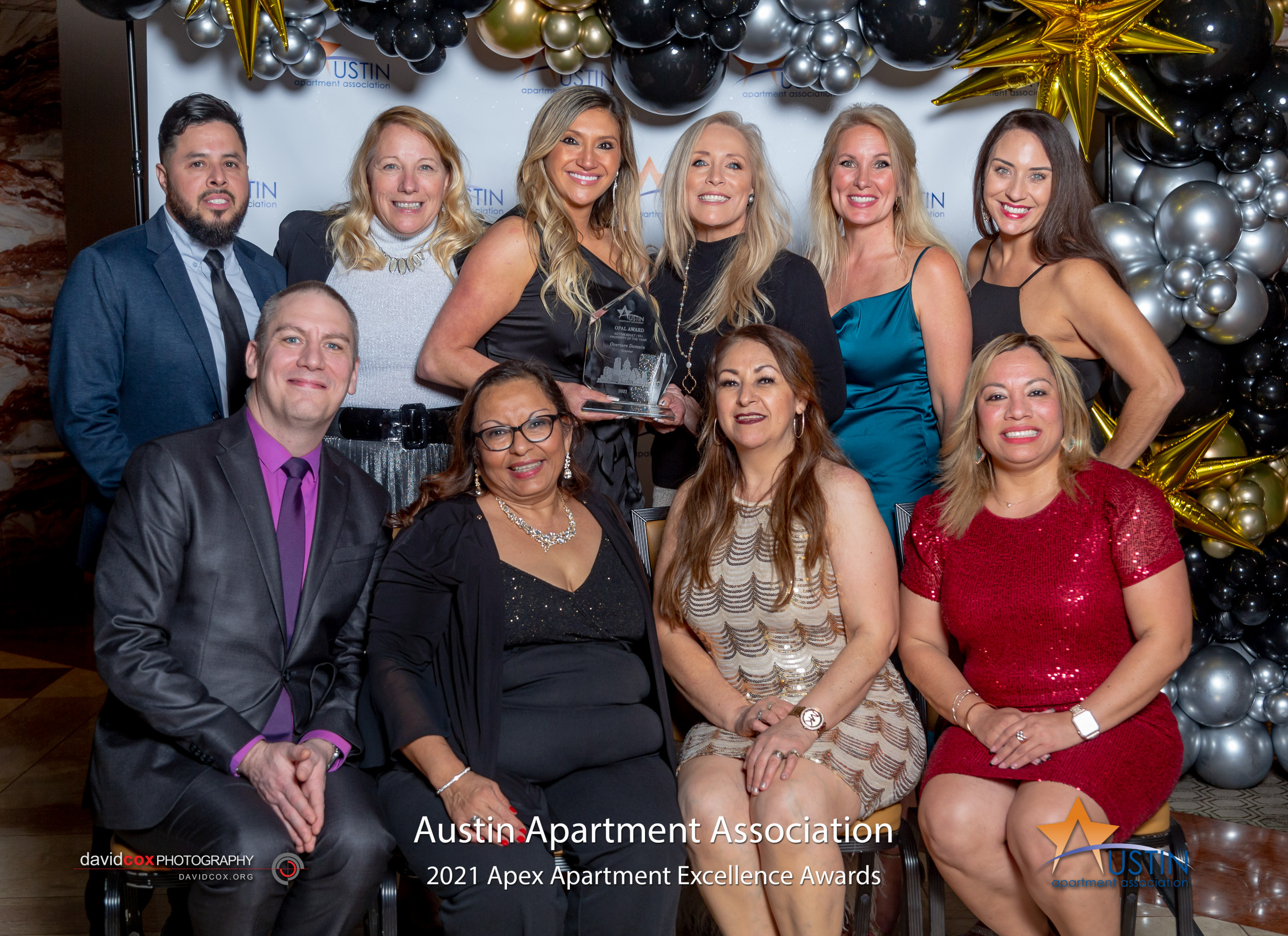 Overture Domain, Greystar
Overture Domain offers Luxury Living at it finest to the 55 and better crowd. The amazing location makes it convenient for the residents to do a little retail therapy, plan a relaxing spa day or hit up Rock Rose for a night on the town, all with the convenience of their backyard. The amazing resort style pool and spa, make one feel as if they have been whisked away to a tropical resort. Overture Domain is truly a step above the best in Active Adult living.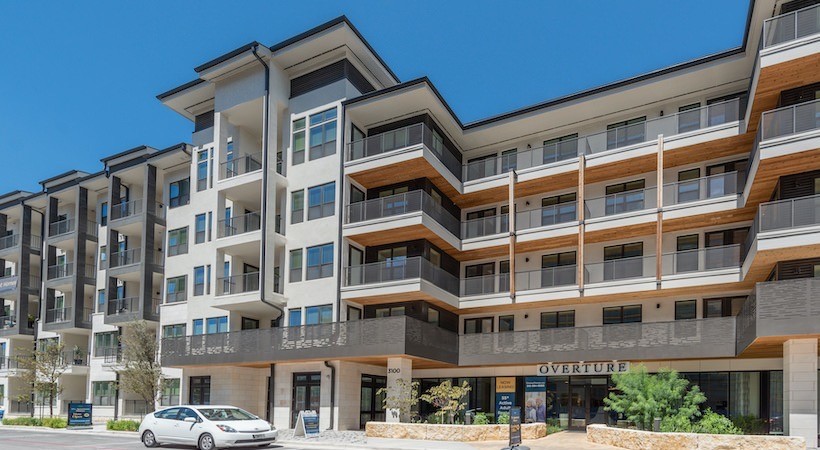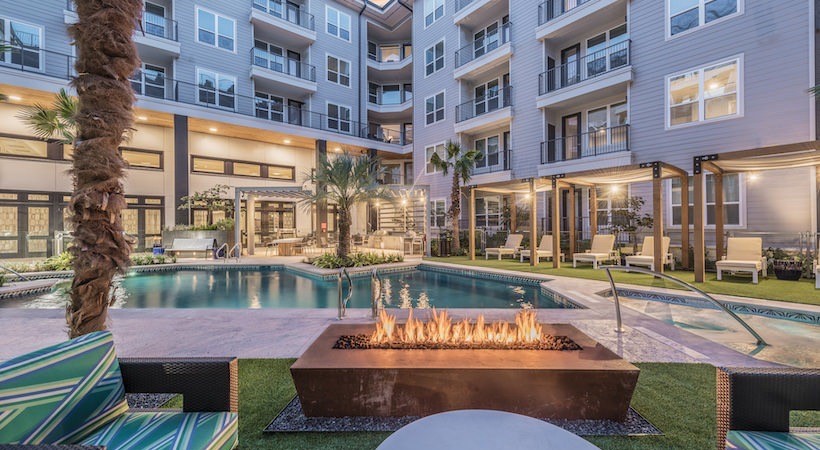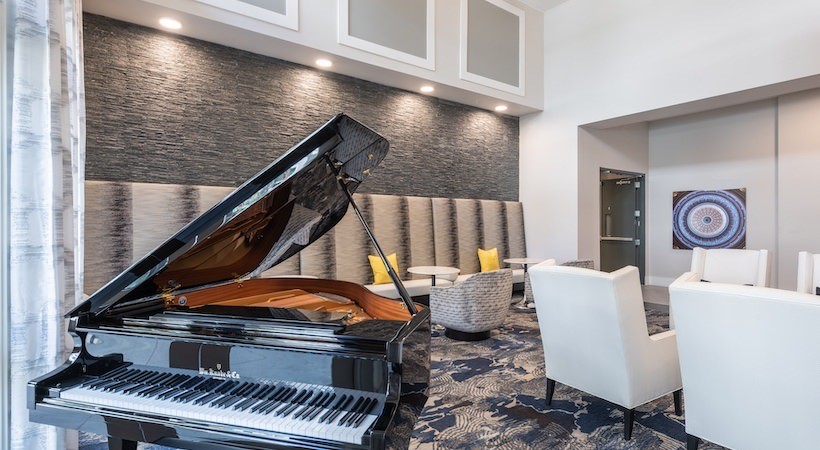 ---
Pearl Award
Any property that is less than 12 months old, either at the time of nomination or within one year of 1st move in at the time of nomination.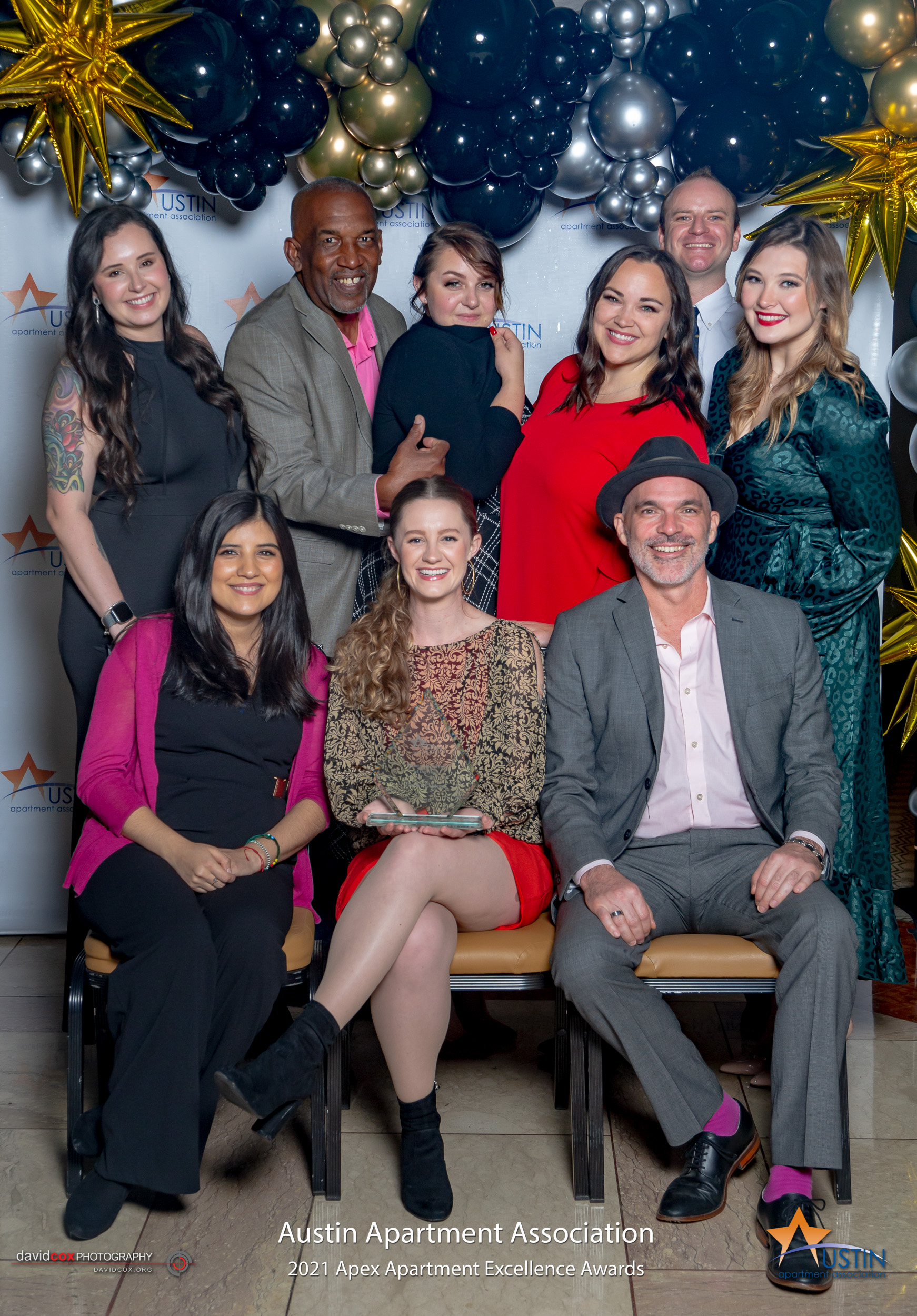 Trailhead, Greystar
Trailhead is located 3-miles from downtown in East Austin and opened on October 23, 2020. Direct access to 19 miles of trails and an extensive onsite amenity package are offered. Despite the pandemic, pre-budgeted stabilization was achieved in August 2021 and the asset continues to strive today.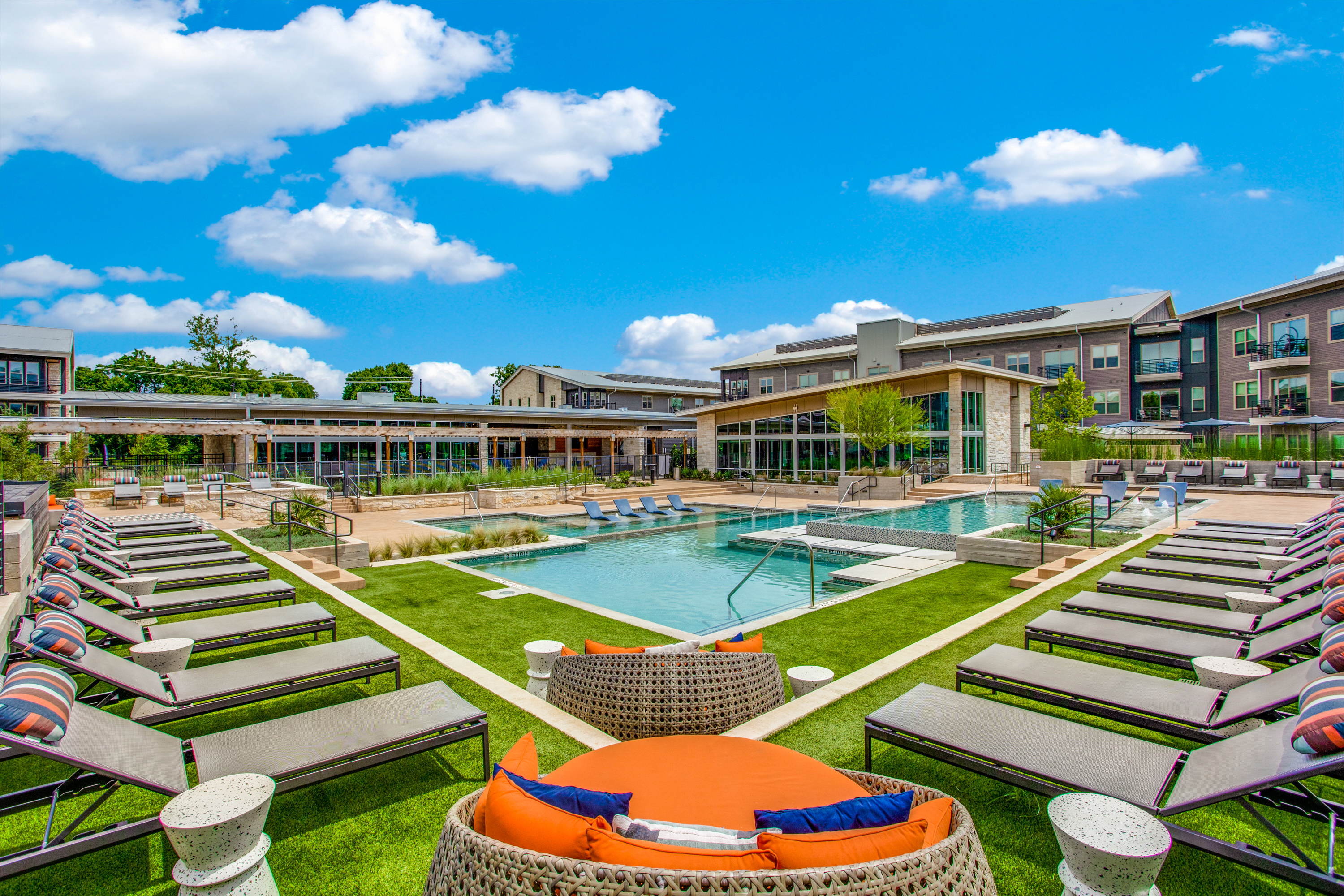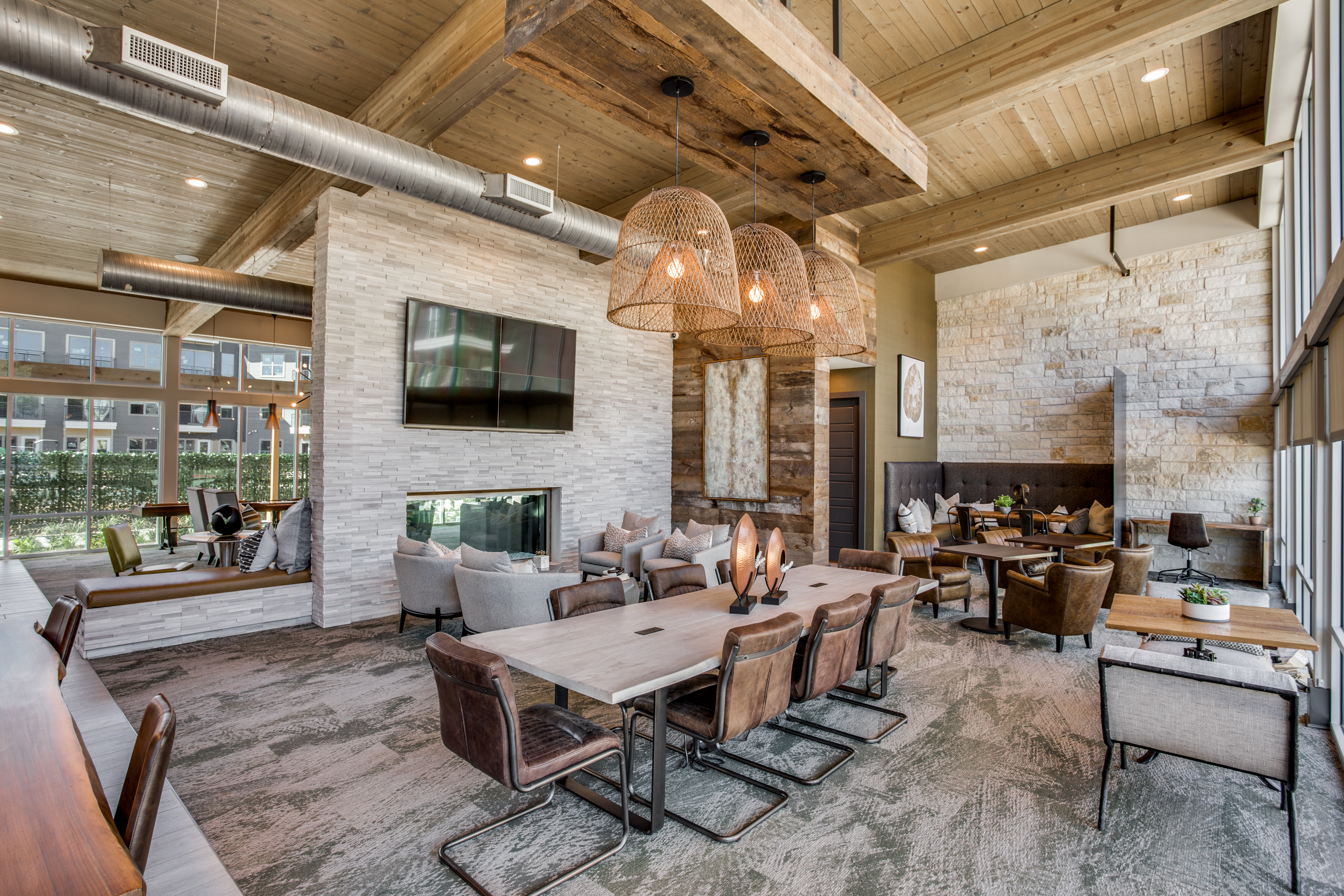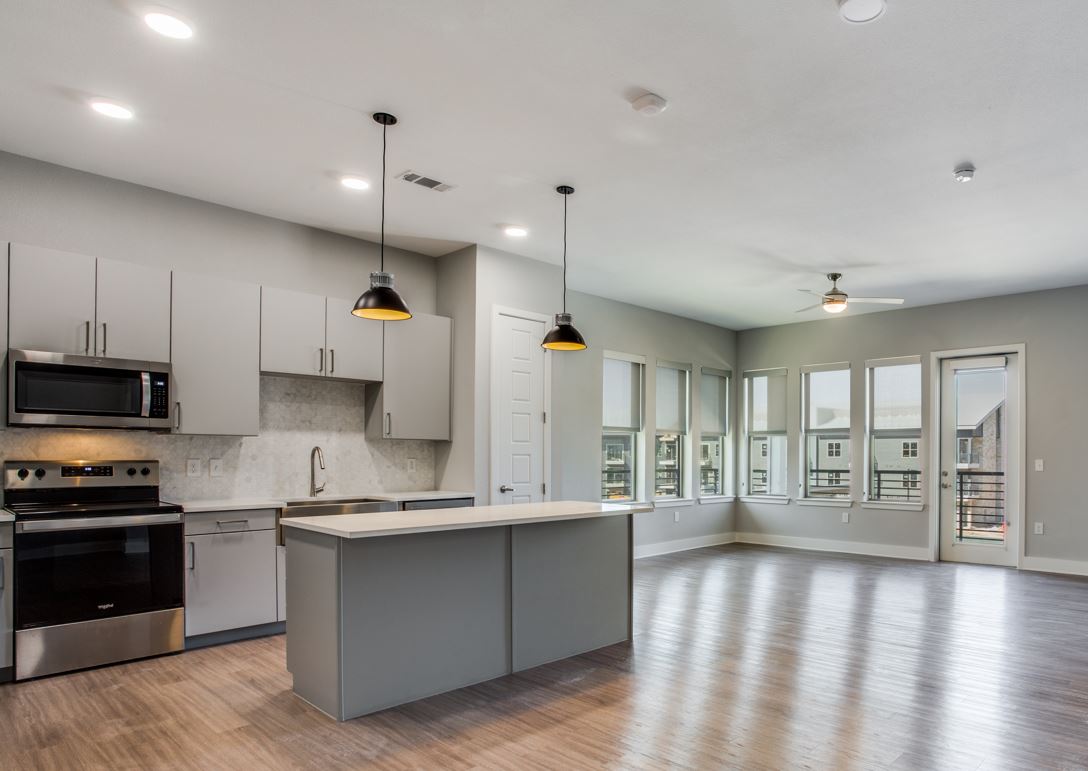 ---
Rise Above Award
The Rise Above Award is open to owner/management and supplier members and recognizes a company that gives back to the community in 2021.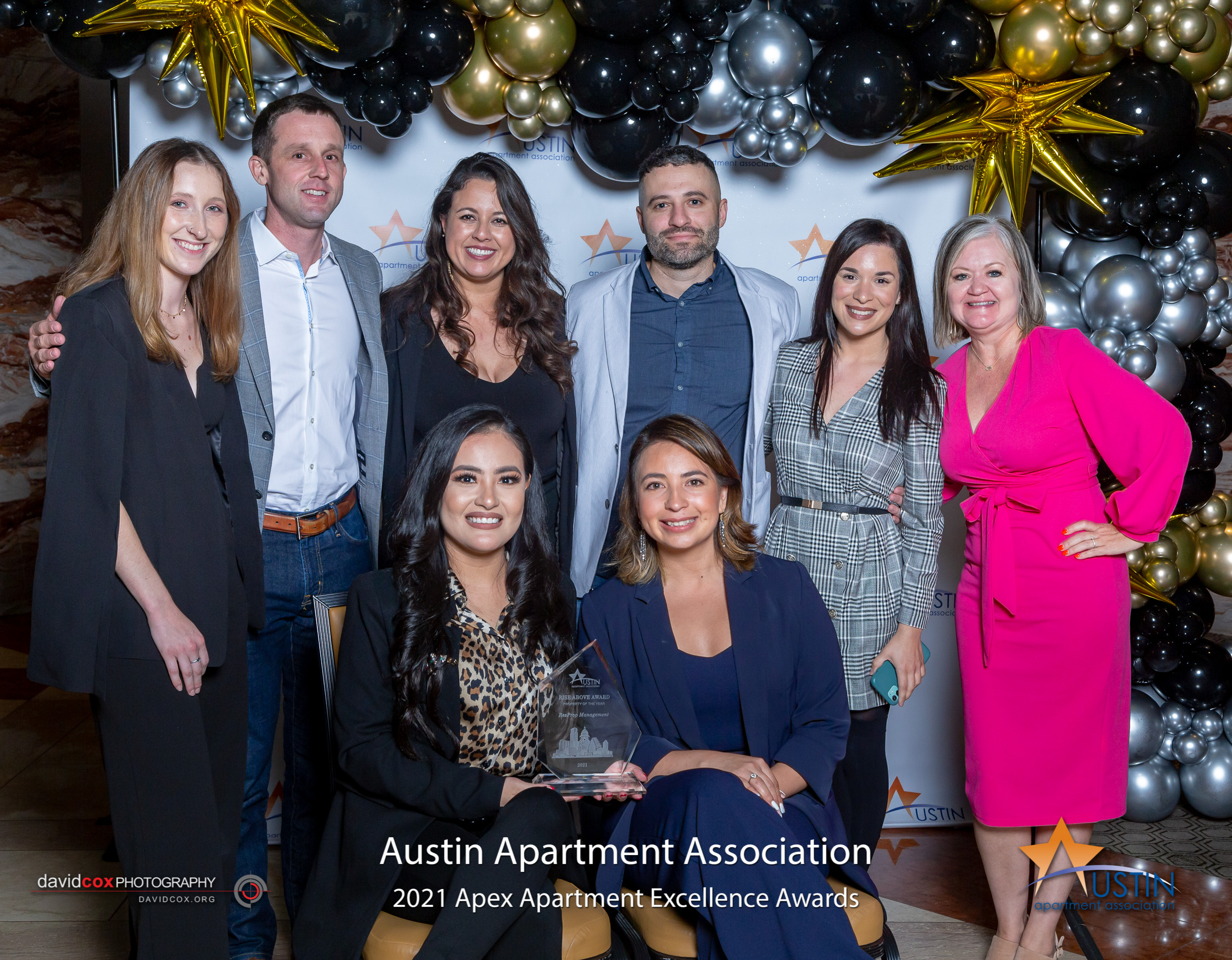 ResProp Property Management
ResProp Property Management took an innovative approach to tackling the big challenges of the pandemic, which delivered some incredible results. As an example, they were able to help their residents secure over $400,000 in rental assistance in Austin and Travis County. This impacted more than 150 Austinites who were then able to pay rent and avoid any eviction processes. They knew they needed to embrace change and respond to the rapidly evolving environment, and in doing so, their teams and properties continued to operate their apartment communities in a way that served both the residents and owners well.
---
Ruby Award (50 - 299 units)
Any property built prior to 1989 with 50 - 299 units.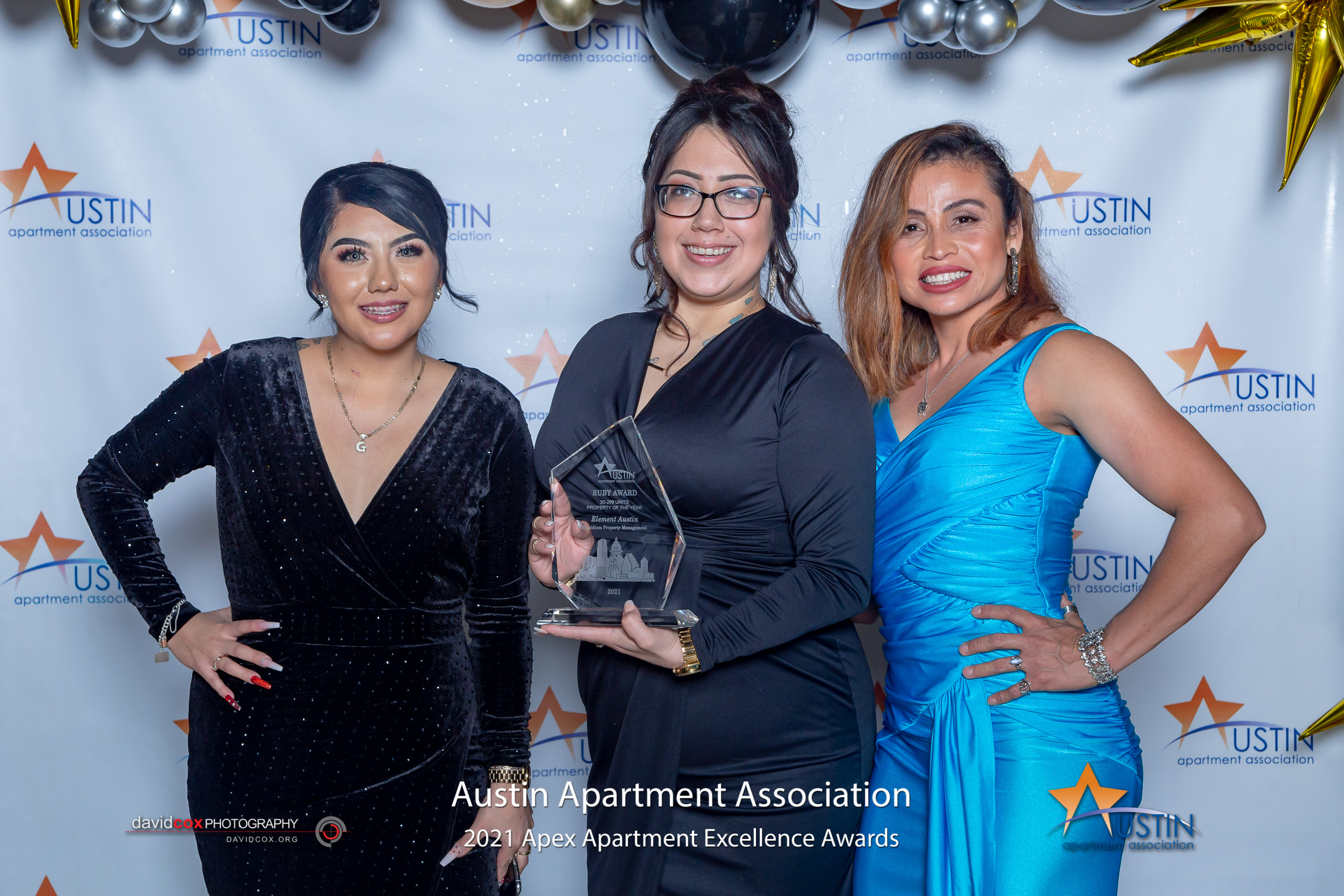 Element Austin, Presidium Property Management
Element Austin is located in the East Riverside District, offering studio, one and two-bedroom homes with modern finishes. Owned and operated by Presidium and convenient to shopping, dining and Lady Bird Lake. Residents enjoy the pools, courtyards, fitness studio and bark park in a laid-back atmosphere to work and play!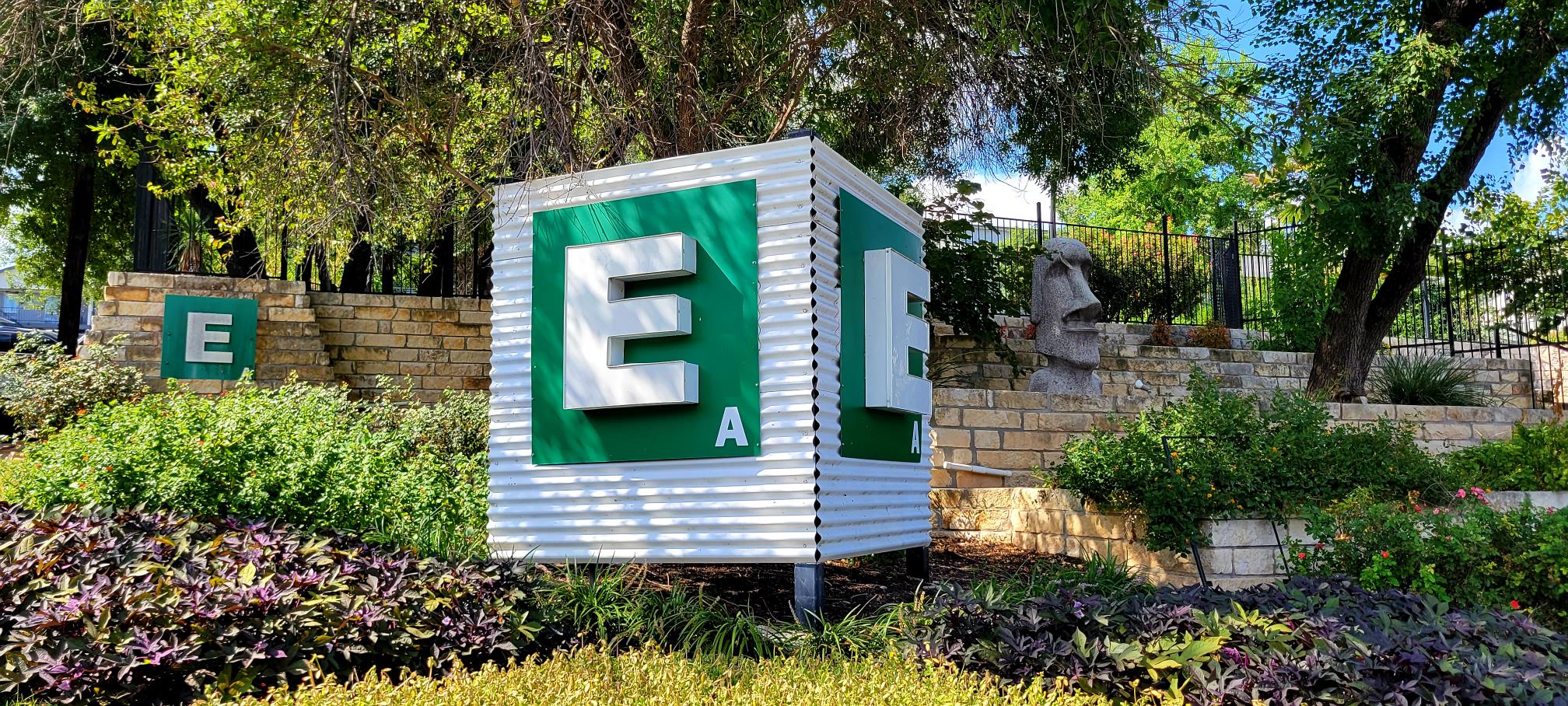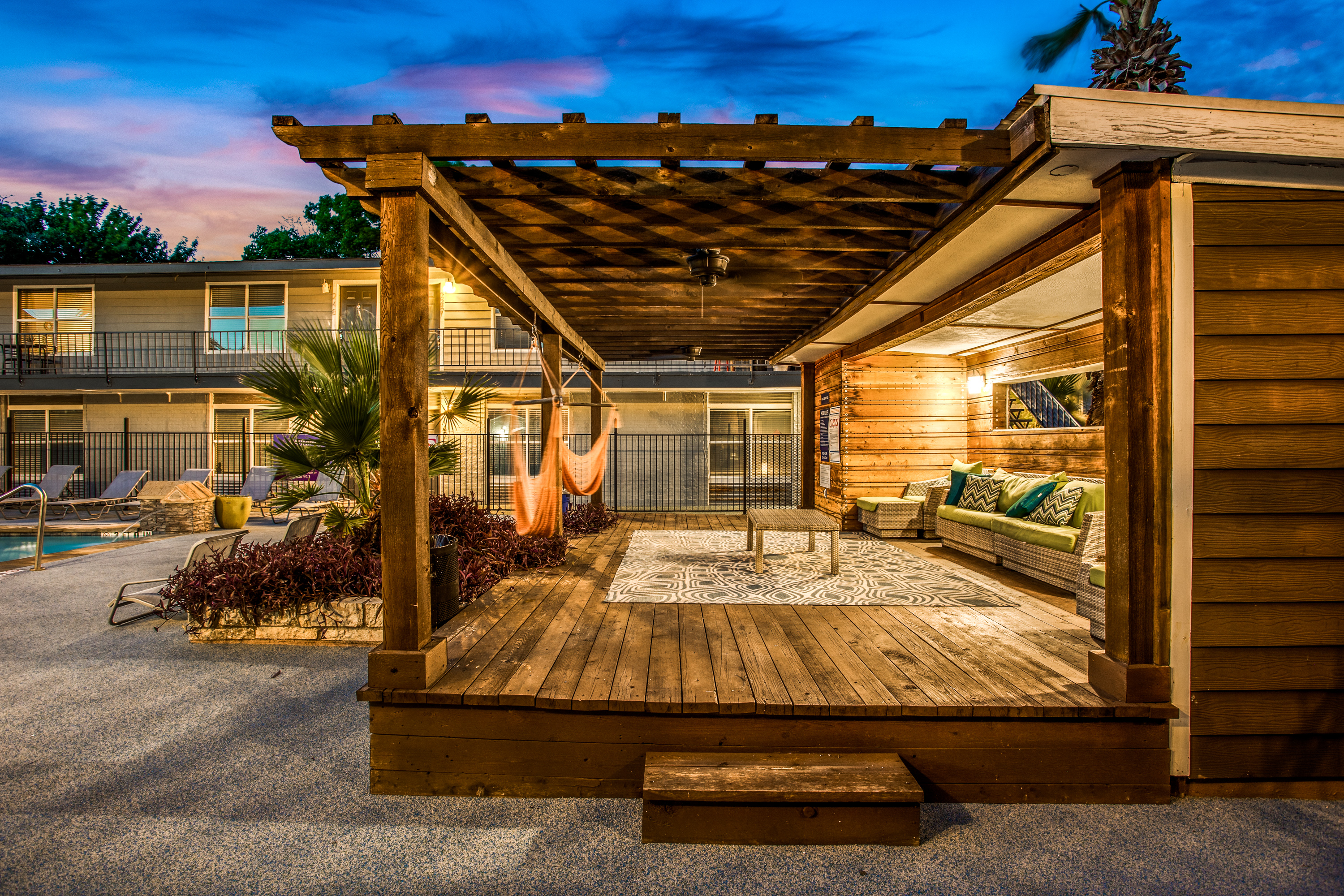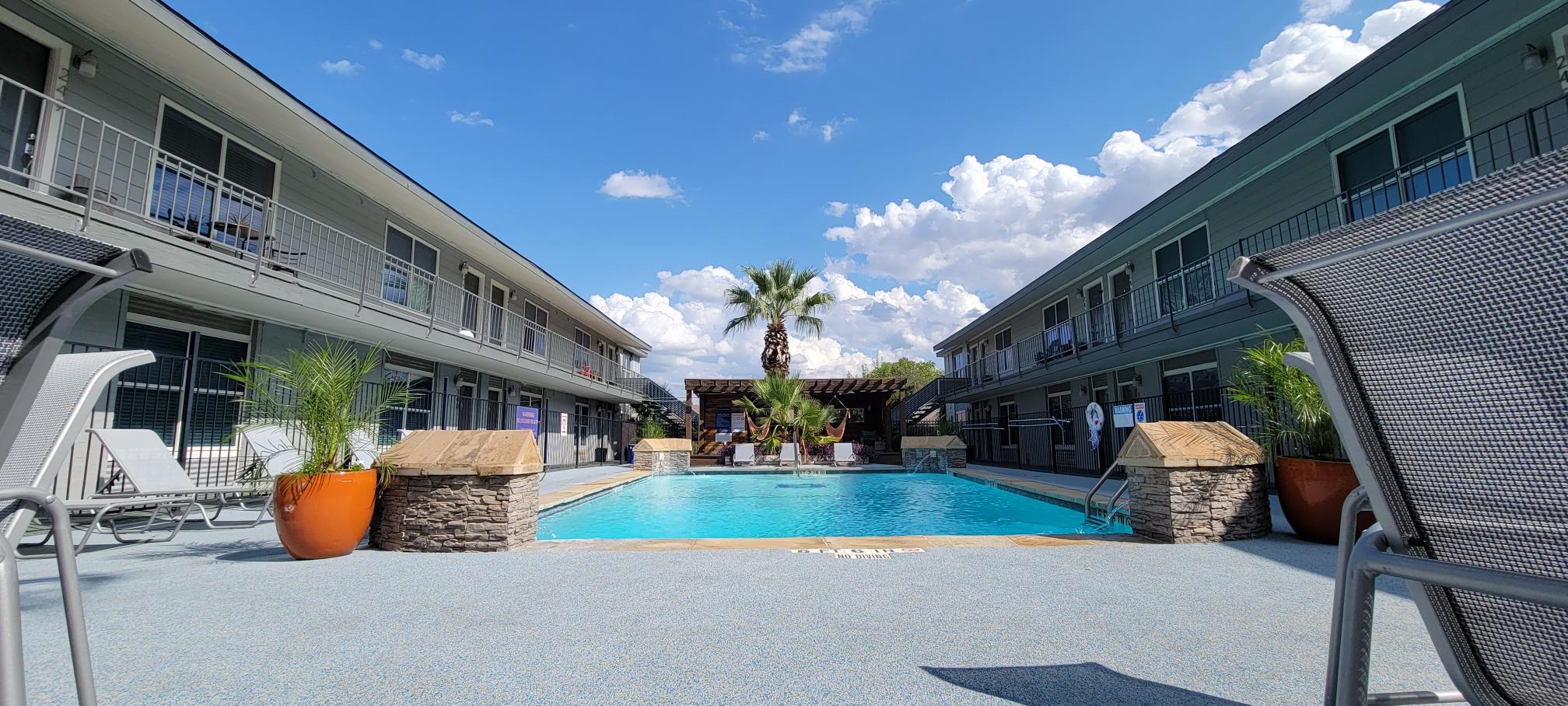 ---
Ruby Award (300+ units)
Any property built prior to 1989 with 300+ units.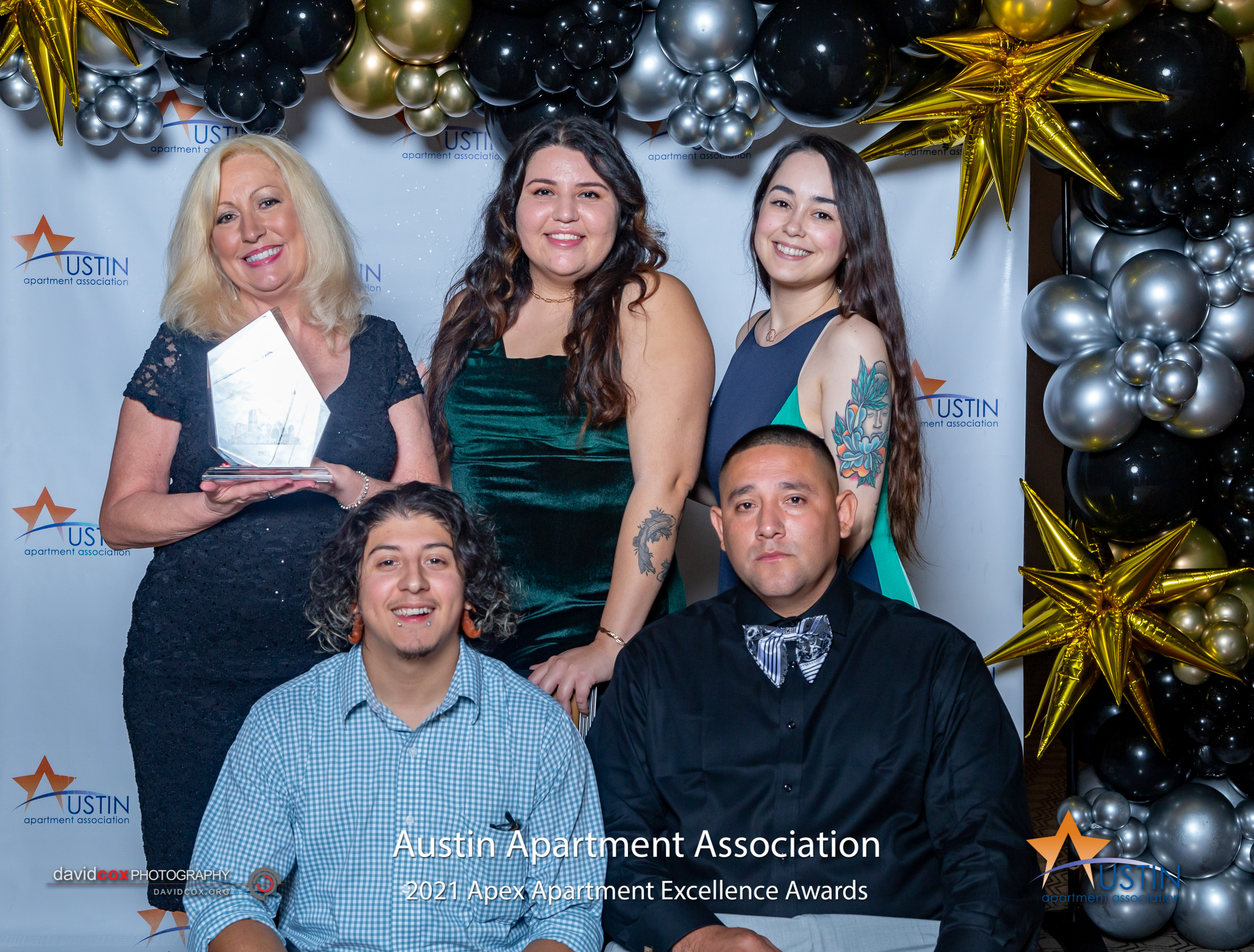 Retreat at Barton Creek, Avenue5 Residential
Retreat at Barton Creek is the perfect residence for the individual who works in the city but enjoys an active outdoor lifestyle. An ideal location off South Lamar surrounded by and overlooking the picturesque Barton Creek Greenbelt. The perfect retreat to take advantage of everything the city of Austin has to offer.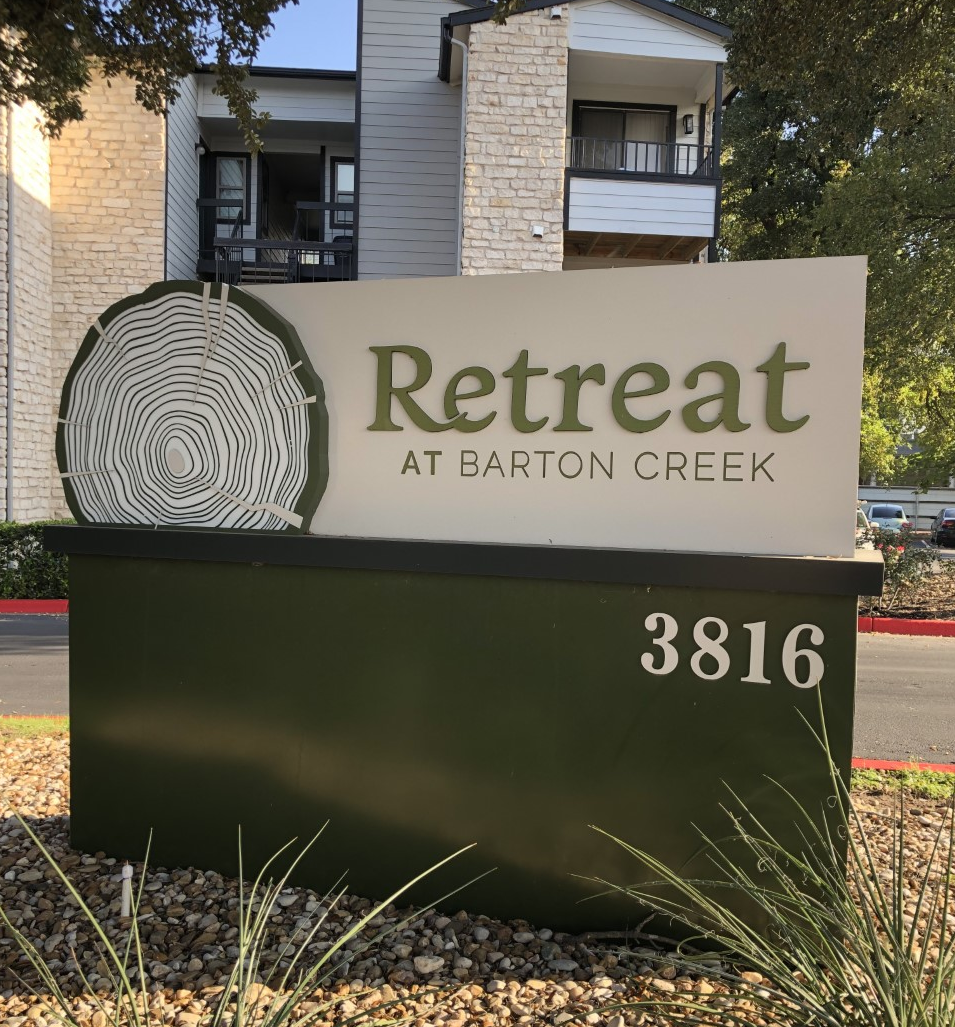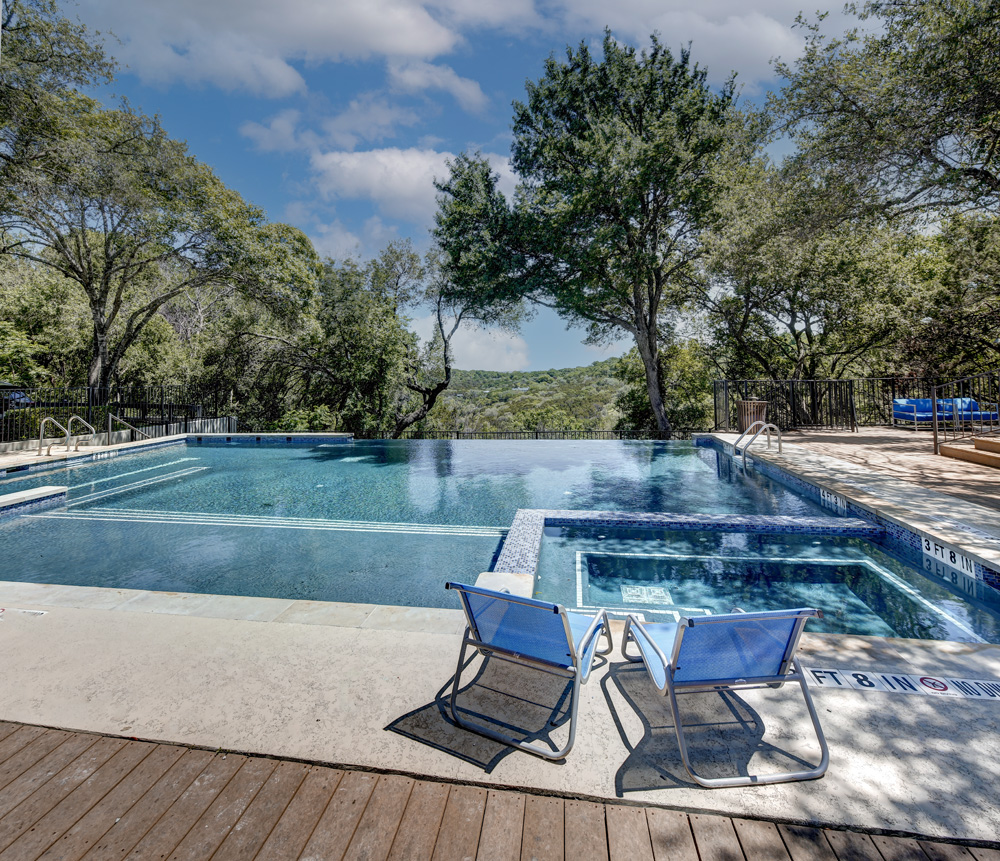 ---
Sapphire Award (50 - 299 units)
Any property built between 1990 and 1999 with 50 - 299 units.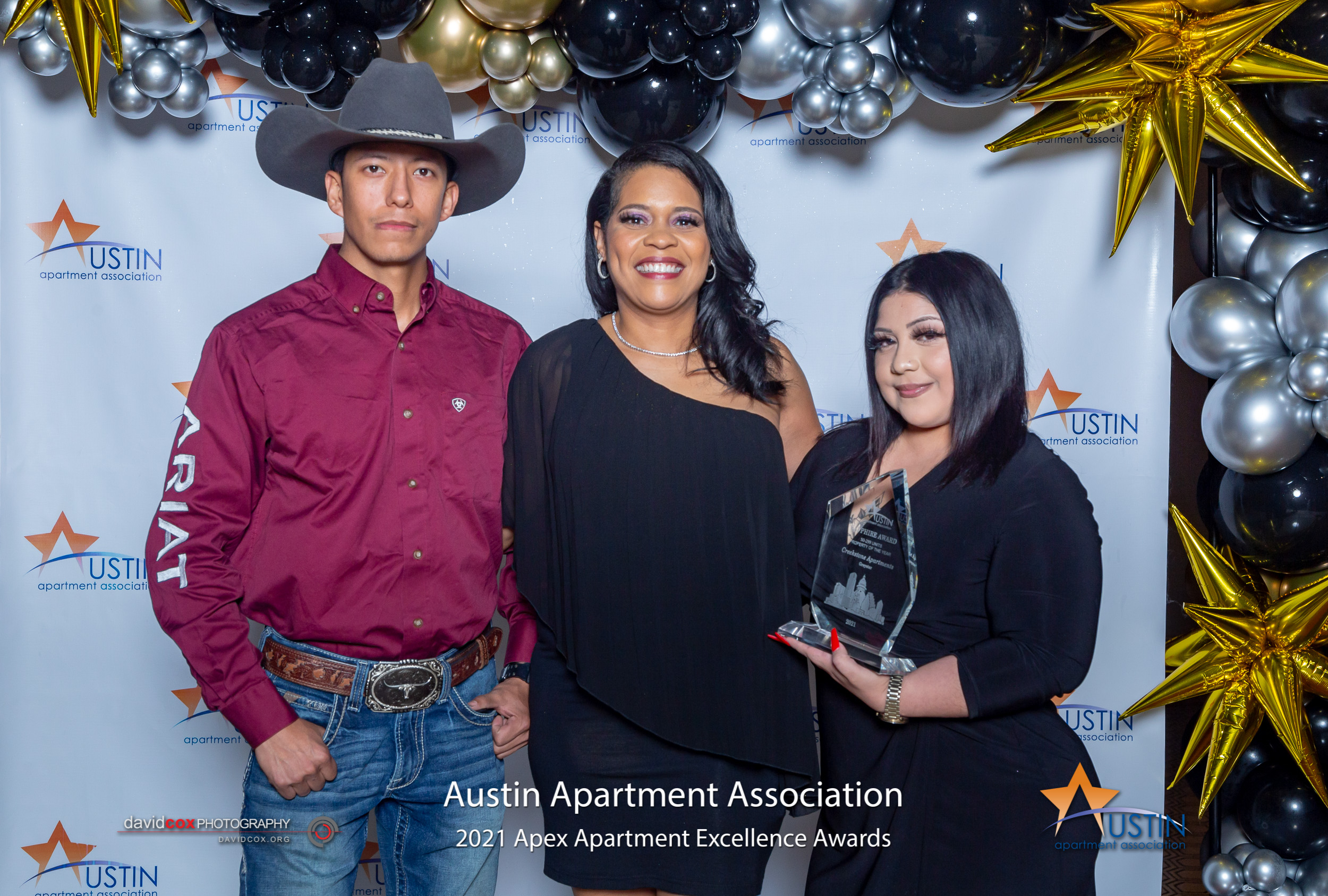 Creekstone Apartments, Greystar
Creekstone's Exchange Drive is located in the most desirable area of North Austin near downtown. With convenient access to major employers, nearby shopping/ dining in The Domain. Their garden-apartment community is situated across acres of oak trees, and green space. Creekstone's offers the best of both worlds, which continues to set it apart from the competition.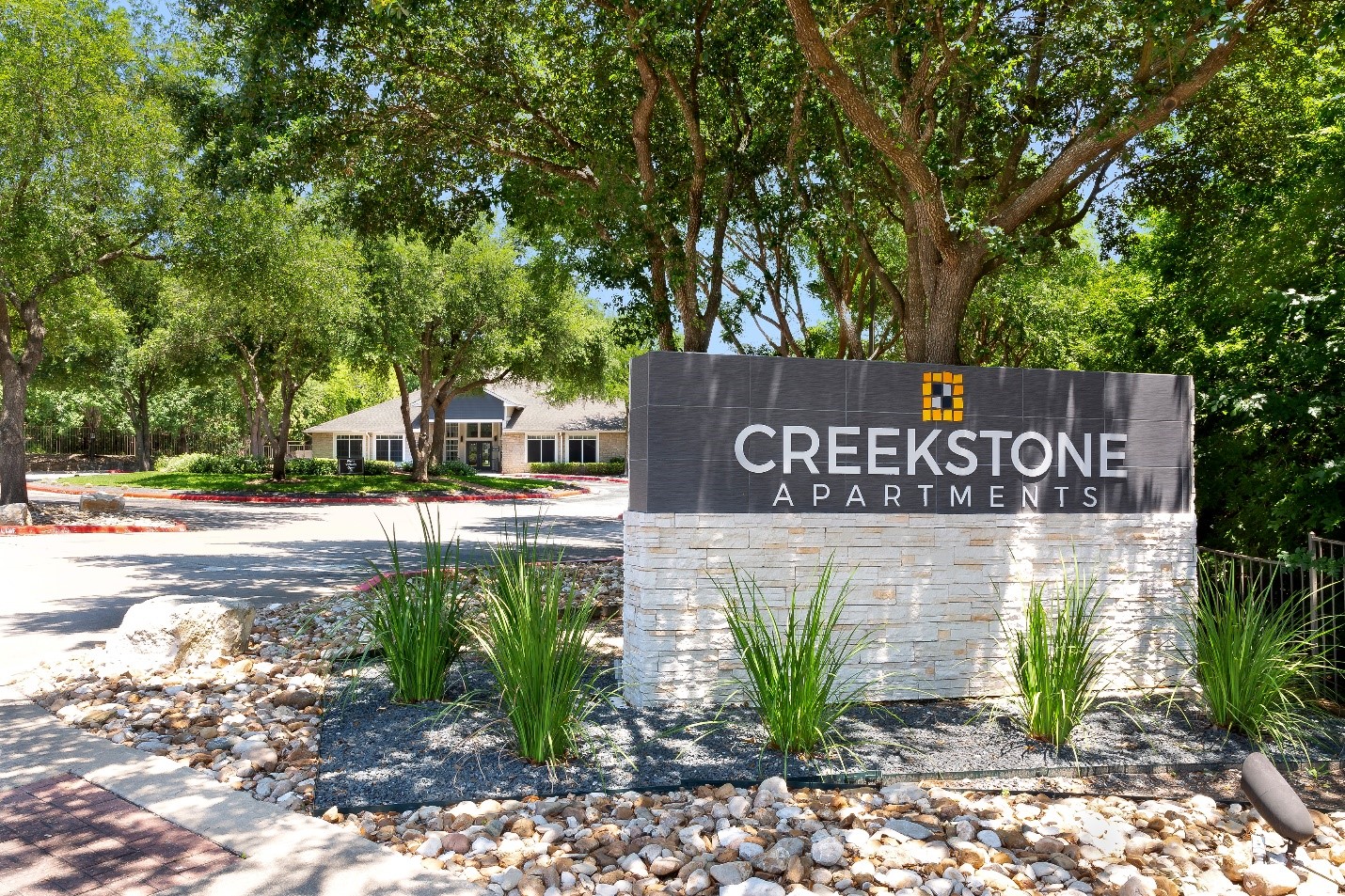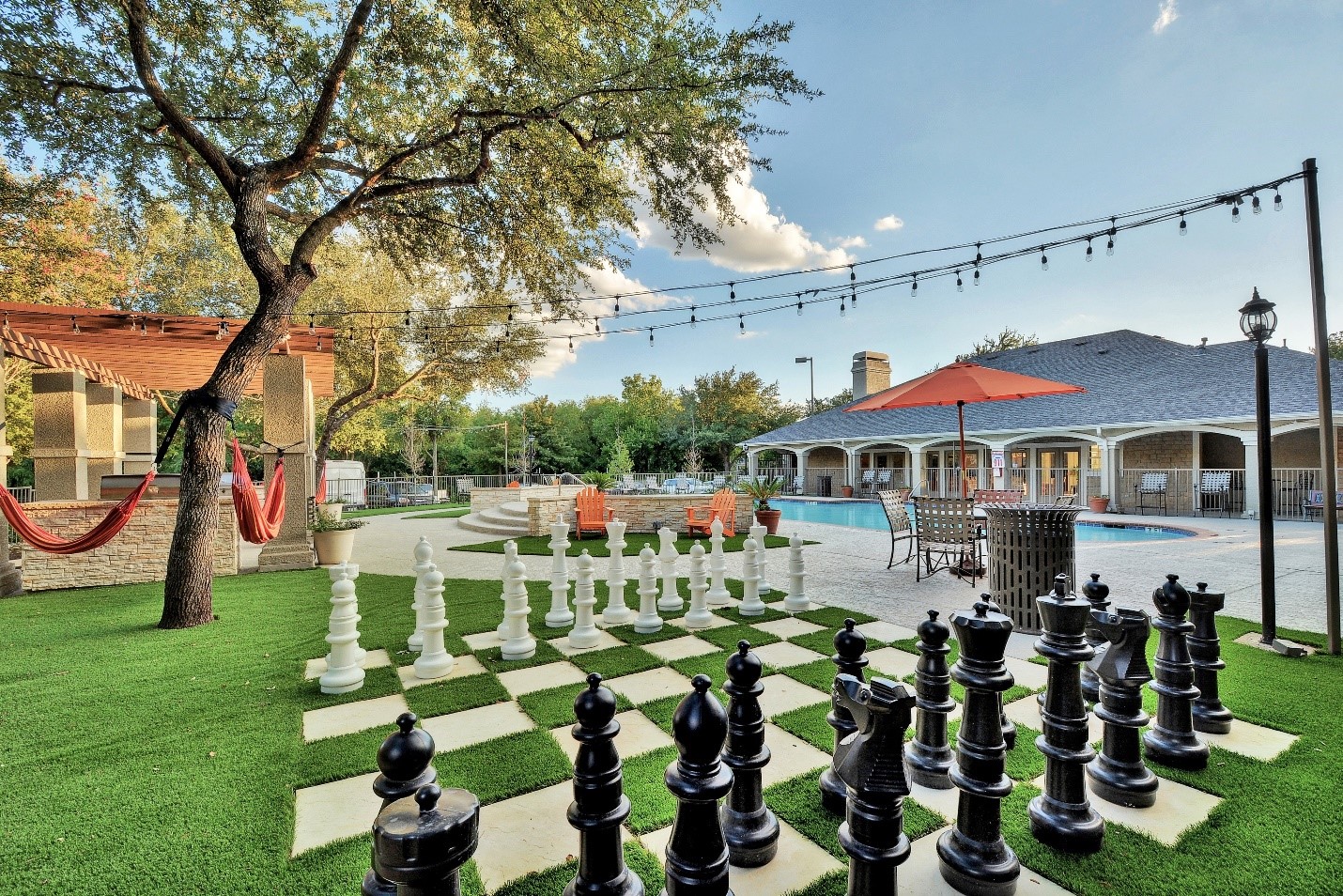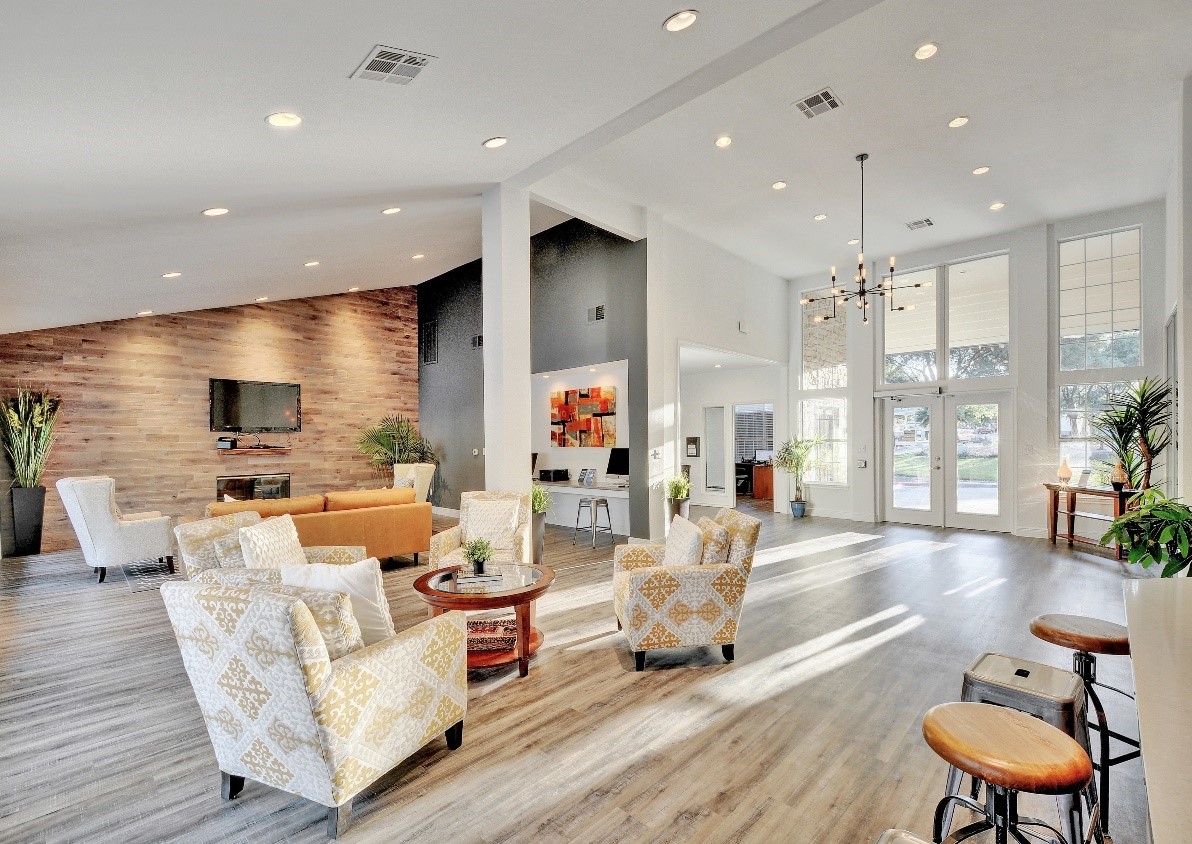 ---
Sapphire Award (300+ units)
Any property built between 1990 and 1999 with 300+ units.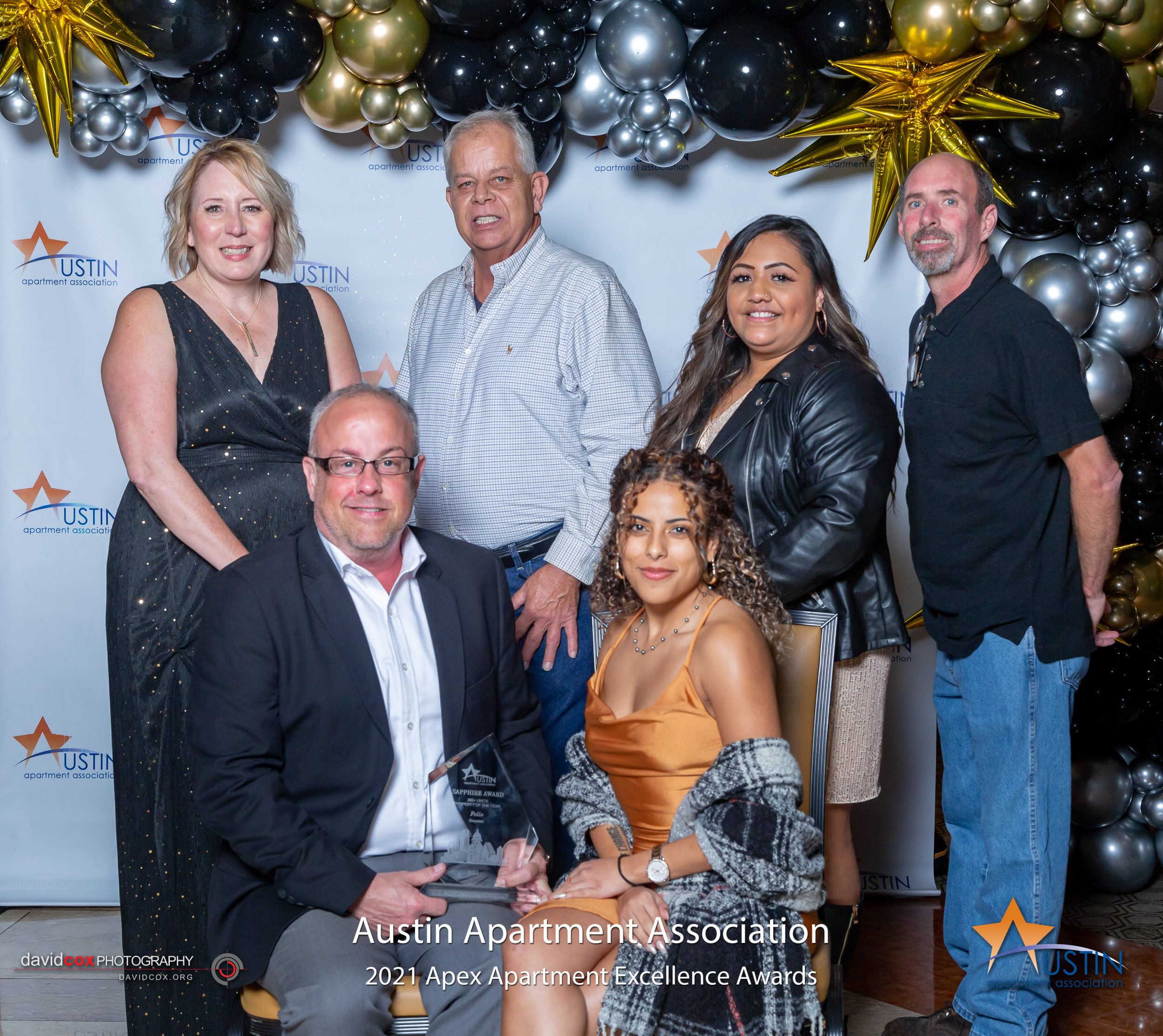 Folio, Greystar
Folio offers newly revitalized apartments located close to The Domain and Q2 Stadium with fresh interiors and chic furnishings that provide the ideal ambiance for your life. Elevate your everyday experience with appealing amenities and be part of a community of urban adventurers. Our pet-friendly Austin apartments are a spectacular place to call home.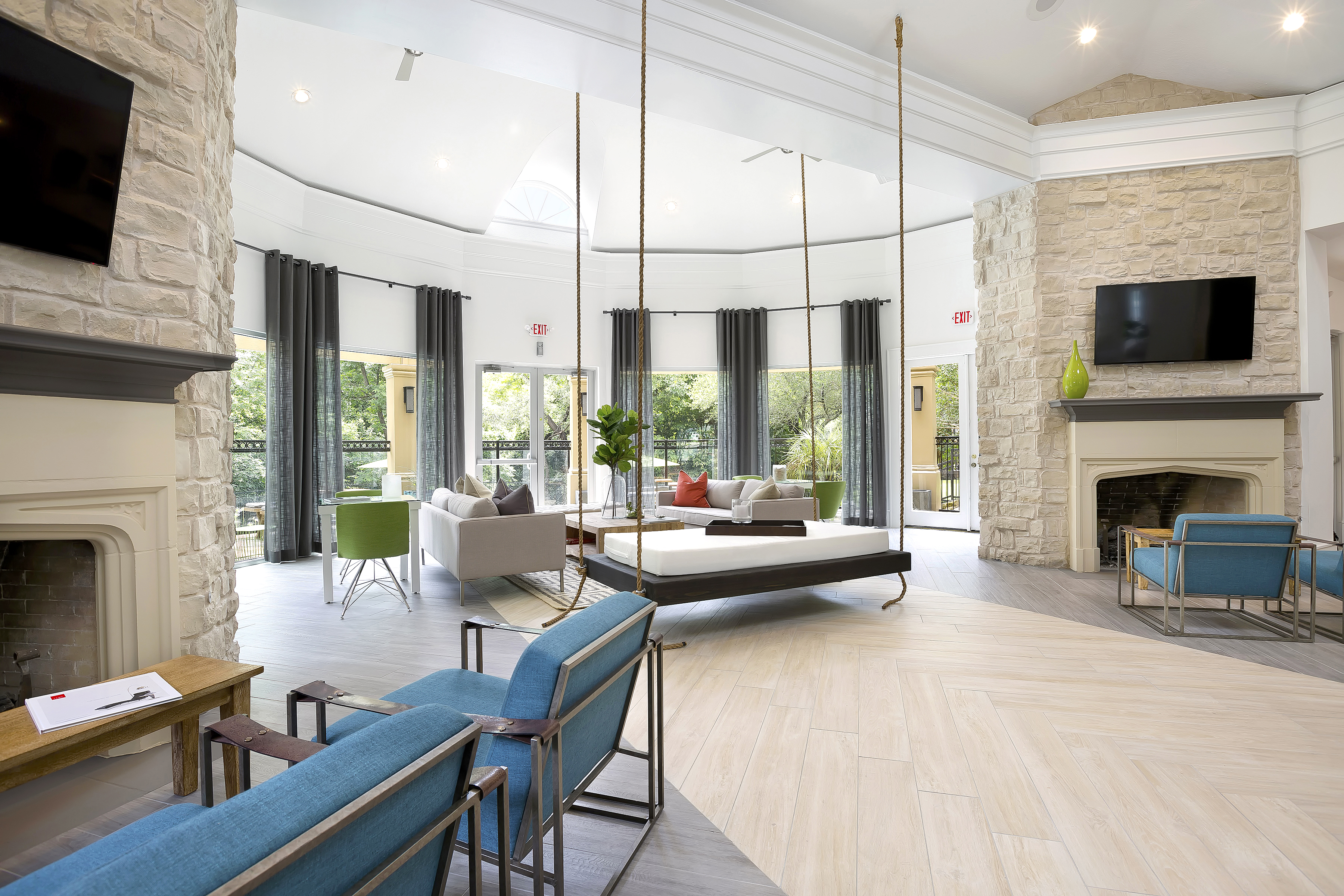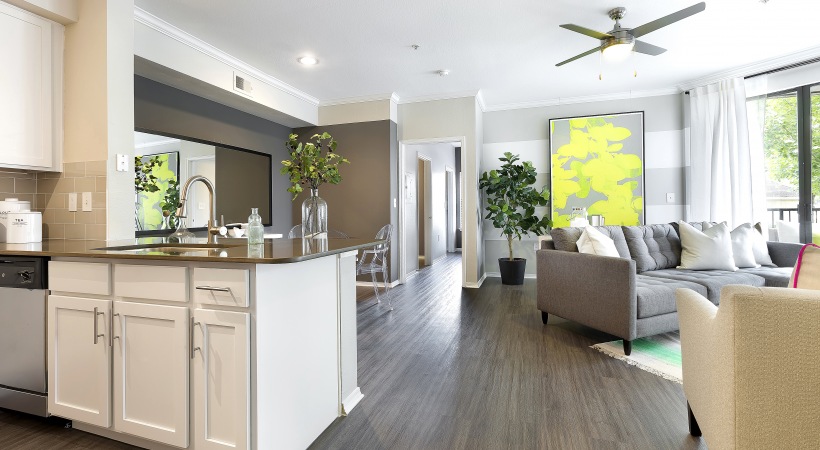 ---
Topaz Award
Any property that has 9 or fewer residential floors, has interior corridors, elevators, and a parking garage.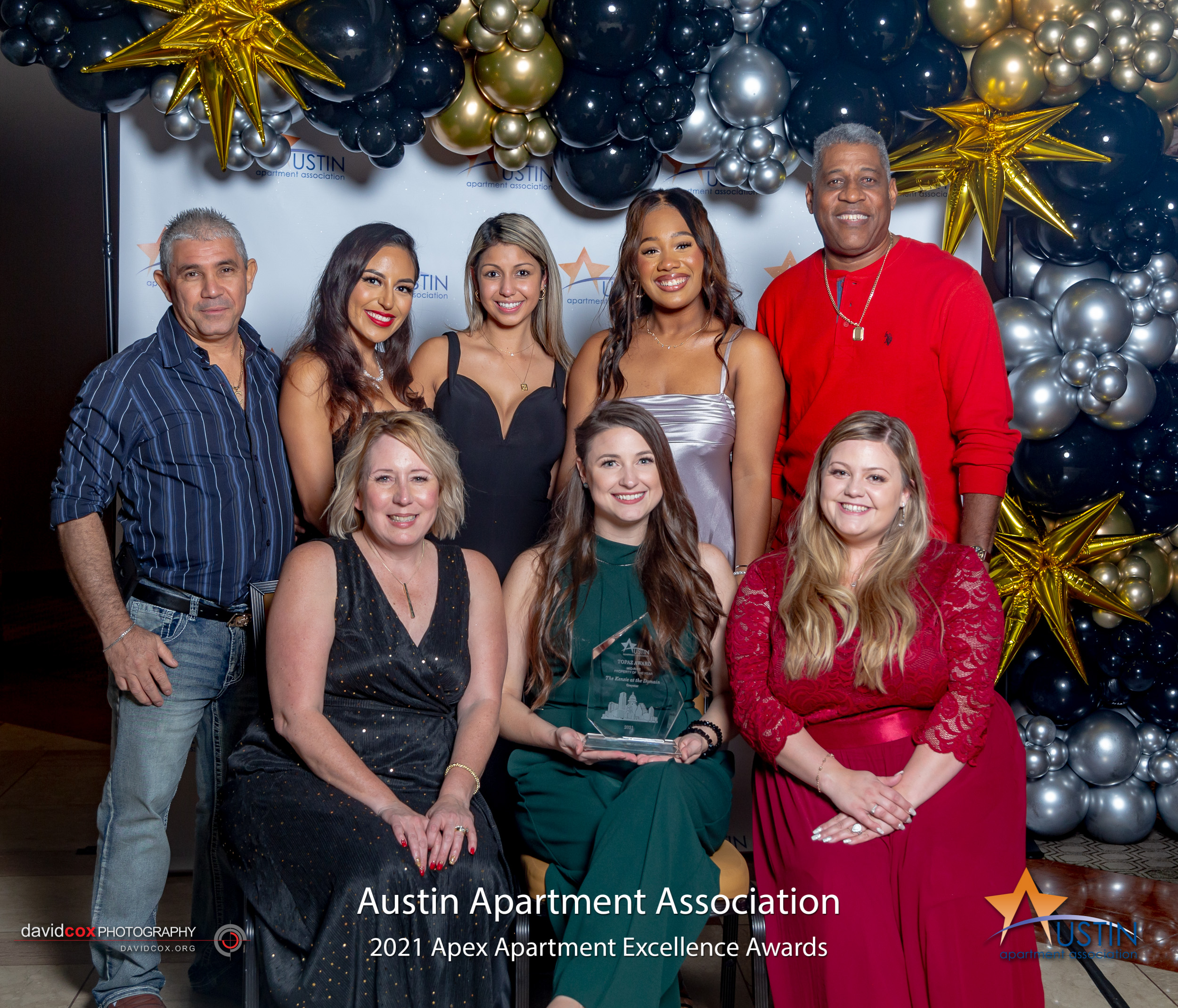 The Kenzie at the Domain, Greystar
The Kenzie at The Domain boasts the allure of active living, vibrant nightlife, dining, and shopping within walking distance. The fresh community includes paramount amenity spaces, modern in-home finishes, and top-notch services for both prospects and resident convenience. Living is easy at The Kenzie!